Watch the first ever virtual launch by Vu Televisions here!
With consumer trends seeing new twists and turns in the 'new normal', one things is for sure, a lot is going to come our way at the comforts of our home. Holding that spirit, Vu Televisions is set to unveil its latest range – Vu Ultra 4K Televisions at 12:30 pm on YouTube.
This would be a first when it comes to a Television brands' virtual product  launch across the globe.  The TV comes with an Ultra-edge 4K Display with 40% Enhanced Brightness, Backlight Controller, sports sound mode, Pro-picture Calibration and Parental Block to make your home quarantine experience blissful.
The new Vu 4k Ultra television is available in 4 sizes – 43", 50", 55" and 65" in the price range of Rs.25,999.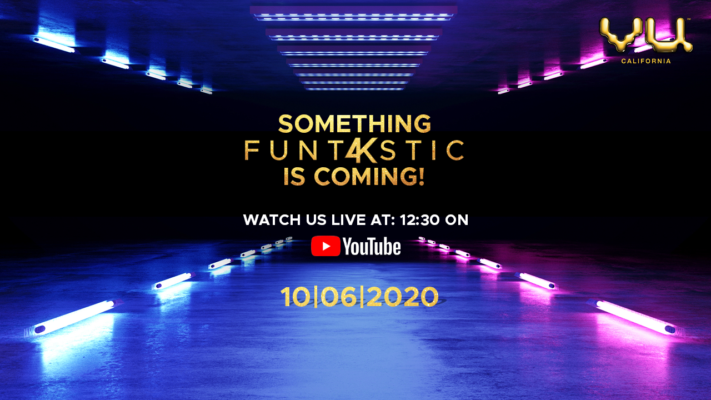 Speaking about the launch, Devita Saraf, Chairperson and CEO, Vu Technologies said, "In the last one month Vu has emerged as the #1 television brand in India. Our new 4K Ultra TV has been designed keeping in mind the needs of our customers who of working from home, binge-watching, and looking at television as an entertainment source for the entire family."
VU Ultra 4k tv comes with
Ultra-edge 4K Display: Which aims at enhancing brightness making the experience of watching it in daylight worthwhile.
Pro Picture Calibration: It aims to make the viewer more in control of his/her viewing experience by controlling technical aspects such as

gamma correction, noise reduction, colour temperature etc.

Sports Surround sound: It claims to enables the viewer

immersive experience of a stadium right inside your home.

 

Parental Block: With an immense exposure to content these days, this will be an interesting feature for parents and guardians to regulate appropriate content for their children.
Also Read:
Vu 4K Android Smart TV (50CA) – Review | Quality Entertainment