We spend most of the work-day in front of our computers with our Gmail accounts open and active but, would you say you are benefiting as much as possible from Google's email service? Gmail has a lot of features to help you handle the endless influx of messages to and from your Gmail inbox better. Here are seven tips that will set you on the road to becoming a Gmail pro.
Mute noisy email threads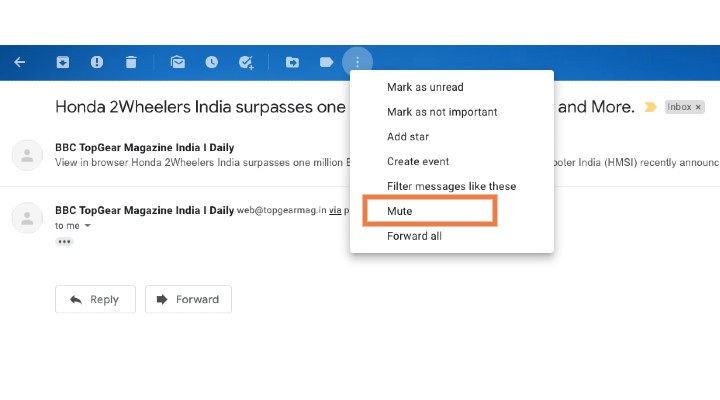 It can be as frustrating to get stuck on a group email thread on a computer as group messages on your smartphone! During your working day, you have enough distractions, especially if you're working from home, that you certainly don't need to see a group of emails calling you at the top of your inbox as new responses arrive.
If you become curious about what you missed later, you can always find it in Gmail's All Mail view, which includes your archived messages. Through opening the conversation and clicking on the X button next to the Mute icon at the top of the screen, you can then unmute the conversation if you so choose. When you have unmuted it will appear at the top of your inbox the next time you receive a reply.
Snooze, so you 're not forgetting
Just like the snooze button on your alarm you use when you're not ready to get out of bed, Gmail has a snooze button for messages that you're not ready to respond to but don't want to lose track of in your inbox. Click the little clock button on the right and select a later time and date — later today, tomorrow, next week, or a specific time you set — to make it appear back at the top of your inbox.
Reading pane for a look like an Outlook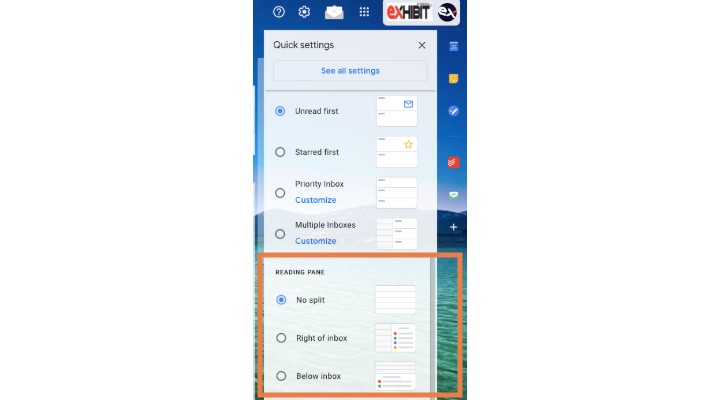 If you have a wide computer, take advantage of your luxurious screen and use the reading pane of Gmail. This helps Gmail look and sound more like Outlook, where messages can be accessed and answered without leaving the inbox. Click the gear icon in the upper right corner to open the Quick Settings panel, scroll down to the Reading pane, and select the Right inbox or the Below inbox to split your view horizontally or vertically.
Pick your tabs
Gmail does an excellent job of filtering your inbox so the messages you care about go into your inbox while the rest get relegated to the Social or Promotional tabs. Click the gear icon, and then click See all settings. On the Settings screen, select Inbox and you can pick which tabs you want at the top of your inbox in the Categories section at the top. Or if you blatantly ignore all tabs other than your primary inbox, then for a simplified, tab-less Gmail experience you can uncheck all but primary for. To save the file, scroll down and click the Save Changes button.
Enable auto-advance, and thank us later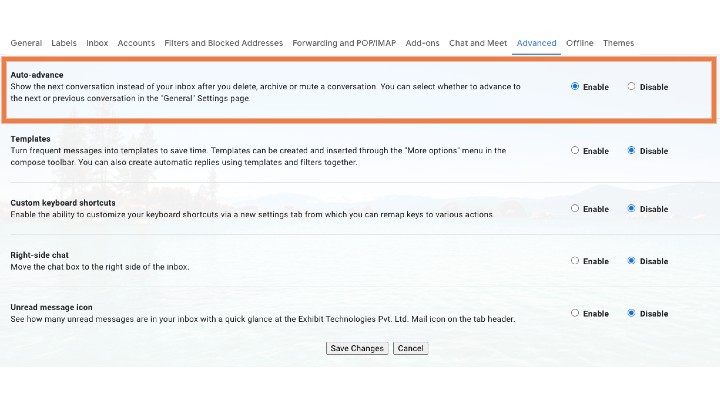 If you're a little OCD about things then you might be spending a lot of your time removing unnecessary emails at the beginning and end of each workday. I prefer to open each email before deleting it so that I can take a fast look at it before I can discard it. By default, when you delete an opened post, Gmail will take you back to your inbox instead of the next one, taking more clicks and time to clear your inbox. However, you can change this behavior in settings, so after you delete an opened message you proceed to the previous or next post.
Click Advanced in Settings, and you'll see Auto-Advance at the top. Click the radio dial on the right side to enable it to turn on. And if you go back to Settings > General and scroll down to Auto-advance, you can choose to go to the next (newer) or previous (older) conversation. To save the file, scroll down and click the Save Changes button.
Enabling large attachments via Google Drive
At the bottom of Gmail's compose window is a tiny Drive button. It allows you to attach files that you stored in Drive, or simply to submit a link. For Google Drive Formats — Docs, Sheets, Slides, and so on — your only option is to send a link to the file. With certain types of files — PDFs, Word docs, images — you have the option to send them as an attachment or a Drive link, which allows you to share files that are larger than Gmail 's 25 MB attachment size cap.
Hiding in the clear: Advanced search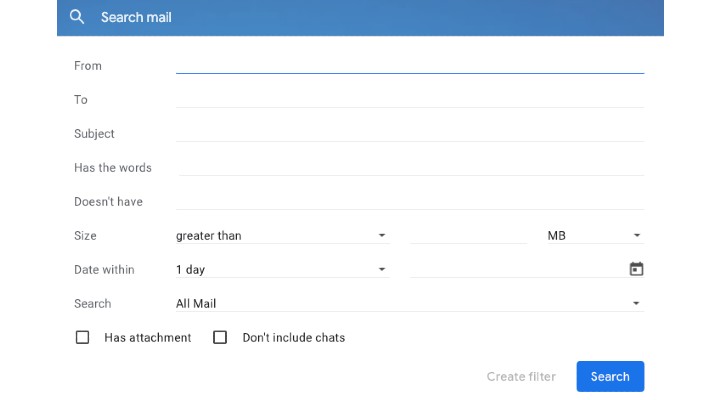 It's no wonder, with Google behind Gmail, that Gmail provides strong search tools. You've already used the search bar above your inbox to dig up an old keyword or sender related text, but it can do so much more. Click the little down-arrow button on the right of the search bar to open Gmail's advanced search panel where you can check for date ranges and attachment sizes, by subject line and with other filters.
Also Read: How to start your first JioMeet