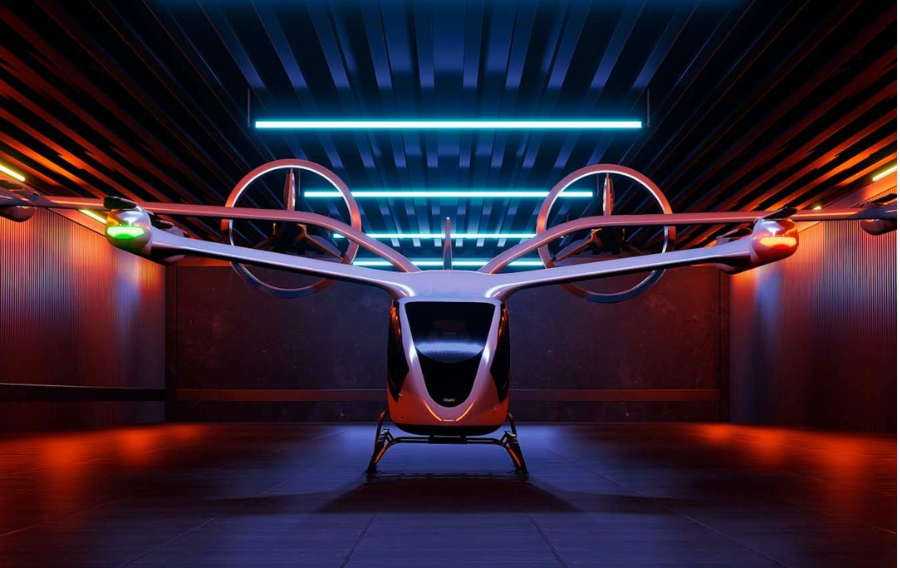 Flying cars have been a concept majorly explored in sci-fi and fantasy films like Harry Potter. Who does not remember Harry and Ron make their way to the Hogwarts train in a flying 1962 Ford Anglia 105E? While an interesting concept, the flying car or taxies have been limited to only films and pop culture. But it looks like reality is finally catching up to fiction!
United Airlines orders 200 flying taxies
United Airlines is investing $15 million in Eve Air Mobility. It is a Brazilian startup owned by the aircraft manufacturer Embraer. United Airlines is all set to purchase 200 of Eve's electric air taxies that can seat up to 4 passengers. As only seen in Star Wars or the Avengers so far, these electric taxis can take off and land vertically like helicopters. This won't be the first time United Airlines has made a major investment in electronic aviation. The company had last year invested in Archer, a company aiming to make a similar aircraft.
Companies like Eve Air Mobility and Archer are trying to develop small, electric vertical takeoff and landing (eVTOL) aircraft aimed at flying from rooftop to rooftop as a taxi service. However, none of the companies have received clearance from federal aviation regulations to fly passengers. It is to be noted that the United Airlines order of Eve flying taxis is a 'conditional purchase agreement', the terms of the conditions are not revealed by the company. The delivery of the first Eve aircraft is expected in 2026, having a range of 60 miles. The investment comes from United's venture arm, United Airlines Ventures. This arm is being used by United Airlines to reach its zero emissions goal by 2050.