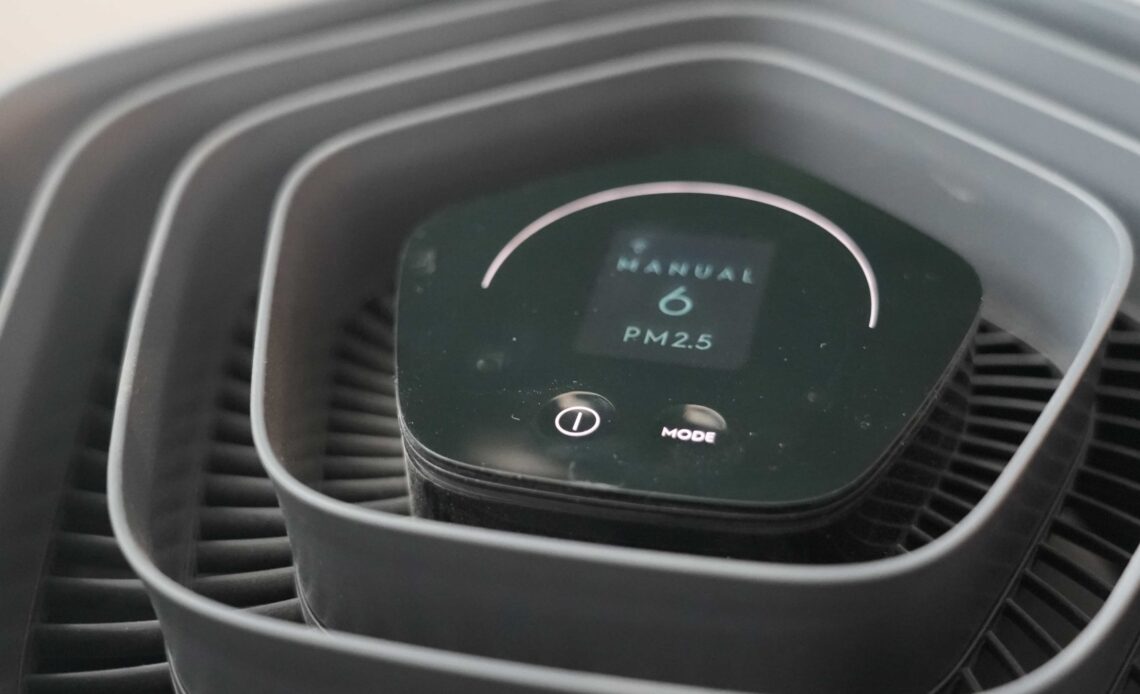 The importance of air purifiers in today's time cannot be underestimated. If you live in a metropolitan city like Delhi or Mumbai, you know air pollution is one of the biggest problems right now which needs to be curbed. Individuals do not have any control over the air pollution outside their homes, but they sure can manage the air quality in indoor settings like their homes or offices. Thus air purifiers are rapidly becoming a necessary buy for many across the country and the globe. So, how good does the Electrolux Air Purifier PA91-406DG fair in terms of performance? Let's find out 
Design: Cylindrical Charm
An air purifier is usually placed in the corner of people's homes where it minds its business until it's time to change the filters. The Electrolux Air Purifier, however, is not just any other air purifier. It comes with a design statement that makes it more than just another piece of tech lying around in your living space. It demands attention with its aesthetically pleasing design which is sure to grab some eyeballs. The cylindrical purifier has a 315mm width on a 590mm height factor coupled with a 315mm depth. Each side of the purifier features a rubber handle to carry it around with a four-wheel base designed for easy movement. The top features a spider-web design and also houses a display which consists of power on/off and mode buttons along with important information like AQI and more. It has a slim and stylish look that blends well with any decor, and its touch controls are easy to use and navigate. It also has a relatively quiet operation, even at its highest fan speed, making it suitable for use in bedrooms or living rooms. Overall, the design of the PA91-406DG is a treat to look at. 
Performance Beast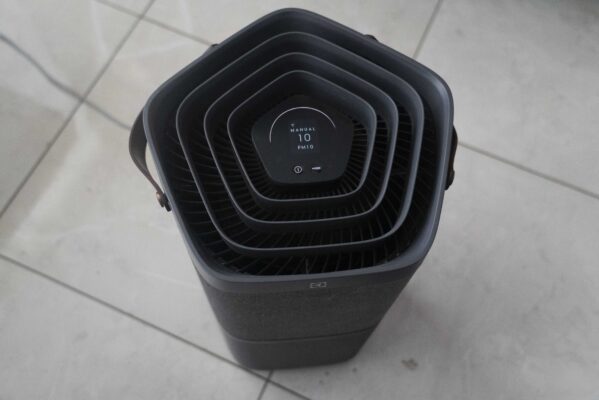 One of the most impressive features of the PA91-406DG is its five-stage filtration system. This includes a pre-filter, a carbon filter, a HEPA filter, an ionizer, and a UV light. Each of these filters is designed to capture and eliminate different types of pollutants in the air.
The pre-filter is the first line of defence, capturing larger particles like dust and pet hair. The carbon filter then eliminates odours and harmful chemicals, such as smoke and volatile organic compounds (VOCs). The HEPA filter removes even smaller particles like pollen, pet dander, and mould spores, providing clean and fresh air. The ionizer then releases negatively charged ions into the air, which attach themselves to positively charged particles, making them heavier and easier to capture in the filters. Finally, UV light kills bacteria and viruses that may be present in the air, providing added protection against airborne pathogens.
In addition, the PA91-406DG also has a smart sensor that detects the air quality in your home and adjusts the fan speed accordingly. This means that it can automatically increase or decrease its cleaning power based on the air quality in your home, providing you with a healthier and more comfortable living environment.
The PA91-406DG is also easy to use and maintain. It has a filter replacement indicator that alerts you when it's time to replace the filters. The filters are also easy to access and replace, making it a simple process to keep your air purifier running efficiently. Furthermore, it has a child lock function, ensuring that children cannot accidentally change the settings or turn off the purifier.
Verdict
The Electrolux Air Purifier PA91-406DG is an air purifier designed for modern homes. It makes its presence felt with its design coupled with good performance without making loud noises like other air purifiers present in the market today.
Rating – ⭐⭐⭐⭐