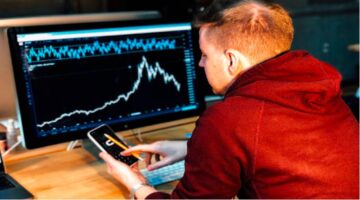 Is Bootstrapping A Good Idea?
Industry experts say that the Indian startup landscape has been growing tremendously in the past few years. Our country has been positioned the 3rd largest startup community after US and China. What is really overwhelming is the fact that creative and motivating people over the days have come up with unique ideas towards their journey of entrepreneurship.
However, one of the most important things that startups consider is funding. We did already try acquainting you with some of the easiest hacks to secure funding, but a more important point is to gain clarity on whether you should continue bootstrapping your fund or fetch funding.
BOOTSTRAPPING
Funding your own business allows you to focus on scaling the business more and less on the relationship with investors. This helps in making independent decisions about the future of one's future, thus retaining a high proportion of shares. As and when a company would generate revenue, you realise that it was a good decision on your part to not go for funding.
However, on the other hand, if you are looking forward to scaling your business quickly, getting resources from outside or capital might be beneficial.
Let's have a look at the pros and cons of Bootstrapping.
Pros:
Enjoy The Complete Ownership of Your Business
If you are a bootstrapped business, you have the freedom to enjoy the complete authority of your business. Even if you have a co-founder on board, the margin of your share continues to remain profitable. There might be chances of getting diluted if funds were being raised.
Focus Becomes More
Impressing investors is a tough nut to crack indeed. Generally, entrepreneurs that focus on growing and bootstrapping their business, spend their entire time and focus on improving their products and services.
Easier Pivoting
When you have a bootstrapped business, you can pivot much easier, considering the fact that there are lesser burdens involved from investors and stakeholders. It's indeed a blessing to have absolute decision-making power over your project. It's beneficial till the time you continue getting clients' feedback that strengthens a brand in the industry.
What to Do?
As we did highlight some of the positive aspects of being a bootstrapped business, however, one of the biggest red flags is the problem of scaling ahead. In case, anybody wants to scale further ahead, then securing funding is advisable.