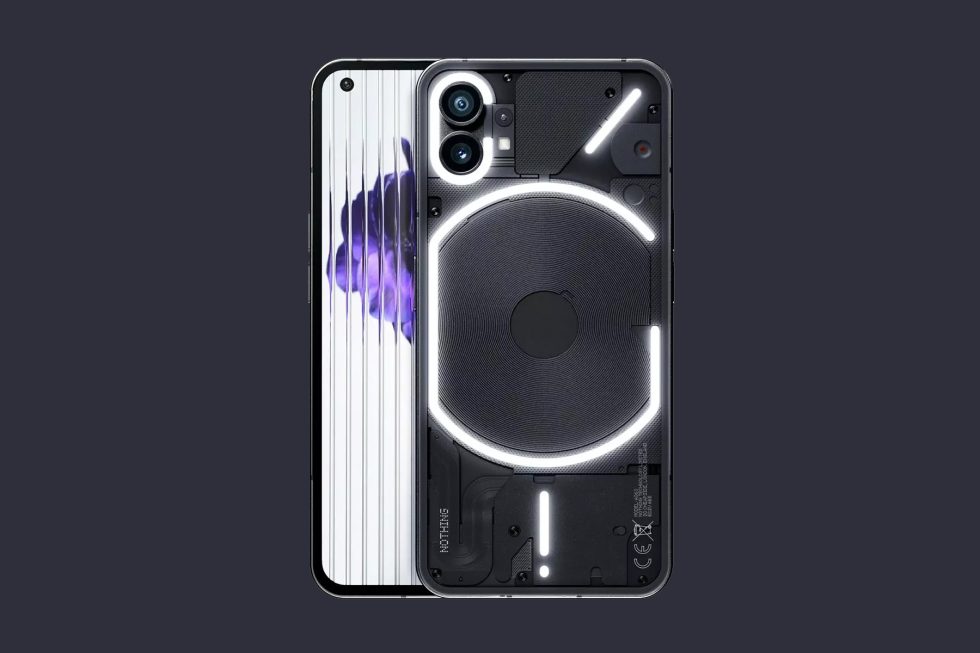 Nothing in tech is interesting anymore; these are the words of Carl Pei, the visionary behind many successful companies, products and now his own company, Nothing. Before we understand the company, we need to know about the journey of Carl Pei and how everything in his life leads to Nothing. Carl Pei is a master entrepreneur. He was one of the core members when OnePlus came into being. OnePlus as we all know, is a technology brand with many portfolios and SKUs catering to customer technology. The man and his missions Carl Pei and marketing strategies 
Awareness of a problem
Carl Pei was the man behind the first "flagship killer" campaign. His modus operandi has been a three-stage approach. First is awareness of a problem – Technology is not fun anymore. His presentations with the OnePlus One, his involvement with the OnePlus Nord series and now his own company, Nothing, presented a similar problem. According to him, technology in consumer products is stagnant and lacks innovation to make things interesting. 
The Nord series was the approach to meeting the expectations of the youth. The awareness created for the Nord series was the lack of colours, good affordable products and making tech interesting for the youth. Has that problem been solved? Maybe the teal colour was the solution? Despite not completely eliminating the problem, the Nord series was an absolute success. 
Nothing ear (1) followed the same approach of creating awareness of a problem. ANC at an affordable price but also an innovative solution in the form of design. Something similar is being approached with the Phone (1). Carl Pei had a seventeen-minute video teasing the problem of smartphones becoming mundane and boring. He also approached the problem that nothing new is happening in the smartphone space. Earlier phone launches were exciting, but not anymore. 
Opportunity – Solution to the problem
In a world filled with consumer products that all look alike, the OnePlus One was considered revolutionary. His strategy involved creating a comprehensive new phone that would challenge the best of its time. The product had to be affordable enough to wide-spread that flagship experience among people who were sceptical about buying a flagship product or just did not find value in most flagships. The phone delivered when it arrived, and almost every person looking for a phone to buy was considering the OnePlus One despite the lack of stores, service networks and enough units to call it a success. 
Nord series did something similar but catered to a younger audience. The teal colour for the Nord series was an iconic hit. It was not the complete solution as it was offered in an iconic colour that stood as the brand image colour for a long time. Carl Pei insisted on affordable 5G solutions, keeping costs less and offering more at a given price increased the Nord value. A subsidiary of the brand OnePlus, Carl Pei's Nord, was able to provide a solution to loyal OnePlus customers while keeping the core OnePlus One strategy. OnePlus was acquired by the giant parent company of many other brands like Realme, Oppo, Vivo, etc., BBK electronics. Thus, Carl Pei focused on Nord as his visionary project of the time.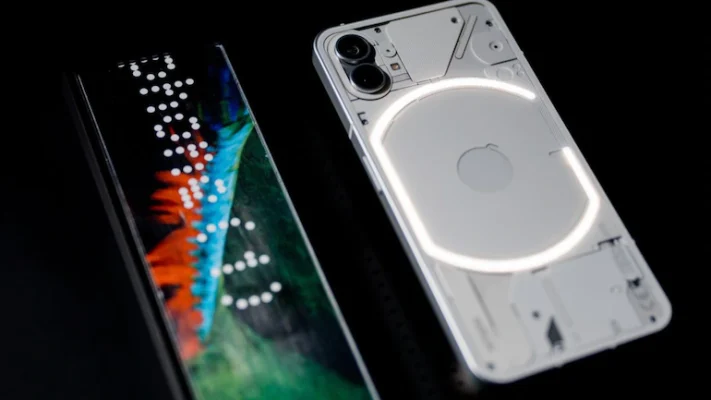 Carl Pei moved on from OnePlus for reasons unknown, but his vision and mission were alive with Nothing, a new company under his leadership. The first product launched was the Nothing ear (1), promising to promote ANC and features much above its competitor's market price. A solution for people who want to enjoy music whilst gaining a reality check on his dream to create a new fan base for his upcoming products from Nothing. 
A prime example of the same was when he announced Nothing Phone (1), a phone supposedly making smartphone space enjoyable again. He presented the problem that most smartphones are not exciting; they have become mundane yearly. His solution is their first phone from Nothing. A phone teased about being interesting in design with a transparent back loaded with innovative notification LEDs, 40% less bloatware than the competition and a near-stock Android experience with dot-matrix-inspired Nothing UI. 
Hype marketing 
Carl Pei is a man of value offerings. He does not believe in flagship offerings at a flagship price. His years of experience and approach have always been to hype the launch of something that could be innovative through various popular means of marketing. Hype marketing seems to create a buzz around the social media audience, and potential buyers are raising expectations. Carl Pei is a master of creating hype with selective marketing tools strategically used to reach maximum reach.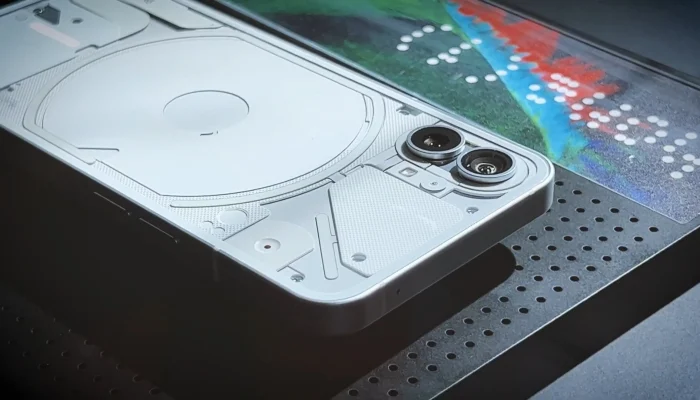 OnePlus One 
In 2014, Carl Pei announced the launch of the OnePlus One with a strategy similar to his 2022 product, Nothing Phone (1). It involved showcasing products of 2014 with brand names up front on the bezels of the phone, hardware and software that was lacklustre from most brands available in the market. Like the Nothing series on YouTube, the OnePlus One launched with several videos that involved research about the problems of that era, the making process of the OnePlus One and how exactly the product solved the issues presented with a viral tagline – Flagship killer. The phone was a massive internet sensation when it launched. 
Influencer marketing was successful enough post the hype. Most YouTube channels with millions of subscribers were the first to unbox this flagship killing product. Numerous videos compared it to the flagships of that era, showcasing the prowess of a visionary and his hype marketing that resulted in positive success for the brand overall. With interchangeable backs, one in sandstone, one in wood finish and another in white matte, this phone was considered different in design and hardware. The most disruptive feature was the amount of value it promised at a given price. It was launched with Cyanogen Mod, a custom operating system that was a first at its time. It provided the enthusiast with custom firmware to tinker, something most enthusiasts do to date. No one had done this before. 
OnePlus Nord series 
Later in 2019, Carl Pei was also heading the Nord series and its marketing. This time, the problem served was something for youth and you in general. Carl was seen in multiple videos across the Nord series' making process. The team researched and provided a teal-coloured solution for all the OnePlus loyalists lost due to OnePlus penetrative marketing strategies. Penetrative marketing is when something launches at a disruptive price, sells in quantity, and, upon successful market reach, increases the cost slowly but steadily to gain market share.
Nothing is similar 
Carl Pei is all hype about Nothing with a track record of successful marketing campaigns. He has successfully marketed his reach and selective information to create a non-stop social media hype about his upcoming product, the Nothing Phone (1). This strategy does seem to work in this time and era of online marketing. People all around the world have easy access to online media. Like his earlier strategies, Carl Pei has strategized the online marketing hype for his newest offering, launching on 12th July 2022, Nothing Phone (1). 
Capturing the best of social media engagement, endorsing along with the best channels with millions reach and strategically hyping one segment after the other of an innovative product. For example, with the OnePlus One to Nothing Phone (1), Carl has always provided production-ready units to YouTube celebrities like MKBHD, etc. They never reveal their genuine opinions as a part of an embargo designed to release after the product launch event. A hype train ridden with hours of teaser content for an actual product that isn't ready is a new world strategy by Carl Pei. Similar to the OnePlus One, the Nothing Phone (1) will only be available through invites shared by owners of the device. This is a traditional marketing technique of word-to-mouth or barter since most people will be exchanging those invites for some temporary gratification. 
Nothing Phone (1)
The Nothing Phone (1) hardware was leaked online despite the hype train. It may be the device's growing popularity or the intuitive and innovative back of the phone. Thousands of people highly await the Nothing Phone (1).  The strategy is tried and tested. The founder shared awareness of a problem that phones are boring while someone or their Phone (1) intends to change that scenario. As mentioned, Carl Pei, the founder of Nothing, is a man who loves to provide value to his end consumers. 
Thanks to this era of technology booming amid a chip shortage and a global pandemic, providing something similar to the OnePlus One was impossible with the Nothing Phone (1). Carl and his team thus scouted the best solution and researched the market for a sweet spot among smartphone buyers. We already have a smartphone (or two), and the upgrade cycle is a constant spinning wheel. Rumour mill churns the Nothing Phone (1) to come powered with one of Qualcomm Snapdragon's gems – Snapdragon 778+ SOC. 
If you are unaware of the Snapdragon 778+ SOC, this is the same one used by Motorola in the Edge 30. The 778+ is not only powerful when it comes to gaming at high resolutions and high frames per second but also is one of the most efficient current generation SOCs. This 5G capable chip supports multiple 5G bands and most newer WiFi standards and performs excellent at camera post-processing.  Couple that with the rumour of 8GB fast RAM and UFS 3.1 configured multiple internal storage options; this phone seems similar to most phones. 
The phone might also get OIS on its primary 50MP camera and the ultra-wide sensor. There are innovative features like notification LEDs on the back that light up as alert combinations based on user preferences. There's also a 4500mAh battery with wireless and reverse wireless charging with NFC capabilities. If the hardware sounds fine, the software promises to offer what they call human warmth. Innovate Nothing OS, and UI pledges to bring freshness to the evolving Android 12 software. This shall improvise with OTA updates in the future.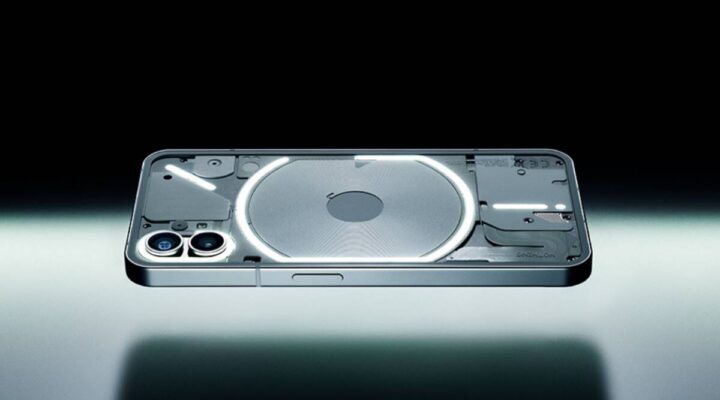 An ecosystem of Nothing 
Nothing UI promises to integrate hardware and software level recognition for its ecosystem of devices alongside support for third-party accessories. The phone is the hub for all we know as of now, and with a disruptive price like the OnePlus One back in its time, the Nothing Phone (1) is nothing but hype waiting to come true. We wish nothing but the best to a visionary and Nothing. Invites only! 
Nothing Phone (1) Price in India
8+128GB ₹32,999
8+256GB ₹35,999
12+256GB ₹38,999