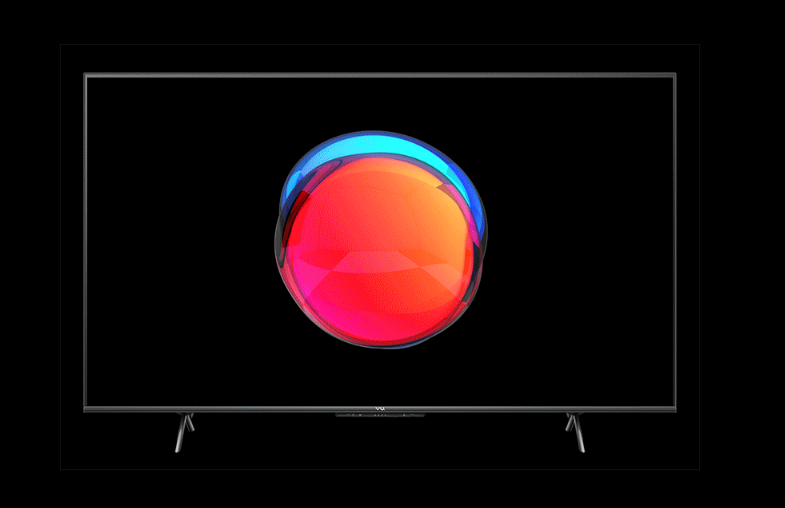 Vu launched the Masterpiece Glo TV QLED Models back in March. Now, only a few months down the line, Vu has introduced the Vu GloLED 50", 55", and 65" LED TVs with Google TV in India. The country has seen a boom of new televisions packing powerful specifications at a competitive price. Vu has now added another lineup in this segment, allowing potential buyers to have extensive options to choose from. Read below to know everything about the Vu GloLED TV lineup:
Vu GloLED Television Specifications
50", 55" and 65" 4k LED Display
3840 x 2160 pixels, Glo panel with 400 nits brightness
Dolby Vision and Ambient light sensor
2GB RAM/16GB Storage
104W sound output
4 down firing speakers and DJ-class built-in subwoofer
Bluetooth, 2 x USB Port, 3 x HDMI Port, Headphone Jack, and more
The Vu GloLED TVs offer 104 Watts of sound output. The built-in DJ class subwoofer is claimed by the company to not vibrate or crackled even at maximum output. The TVs come with a hands-free far-reach microphone that allows users to voice control the device without having to hold the device nearby. It comes with a Glo Ai processor on top of the quad-core processor giving it additional prowess. The vivid panel comes with 400 nits of brightness. The GloLED series comes with ambient light which constantly modifies the TV display to adapt to the light in the room. The televisions also come with a Cricket Mode and Cinema Mode, making it apt for all kinds of viewers.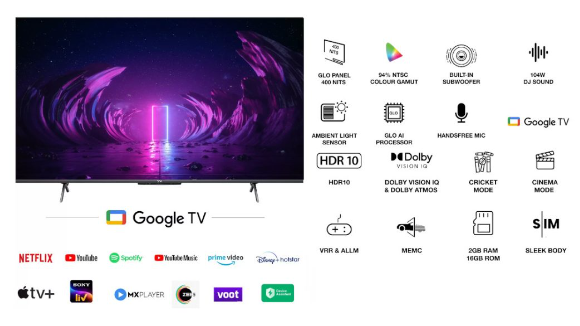 Pricing
The Vu Glo LED TV starts at Rs 35,999 for the base 50-inch variant. The pricing puts the recently launched Blaupunkt 4K QLED TV series in a head-to-head competition. The 55" and 65" models cost Rs 40,999 and Rs 60,999 respectively. The Vu GloLED TV series is now available on Flipkart.