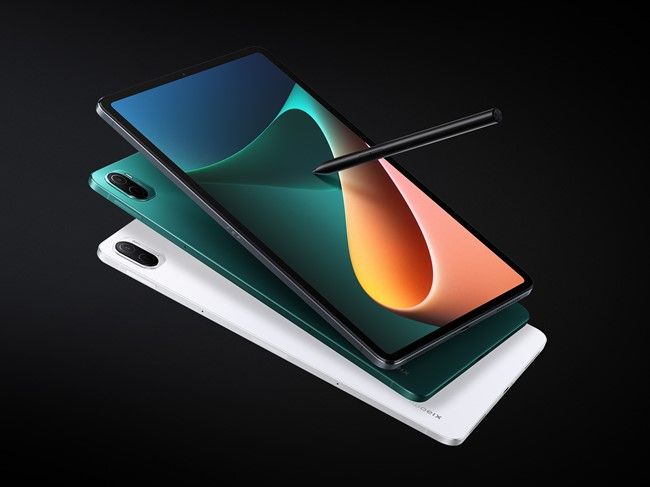 Xiaomi Pad 5 specifications: 
10.95-inches 2.5K LCD display | 

Qualcomm Snapdragon 860 processor | 

6GB RAM+ 128GB or 256GB storage | 

13MP rear camera + 8MP front camera | 

8720 mAh battery with 22.5W charging | 

MIUI for Pad on Android 11|
Design 
The design is no doubt spectacular and sleek. It feels rigid and weighs around 511 grams, which does make it slightly heavier than the iPad 9th gen, but it doesn't feel much heavy. This tablet has a polycarbonate back, though at first glance it certainly doesn't look and feel like one. This does not mean that the build quality is compromised in any way. All in all, with its sharp edges and curves, it does feel premium to hold. The leatherette keyboard, which is an added accessory, turns into a nice case for the pad, which accentuates the overall appeal of the pad 5.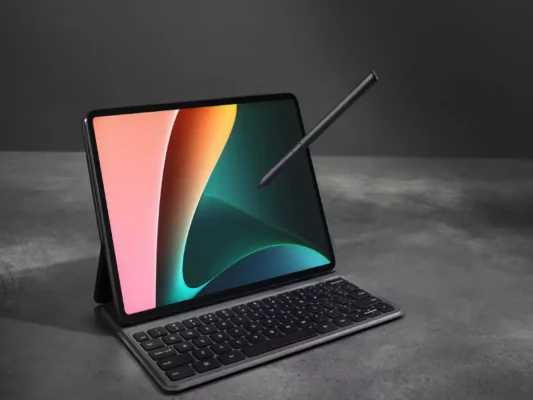 Functionality
The Xiaomi Pad 5 comes with quad speakers at the top and bottom, there's a Type-C USB port, and a magnetic pin on one side to connect it with the keyboard. The Xiaomi Smart Pen can be attached to the side where the volume buttons are placed. There's no headphone jack. Xiaomi is also limiting the Pad 5 to just WiFi-only variants in India. There's no cellular option, and presumably, those would have cost extra as well. 
In terms of controls, you'll only find a power button and volume rocker on two sides of the same frame corner. Elsewhere there's a USB-C port and a POGO connector for Xiaomi's accompanying keyboard.
Display
This is a panel with a meaty 2.5K resolution (1600 x 2560). 
The tablet has a 10.95-inch LCD and this is a 2.5K resolution with a 16:10 format. Although it's IPS LCD – rather than OLED – you still get excellent colour range and support for both HDR10 and Dolby Vision. The maximum refresh rate is 120 Hz, though you can also stick with the base 60 Hz.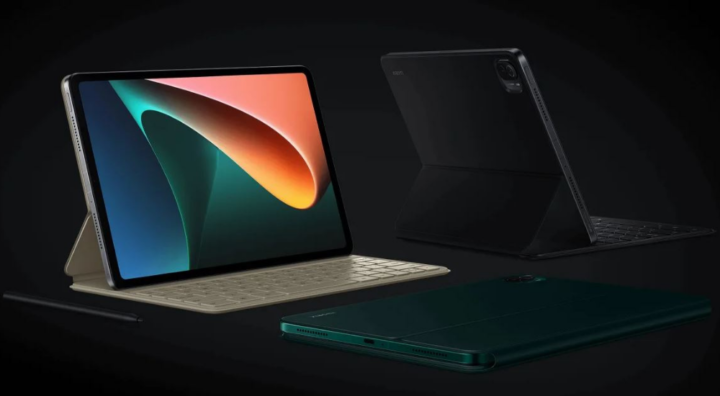 Audio
The entertainment use case is further helped by the loud and rich audio churned out by the quad speakers – two on each side. These speakers support Dolby Atmos, and what's more, they can even map and adjust stereo sound automatically as you switch tablet orientation between horizontal and vertical. All this might look pointless for a tablet, but these tiny details at the end of the day all add up and help make a difference to the overall experience.
Software
The Xiaomi Pad 5 comes with the Snapdragon 860 processor, 6GB RAM and 128GB or 256GB storage version. In terms of daily performance, there were really no complaints as such. Yes, this tablet is powerful enough to run your daily quota of games, productivity or casual browsing and entertainment. But wait, it still runs an android OS, which makes it have its own limitations.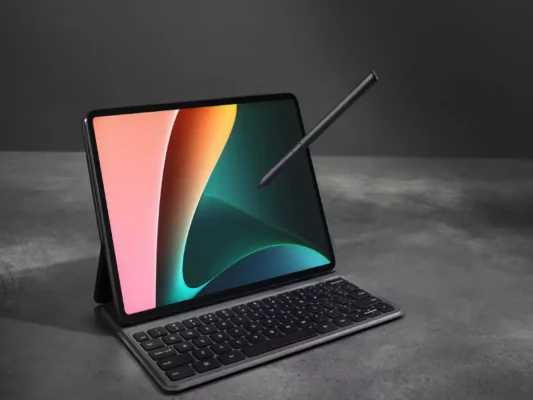 Keyboard and Stylus
Xiaomi is also offering a stylus pen and a keyboard folio cover as optional accessories in a bid to add functionality and increase the Pad 5's appeal. The keyboard is sleek and the leatherette texture surely feels premium to hold, but considering the size of the keyboard, it just fulfils its dire need. The Xiaomi Smart Pen is an active stylus that connects with the tablet over Bluetooth and attaches magnetically with the slate on its top spine. Attaching it to the tablet also charges its built-in battery. The use cases are as expected – the pen can be used to scribble notes, draw, annotate etc. The only drawback to which is that the two buttons on the pen cannot be customized, but rather have predefined functionalities.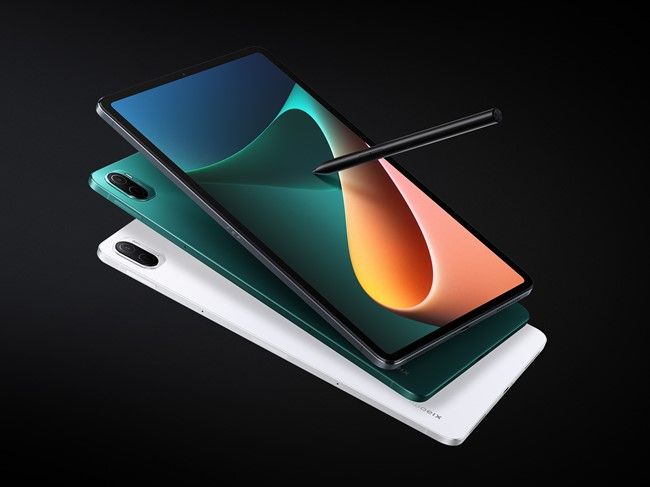 Verdict
If you are looking for an Android tablet that offers a good display and performance while fulfilling daily entertainment and basic productivity needs, the Xiaomi Pad 5 delivers well. The Xiaomi Pad 5 is an exceptional Android tablet – but it is still an Android tablet, which has many limitations. But, considering the cost it is available, it really does serve a purpose. 
Rating:
4 star
Good :
Capable display
Smooth performance
Audio output
Bad
: 
Misses out on the 3.5mm headphone jack & fingerprint scanner
Odd placement for the front camera
Ugly
: Software limitations