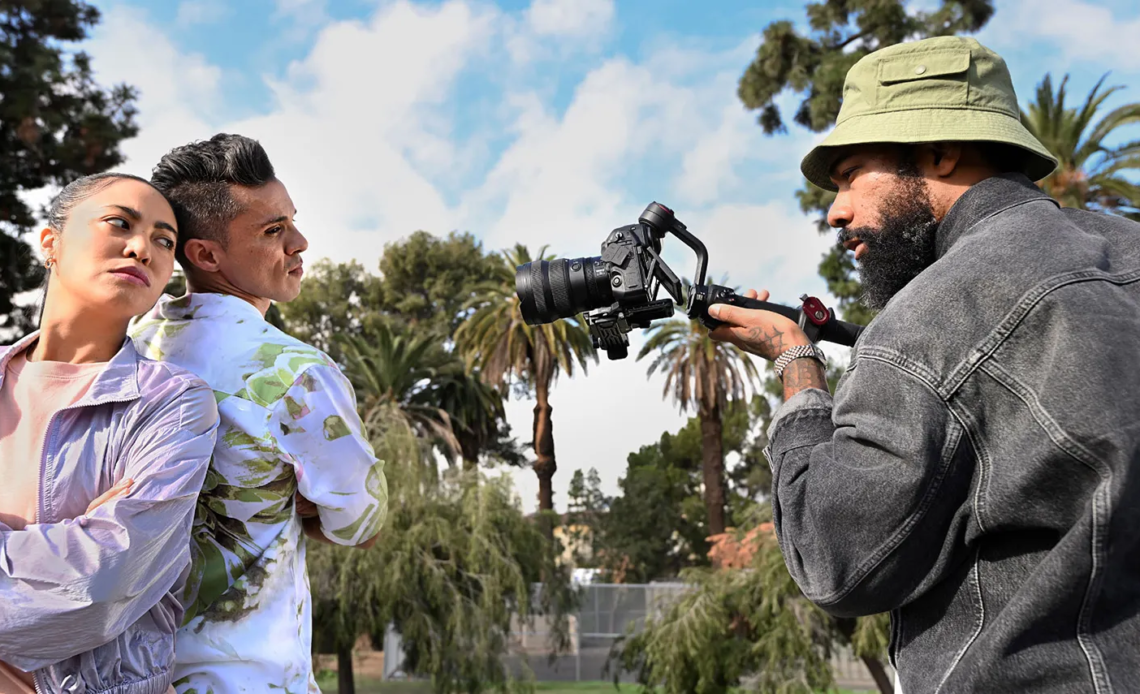 Nikon recently introduced its latest mirrorless camera the Z8 in India which boasts a number of impressive features and capabilities. The camera sports a powerful 45.7-MP full-frame sensor and an advanced EXPEED 7 image processor which guarantees exceptional image quality in a wide range of shooting conditions. Nikon Z8 is specifically crafted to meet the needs of professionals seeking superior image quality.
During the launch of the latest Nikon Z8, we had a quick conversation with Nikon India MD, Sajjan Kumar. Our conversation was based around the launch of the Z8 but we also discussed the Indian imaging system market and where Nikon stands out. Check out the conversation below –
In conversation with Nikon India MD, Sajjan Kumar
ex: Firstly congratulations on the launch of the Nikon Z8, It truly looks like a powerhouse of a camera. It has a number of features which it so skillfully boasts so what do you think is the Z8's best feature? 
We are equally excited to bring Z8 to our customers. We call it a true hybrid camera in a way that it is good for video and stills at the same time. While it is difficult for me to pinpoint a specific feature, it's got 12-bit RAW video shooting with 4K 60FP or 120FP which is one feature I'd pick. 
ex: You're nearing 15 years in Nikon joining in as a Vice President and five years as the Managing Director of Nikon India. How do you think the camera market has evolved over the years in India? 
You're absolutely correct in your finding! For the last one and a half decades, I've been associated with Nikon and this experience has been enriching for me. We've seen the industry change from the compact era which used to be our main product and was used majorly by customers and we've seen the DSLR era to now the DSLR and mirrorless era. Over the years, consumers have shifted from still photography to videography. The current generation is more interested in the video front which pushes us to change our camera specifications to be more video-centric. Our latest offering Z8 also stands on the same principle. 
ex: As a pioneer in the photography industry, you understand the technological curve of imaging systems better than most of us. What is your vision about the future of the Indian imaging market? 
I am happy, excited and honoured about the fact that the Z8 promotional AV which is released worldwide features a big chunk of content shot by Indian creators. Be it weddings, fashion or wildlife photography/videography, there is a lot of content shot by Indian creators and we cannot ignore today where our country stands. 
ex: We live in the social media era, meaning people want to share the content they shoot immediately on the internet. Do you think we will have a 'smart camera system' in the future to allow us to edit and post images/videos from the camera itself? 
It is difficult to comment on what type of specifications can be added to a camera in the future.  It is definitely getting more connected as a device. Currently, the file size of videos and photos is large which complicates things. We need to see what is hidden in the future. On the other end, the built-in AI  algorithm is making the product smarter and smarter. For now, it is possible for creators to shoot content easily having to focus only on shot composition as opposed to the camera settings. 
ex: Nowadays we see many major camera companies tie up and collaborate with smartphone makers to enhance their photo-capturing capabilities. Do you think Nikon will ever have such collaborations or is something already on the horizon?
Certainly, as a brand which is over a hundred years old and still meaningful to the consumers and to the market, it is very difficult. Even for me having spent 15 years with Nikon, we've seen many ups and downs as an organization which prompts us to keep evolving. Optics is our core strength and we always offer our customers what they're looking for, be it specifications or the touch & feel of the product. We will continue to meet customer expectations with our offerings. 
ex: Gen-Z is obsessed with documenting their lives and sharing it on social media but the majority of them cannot really afford to drop in a huge amount for the same. Do you envision Nikon creating an imaging system for younger kids at a considerably cheaper rate in the future? 
If we're talking about Gen-Z then we already have the Z series! The Z series not just has high-end cameras like the Z8 but we also have the Z30 which starts at just Rs 30K. That camera is specifically designed for content creators with ease of shooting and singlehanded usage. We keep adding new lenses in that category too specifically for young content creators to get the best of what they're shooting. We think for everyone and not just professionals. 
ex: India is pacing fast towards entering the top 3 performers for Nikon globally. The healthcare expansion of Nikon is also moving at a rapid pace. With double-digit growth projected in FY24, what do you think is making Nikon stand out from the competition? 
You've rightly picked that we, Nikon India is currently at No. 5 globally for the Nikon group, and we soon will be touching No. 3. The credit goes directly to our customers and also our country which provides ample opportunities for us to shoot. Be it our culture, festivities, or heritage, all of it deserves to be captured on the camera. This sets us apart from the rest of the world. Given the population of our country and the kind of opportunities we provide, it is a small number still and we're optimistic about the future!