Be it a novice in the field of watches or a professional watch collector, Casio is a brand recognized by all as the manufacturer of stylish yet intricate timepieces. This time around, the Japanese watchmaker has come up with exquisite timepieces that you can't avoid purchasing. From trendy styles to classic features, high fashion style to urban street life, here's a list of watches that are an amalgamation of the best-in-class design and uber style.
The new GM-6900 Series by G-shock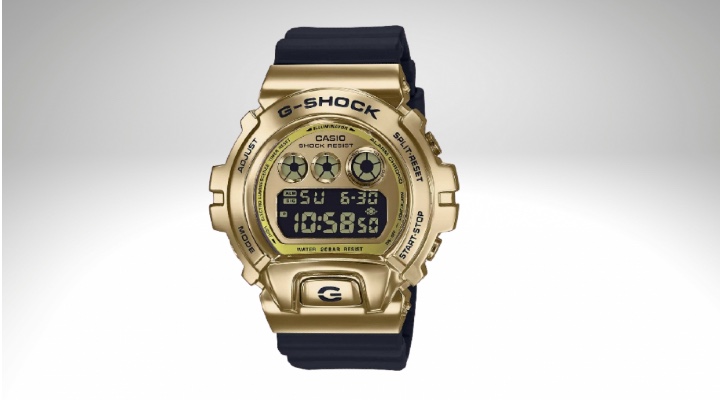 All new stainless steel metal bezel G-shock watches set higher standards for timekeeping toughness and longevity along with the high-end appearance and feel. The GM6900 has more or less the same durability and shock tolerance in plastic as the DW6900, Casio says. Other features include Electro-luminescent backlight, Afterglow, Flash alert, Flashes with buzzer that sounds for alarms, and hourly time signals. 
The watch is priced at INR 12,495. It is available in dazzling golden, red, and silver colors.
GA-2000 series with next-generation utility colors by G-shock
These latest models blend realistic and versatile colors that go well with street fashions, with camouflage pattern faces to create unique looks that work with a broad range of fashions and activities. The carbon core guard structure gives the module greater shock tolerance by enclosing it in the carbon case. 
It is priced at INR 8,995.
The high-spec, super-slim Edifice
The newest addition to the Edifice function-packed metal chronograph has the ability to link the phone that has taken the watch series to a whole new level. Features include Tough Solar, Current time in two different cities, Day indicator, Sapphire crystal with non-reflective coating, 100-meter water resistance smartphone Link, Phone Finder, and Operation tone on/off.
It is priced at INR 11,995.
G-MS line up of watches from Baby-G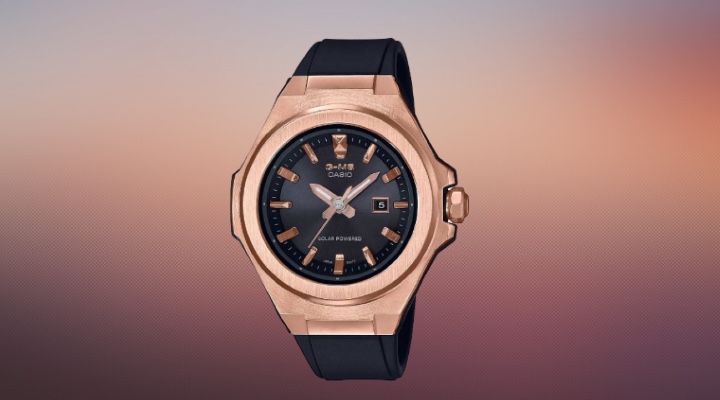 The cool latest versions of the G-MS Casio watches are basic and have rather elegant designs. The flat and sharp bezel, the pyramid of the hour markers, the octagonal form of the crown, and other elements all converge to produce sleek, elegant masterpieces and render it perfect for today's active and sophisticated woman. 
Just when you think this is all this watch has to offer – Hola! This watch is also solar-powered and is water-resistant to 100 meters. The Resin band watch's case is plated with Pink Gold / Gold Ion.
It is priced at INR 12,995.
Shine on with Sheen
Stay in vogue in 2020 with sheen watches. They are time-telling devices that are basic in nature and design. They 're meant to tell you the time in the easiest of ways and try to look great when you're doing it. 
This watch is water-resistant to 50 meters. It's stainless steel mesh band and Sparkling Swarovski Crystals on dial making it look really chic.
It is priced at INR 9995.
Buy the fresh new line at https://www.casioindiashop.com/exclusive-store.php