French luxury watchmaker Breguet has been stunning the world with its masterpieces since 1775. Keeping up with its iconic tradition, Breguet has launched its latest boutique exclusive collection. It is characterized by the original construction of its timepieces: where the movement mechanisms are displayed at the top of the main plate. 
The original and remarkable line this year introduces a revisited edition of the Tradition Automatique Seconde Rétrograde 7097, featuring a blue colored dial. Additionally, Breguet offers for ladies a new variation of its Tradition 7038, adorned with iridescent Tahitian mother-of-pearl and an orange leather strap.
The choice of Strap is another place where these latest boutique exclusives are distinct from past entrants in the series. The two new Breguet Tradition models depend on the same movements as the previous iterations.
Breguet Tradition Automatique Seconde Rétrograde 7097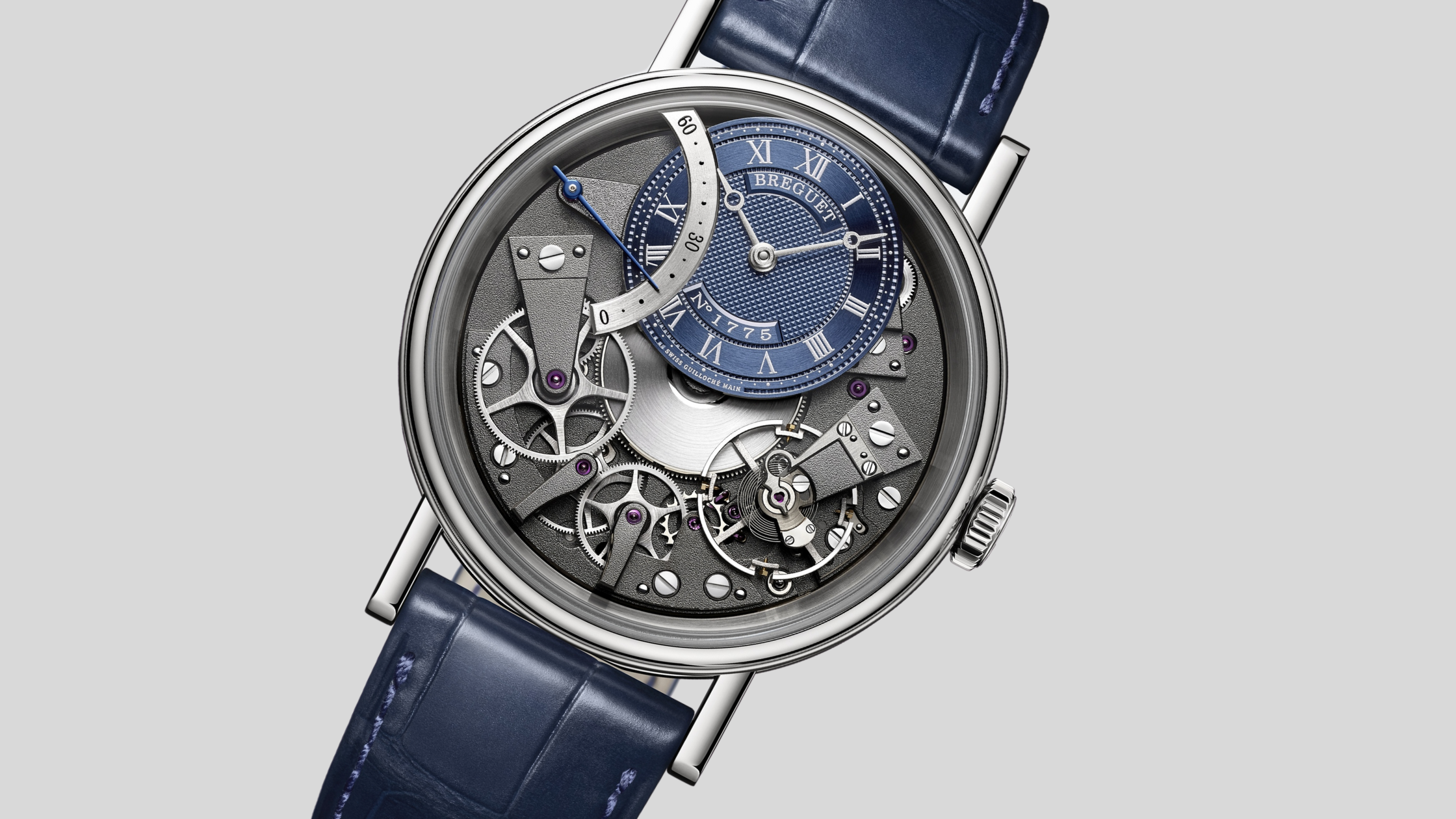 The 40 mm 18k white gold case, with its distinctive fluted central case and ramrod straight welded lugs, still takes on the Tradition Breguet form. The watch is water-resistant to 30 meters. The major improvements to this latest model come with the courtesy of the dial design.
Breguet Tradition Dame 7038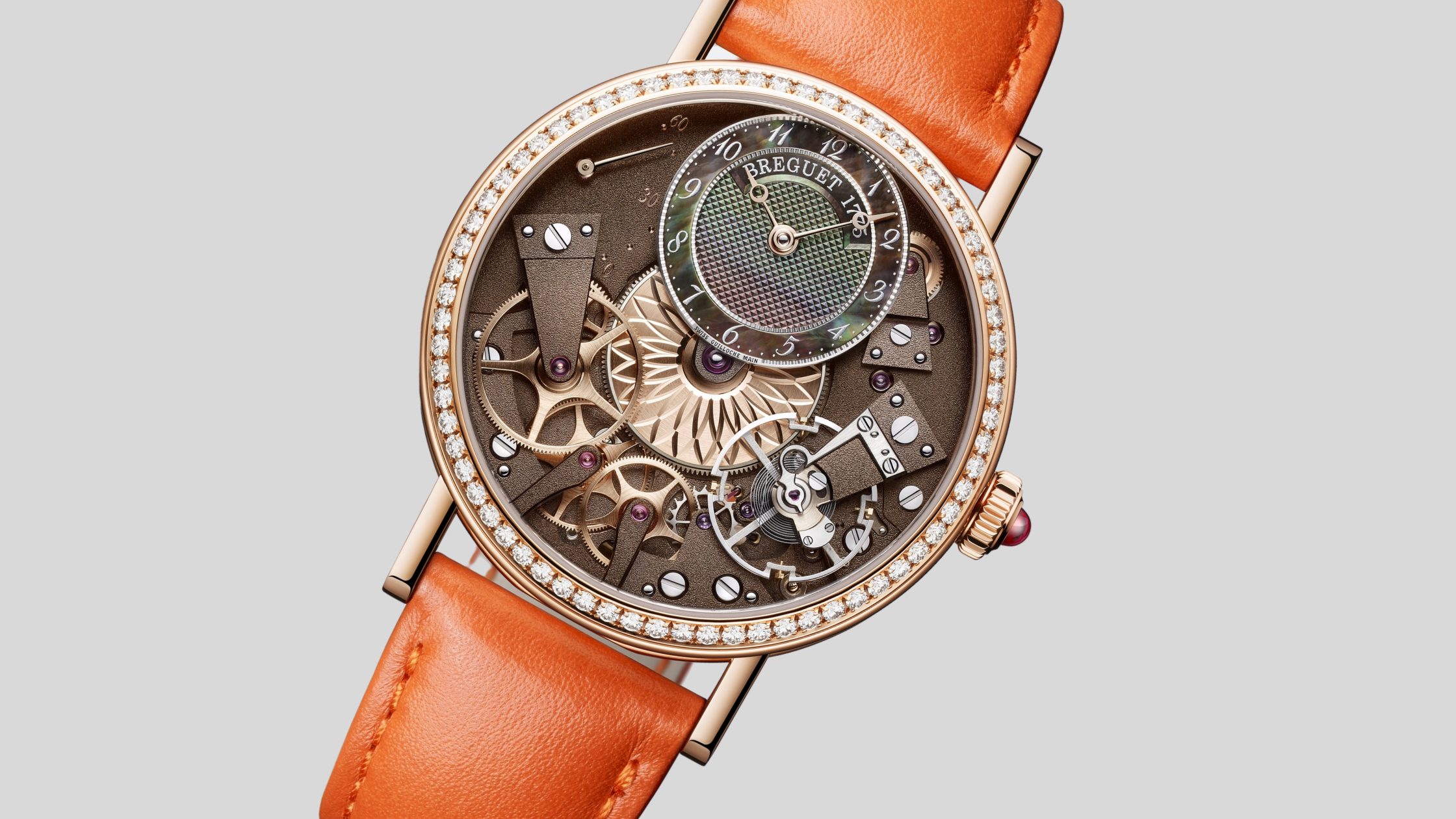 Likewise, the Breguet 7038 embraces the classic case layout of Breguet but reinterprets it in a smaller, 37 mm 18k rose gold form. It does go to a certain extent to bring flash to the conservative design, covering the bezel with 68 brilliant-cut diamonds and finishing the somewhat undersized crown with a large domed ruby.
This edition is offered with an original case – an exquisite orange clutch bag made of grained calfskin leather.
It definitely brings highly enticing offerings to the collection.
Both the Breguet Tradition Automatique Seconde Rétrograde 7097 and the Breguet Tradition Dame 7038 watches are exclusively available via the boutique retailers of the brand. The price listed for watches on the company's website is INR 27,39,000 and INR 30,19,000. Buyers can visit the company's official website to purchase their unique timepiece.