A flying car: Something that fans of The Jetsons and tech freaks have always been pining for. After all the fantasizing and day-dreaming, finally, it is one step closer to reality. The AirCar, an experimental prototype by KleinVision has recently taken its maiden flight!
Developed by the aforementioned KleinVision, which is a Slovakian company founded by Stefan Klein, the AirCar is predominantly built from advanced composite materials that were produced by the certified Slovak company SKMODEL, s.r.o. All construction parts were manufactured meeting the highest quality standards using high-tech methods. It was tested successfully at Nitra airport in October 2019.
To test a number of aerodynamic and flight control characteristics predicted by digital simulation and analyses, a Flight Demonstrator Testbed (FDT), a model in the scale 1:1, had been built and used in flight mode. All the results measured and observed with the FDT confirmed the theoretical predictions. Currently, the FDT has been donated to and is displayed in the Aviation Museum in Košice.
The AirCar comprises several functional units. Its aerodynamic fuselage provides enough space for the passengers and simultaneously contributes to better lift characteristics during the flight. Among advanced technologies are retractable wings, folding tail surfaces, and a parachute deployment system, among others. The folding tail surfaces contribute to better longitudinal stability and take-off characteristics, just like in a conventional aircraft. However, in the car mode, the retracted tail results in a more compact size.
A fully functional flying of the AirCar prototype has been developed, from an initial idea to final product in the experimental category within 18 months. Experimental categories support the complete research and verification of all technical and design tasks.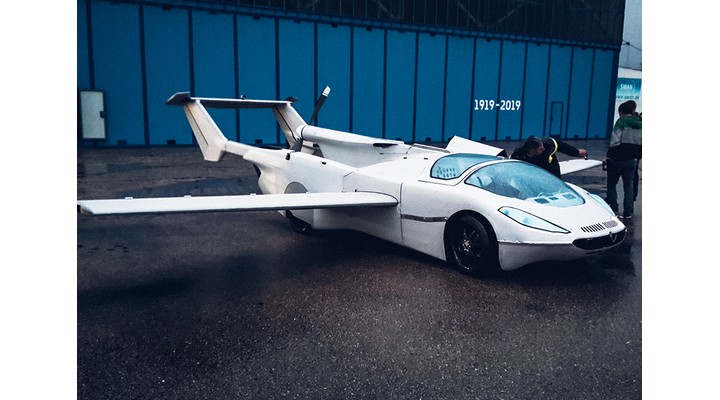 Simulation methods and design optimization have been used throughout the entire R&D stage. A simulation, based on the CFD analyses was carried out at VUT Brno in close cooperation with experts in aerodynamics. The team has performed extensive analyses using state-of-the-art simulation methods such as FEM to achieve the best overall outcome. The load and stress calculations were conducted by Dalibor Vlček, MSc., who also contributed with his experience gained while acting as a Compliance Verification Engineer within several projects overseen by EASA.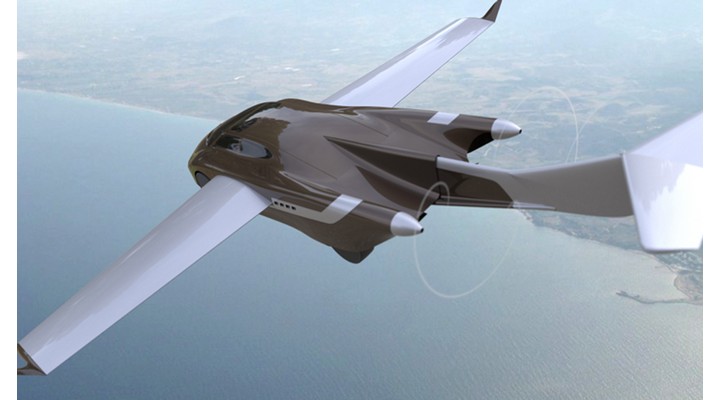 The AirCar prototype is currently subject to intense ground and flight tests in the experimental category since October 2019. The flying prototype of AirCar was introduced to the general public on November 5, 2019, at CIIE in Shanghai, China. Thorough testing will continue in the next months to come. Variations of two engines will be included in the tests, along with an amphibious version.
Though there is no news of the official launch of the AirCar in the Indian or international market, its research is expected to conclude soon, which will lead to the initiation of its commercial production.