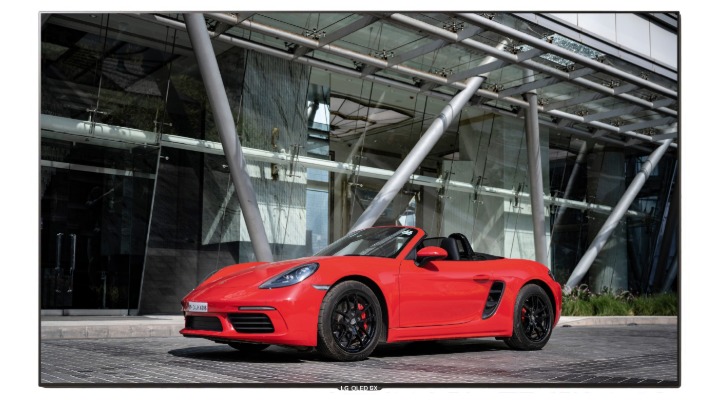 Since the arrival of modern technology, humans are thrilled with the performance of new-age devices, whether it's a super smart TV or a super-fast car, we want the best of the tools in our quiver. We've tested more than 40 TVs and 60 cars in the last few months, but when it comes to the situation where we wanted to choose the 2 best machines for our co review, we decided to pick one of the best eye turners of the market, the LG GX OLED TV, and Porsche 718 Boxster.
Porsche 718 Boxster is purely a matter of personal kick, whether you're mapping to go on a trip to Goa along with your special one or you're an appreciator of the two-seater convertible that goes like a sports car. Meanwhile, LG GX OLED TV does the same job, with advanced technology, it makes you think twice before you walk away from the couch. These two devices certainly know how to win hearts in every possible way, and to know them better, let's hit it one by one.
My first encounter with a Porsche 718 Boxster was in 2016, at the Geneva Motor Show. At first glance, the car looked promising to me, it had everything a car enthusiast wanted to have, and since then, I have waited for a couple of years to go behind the wheels. The 718 models were made for their sport, with one goal to take every day out of every day. All Porsche 718 Boxster models come with the intelligent Porsche Dynamic Light System with bi-xenon headlights and LED running lights.
The 718 Boxster roadster shares a wide nose that also channels the discontinued 918 hypercar. Wheel sizing for Boxster starts at 18 inches but can increase to 20 inches. Its broadside intake vents support the mid-mounted engine from the exterior, while the rear features a sleek and straightforward belt with a faux diffuser and an adaptive rear wing sporting a Porsche text in its centre.
LG OLED TVs have always been good, and with their stellar picture quality and a gorgeous super-slim design, they're improving their customer's TV experience. LG GX OLED TV has the best appearance, surprisingly, and it just looks like a personalized wallpaper. The TV is incredibly thin and brings a breathtaking flush fit wall-mount design that makes it a complete work of art and, for every new visitor, a quick puzzle to guess whether it is a TV or a photo frame. If you're looking at it from a distance, then you need a binocular to map the TV from the wall, thanks to LG's advanced engineering.

In a world of booming OTT platforms, everyone must need to have a suitable device like LG OLED TVs for better showtime. These TVs are the best in the market and have individual self-lit pixels that create infinite contrast and Perfect Black that lets you see every colour, detail, and texture, even in dark battle scenes. Furthermore, with the arrival of the LG OLED TV and its eye comfort display, we can easily binge-watch our favourite shows and movies as the TV comes with a highly engaging cinematic performance, which gives an excellent treatment and deserving justice to your movies and TV shows.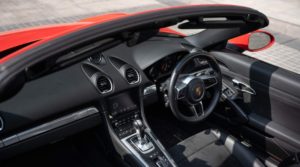 Porsche makes every 718 with the utmost care, providing the interiors with high-quality, well-assembled materials. Only two people can assemble in the Boxster cabin, the standard seats are only two-way adjustable yet give peculiar support and excellent comfort. If you want more control over your seating position, 14-way power seats and 18-way adaptive seats are available, which are enough to choose from.
Whatever the seats you may fancy, the cabin is pretty hospitable for even the tallest individuals. Both occupants will be comfortable, thanks to a variety of well-contoured sport seats. Also, with the wide range of smart choices, buyers can personalize many interior facades. The 718 Boxster has small but surprisingly useful trunks at both ends. As standard, the Boxster features a hill start assist, automatic stop/start, adaptive rear wing, dual-zone automatic climate control, a rearview camera, parking sensors, and cruise control.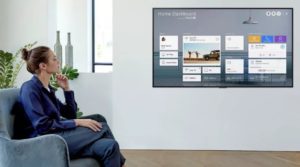 There are loads of wow-factors when it comes to the LG GX OLED TV, it isn't just made for movies and TV shows. Now, with the arrival of PS5 and Xbox Series X, we've entered an era of next-gen gaming devices, and to enjoy these games thoroughly, LG GX OLED TV is one of the best gaming TVs you can buy, especially if you want a luxurious perspective. It is the first TV to offer NVIDIA G-SYNC Compatible support in the industry.
Also, this TV has dependable streaming quality, and to get wholesome entertainment, it is worthwhile to buy a 4K Blu-ray player, which offers more fine and superior image quality. The latest version of LG's processor α9 Gen 3 AI Processor 4K promises various improvements over past repetitions, with graces to picture enhancement. In addition to speaker hardware, the α9 Gen 3 AI Processor 4K also provides advanced level sound capabilities.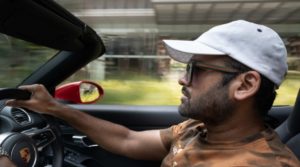 The Porsche 718 Boxster is just majestic when you drive around corners. It's hard to have more fun behind the wheel than in a 718 Boxster. There's a splendid sense of connection with the car through the steering, pedals, and paddles. The tiny new engine Porsche sounds routine but kicks a perfect 10 when you drive a Boxster as a Boxster. It has a fantastic grip, ready power, and quick steering. It's fast in its base form, and it gets faster like the petrol prices of our country. The 718 Boxster is over half a second quicker than the 981 S; it just takes 4.9 seconds to reach the 0-100 kmph mark. The ex-showroom price of Boxster is ₹90 lacs, and there isn't another drop-top sports car in competition in this price range that handles as crisply and predictably as the Boxster.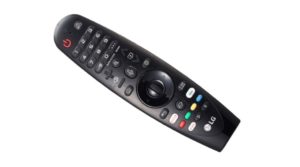 LG GX has this futuristic feature that notifies you about the ongoing sports match before, during, and after games with its advanced processor. Also, if you want to enjoy surround sound effects, then just connect two Bluetooth devices and enjoy the big loud sound; this futuristic OLED TV comes in two sizes of 165.1(65) cm & 195.58(77) cm with prices starting from ₹3,99,990 onwards, and it's worth every dime of this price.