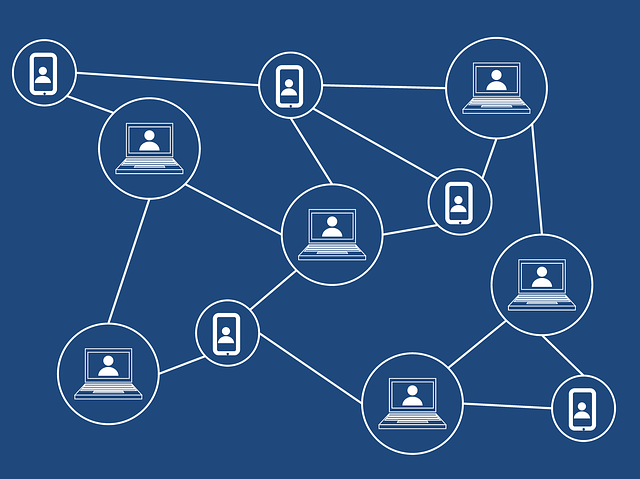 According to CoinMarketCap data, Polkadot (DOT) surpassed its ongoing recent gains both by Bitcoin (BTC) and Ethereum (ETC) to rise as the 5th biggest cryptocurrency by market cap.
Take a look at the explosive growth of decentralized finance, or Defi, this year, and it's clear why Ethereum is dominating so many discussions in the enterprise space right now.
The native cryptocurrency of the second-largest blockchain, ether (ETH), is up 266 percent this year, more than twice as much as the soaring bitcoin (BTC).
However, many savvy digital-asset investors are hedging their bets by purchasing tokens connected with upstart blockchains that have the potential to overpower its Ethereum network, which is called the "world computer" due to its efficiency and programmability. A dot (DOT) of the Polkadot blockchain, whose co-founder Gavin Wood was a co-founder of Ethereum, also is such a token.
Polkadot is built around the idea of "parachains," which are blockchains that can process many transactions per second than Ethereum due to their more sophisticated design. The word is brief for "parallel blockchains," as per Peter Mauric, at Parity Technologies.
Developers, as per Polkadot investors, have used Moonbeam, a Boston firm that has designed its para chain to resemble a toolkit familiar to Ethereum developers. Interlay, which plans to launch a wrapped bitcoin project called "PolkaBTC" in 2021, and cross-chain liquidity supplier Balance, this will be the first Polkadot project, are two results presenting use cases to Polkadot.
Polkadot's able to develop new blockchains is compelling from an investment standpoint, according to van Schreven.
Having supported Ethereum, van Schreven believes Polkadot's "blank slate" will allow it to offer users brand-new robustness, certainty, and governance features.
The Polkadot platform's token, DOT, performs three functions. It is staked to provide security for the relay chain, to be bonded to connect a chain to Polkadot as a para chain, and to be used for network governance.
All of this could lead to more developers adopting the network, which is one of the drivers for Ethereum's growth, and Polkadot's parachains would bring the advantage of that fact.
On even a week – average, Polkadot increased 49.74 pct, while at press time, Bitcoin and Ethereum increased by 0.49 % and 9.29 %.
DOT is raging right now, as it rises to the 4th spot in the market cap rankings. Even as the cryptocurrency exchange rally continues, there have been many significant movers and Polkadot's DOT token is one of those.  DOT has reversed Ripple's XRP in market capitalization, per the data from leading analytics platform Coingecko, after a huge rise of 26 % 24hrs. This offers it, on market value, the current fourth-largest cryptocurrency.
DOT's market cap currently stands at around $13.45 billion, while XRP's at about $13.28 billion.
"POLKADOT HAS THE POTENTIAL TO BE THE NEXT ETHEREUM IN COMING YEARS!"
In recent days, its dramatic rise in the value of DOT, over 50% in the last 7 days, further propelled its market cap to greater levels. As per CoinGecko, DOT is currently selling for around $ 15, whereas XRP is at around $ 0.28.
Polkadot is also a proof-of-stake blockchain network and an Ethereum competitor. Ethereum co-founder Gavin Wood developed the protocol and came online in May last year. It aims to solve the robustness and integration challenges of Ethereum.
For Decentralized Finance (Defi) investment purposes, Polkadot is now the most convenient alternative to Ethereum. Approximately 19 % of Defi projects that earned venture funding were focused on Polkadot between September to November 2020.
For now, as its owner, Ripple, is battling a legal dispute with the U.S. government, XRP is under pressure. The Securities and Exchange Commission reported last month that Ripple and two of its employees, CEO Brad Garlinghouse and co-founder Chris Larsen, were involved in unauthorized securities deals.
Polkadot also can analyze data more accurately, enabling decentralized applications that run without experiencing challenges of extensibility. In the future, alongside dApps, the crypto is likely to promote massive Defi protocols.
To understand, Polkadot is soaring, steadily, which could mean a good leap. It will be exciting to see where its value reaches in 2022.
Also read: Does Bitcoin in Business have a future?