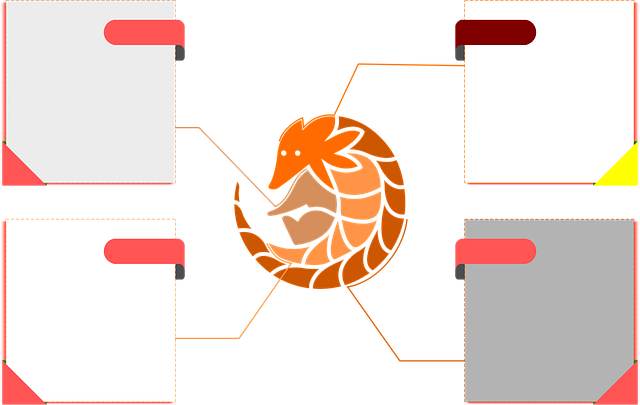 A significant challenge drives energy into the cryptocurrency industry following asset values that are still 75% lower than they were at just the close of 2017. It's called Defi, short for decentralized finance—the possibility that crypto entrepreneurs may reconstruct conventional financial instruments in a decentralized architecture, beyond the influence of corporations and governments. And with fresh allegations of misuse of funds against centrally managed cryptocurrency, the case for decentralized application has become even more compelling.
Total Value Locked in Defi Sector Reaches Record $13.6B. The US dollar value of cryptocurrency liquidity locked in all Decentralized Finance (DeFi) ventures has touched another peak.
Decentralized finance, or "DeFi" for short, is an umbrella term to describe any financial services that are built on top of public blockchains such as Ethereum and Bitcoin. It also incorporates all ICO operations, most of which are taking place in Ethereum.
The most popular types of DeFi Applications are Decentralized Exchanges (DEXs), stablecoins, wrapped bitcoins (WBTC), lending platforms, and markets without intermediaries. Through Ethereum, you can write an automated code known as Smart Contracts, in a decentralized manner.
Top 100 Defi Tokens by Market Capitalization
Complete Market Cap: $1944, 108,496
| | | | | | |
| --- | --- | --- | --- | --- | --- |
| # | Name | Market Cap | Price | Change 24h | Change 7d |
| 1 | Bitcoin | $2,660,416,471 | $22,991.92 | -0.78% | 29.18% |
| 2 | Compound | $1,242,539,891 | $0.02 | -0.02% | -0.48% |
| 3 | MakerDAO | $1,131,418,874 | $1.00 | -0.03% | -0.55% |
| 4 | Uniswap V2 | $890,584,383 | $4.14 | 9.30% | 26.68% |
| 5 | Yearn.finance.Vaults | $835,365,341 | $27,879.53 | -1.15% | 20.78% |
Source: DeFi MarketCap
"Money legos has been coined to refer DeFi services."
You can build different services from different money legos- Decentralized exchange aggregator to find the exchange with the best rate for swapping Ether for Dai. You can then select the DEX you want and conduct the trade. Further, you lend the DAI you received to borrowers to earn interest. Lastly, you can add insurance to this process to make sure you are covered in case anything goes wrong.
| | | | |
| --- | --- | --- | --- |
| X-DEX.AG | UNISWAP | AAVE | NEWS MUTUAL |
| Locate Exchange | Trade ETH for DAI | Lend DAI for Interest | Ensure your funds |
DeFi Offers:
True decentralization enables control evasion, worldwide cooperation regardless of background, and dispense with reliable third – party.
Using blockchain as a technical platform enables reasonably quick and low-cost money transfers, the immutability of financing, and contract automation.
DeFi applications typically allow the user to remain in the ownership of private keys.
Flexible User Experience.
Risks Involved:
Still in its infancy, which means anything can go wrong.
Smart Contracts have had issues in the past where people didn't define the rules for certain services correctly.
Hackers previously have found creative ways to exploit existing loopholes to steal money.
If you decide to test out any of the existing DeFi services, make sure to do it with the amount of money you can afford to lose in case anything goes wrong.
DeFi & Bitcoin
Bitcoin itself, at the most basic stage, may be called an initial decentralized finance project. People who use Bitcoin, already operate as their banks (as long as they control their encryption information) and can freely exchange value with anyone they want anywhere. While this is the simplest type of decentralized finance, it may also be the most efficient. Bitcoin users can open "bank accounts" or new wallets in seconds. They can safely lock their wealth in a value that is secured by mathematics from arbitrary volatility, and they can spend that value as much as they want. The question as to whether or not highly advanced, decentralized financial services can transfer to Bitcoin is not a matter of what, but when. Over time, bitcoin sidechains will be able to provide services equivalent to what we're seeing on Ethereum. Today, however because of its complex smart contract features, Ethereum is far better designed to control DeFi services.
However, new projects are already being planned for Bitcoin, including Bitcoin Hivemind. According to the website, Hivemind is a 'Peer-to-Peer Oracle Protocol,' which absorbs accurate information through a blockchain such that users of can make assumptions on marketplaces. DeFi services which are classified as Lending & Borrowing, Derivatives Margin Trading, and Prediction Markets are extremely valuable and efficient.
To sum it up DeFi has reached its early adoption stage and the coming years will tell if it manages to cross the chasm into mainstream adoption.
There is no doubt that a decentralized financial system can benefit a huge portion of the population that currently suffers from high fees, inefficiencies in managing funds, and financial discrimination.
Also read : How does Blockchain Investments Firm offer higher return per fiat currency?