Sony is a popular household name in the entire world; the brand is marking its 75th anniversary this year. We all know Sony Corp. is a Japanese manufacturer who engages in developing, designing, manufacturing and selling electronic equipment, instruments, devices, game consoles that help us make our lives better but do we know how it all started and how big is Sony now? Very few of us are aware of it, and for the rest of the people, here is the answer.
Sony India:
In 1994, Sony Corporation started its business in India when it founded an Indian subsidiary Sony India Pvt. Ltd headquartered in New Delhi. Sony marked its presence across all principal towns and cities through a distribution network of over 10,400 dealers-distributors, 270 exclusive Sony outlets and 30 warehouses. In 2012, Sony Corporation restructured its India business by forming two separate units, one for engaging sales and marketing operations, headquartered in New Delhi and the other for focusing on software and product development, based in Bengaluru. 
Products Manufactured by Sony in India:
LCD Televisions 

Video and Digital Still Cameras

Audio-Video Accessories

Hi-fi Audios and Home Theater Systems

Car Audio and Visual Systems

Game Consoles

Mobile Phones

Recording Media

Energy Devices

Broadcast and Professional products
Establishment: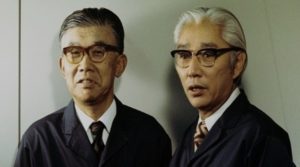 In 1946, Masaru Ibuka started an electronics shop in Shirokiya, Tokyo, with eight employees and supplied electronic goods to the Imperial Japanese Army during World War II. Later on, Ibuka was joined by Akio Morita, an applied sciences instructor, and together they found Tokyo Tsushin Kogyo On 7th May 1946. The company's first consumer product was an electric rice cooker, which was a massive failure, and it is reported that it sold less than 100 units due to undercooking and overcooking issues. The product that helped them become a household name was a Type-G tape recorder, which they launched in the market in 1950; it was the first Japanese designed tape recorder. 
Globalization: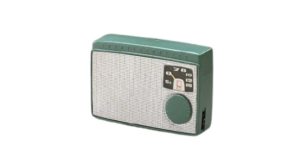 The company occasionally used the acronym 'Totsuko' in Japan to avoid confusion with the railway company Tokyo Kyuko, as both of them used TTK as their initials to make it catchy to the consumers. The company's fortune changed when Morita went to the United States in 1953 and signed the deal with Western Electric. The agreement paves the way to Totsuko's first hugely successful product line: transistor radios.
During his visit, he discovered that Americans had trouble pronouncing the name Totsuko and this is how the name Sony arrived on the board. The first Sony-branded product, the TR-55 transistor radio, appeared in 1955, but the company name did not switch to Sony until January 1958. Sony's pocket radios, particularly TR-63 radio, were a huge success and earned international recognition as a brand.
The Taste of Success & Sony Subsidiaries:
In 1960 the company founded Sony Corporation of America in the United States with headquarters in New York City. In the next few years, Sony successfully invented and shipped products like MD5 – the first all-transistor desktop calculator, the first Trinitron colour television, the first colour video cassette recorder and emerged as an electronics giant of the world. 
In 1979, the Sony Walkman portable tape player hit the streets. However, most of the engineers at Sony were worried about its success as the device could only play and not record, but the Walkman became an international sensation, as Sony sold hundreds of millions of units. 
Sony is known for its innovation. They are always on the radar for acquiring new technology or improving the existing ones. In 1982, Sony signed an agreement with Dutch manufacturer Philips Electronics and created the first compact disc player, and in the later years, they manufactured DVD players; Later on, along with a few other tech companies, Sony invented Floppy Disks and Blu-ray Discs; these newly arrived products gained popularity for Sony in the European and North American markets.
Sony Cameras: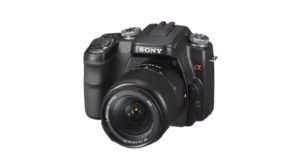 In 1983, Sony released the first camcorder, the Betacam system, for professional use and entered the photography and videography field. Its point-and-shoot models, branded as the Cyber-shot, were introduced in 1996. Later in 2006, Sony entered the market with digital single-lens reflex models branded as Alpha. In 2010, Sony introduced their first mirrorless interchangeable-lens cameras, which were the NEX-3 and the NEX-5. Currently, Sony is the world's third-largest manufacturer of cameras, only behind Canon and Nikon, respectively.
Sony Pictures:
In 1989, Sony purchased the rights of Columbia Pictures, an American film production company, from Cocacola under the name Sony Pictures Entertainment Inc. Sony has since created numerous other film production and distribution units. It expanded its operations on 8th April 2005, when a Sony-led consortium acquired the legendary Hollywood studio Metro-Goldwyn-Mayer in a US$4.8 billion deal. 
Since its formation, Sony Pictures have created popular franchises like The Karate Kid, Spider-Man, Jumanji, Stuart Little and Men in Black. They've also produced one of the best TV series like Breaking Bad and The Good Doctor. Sony Pictures Networks India: A subsidiary of Sony Corporation based in India, owns several television channels with the brand name Sony as the first name of the channel.
Along with several channels, Sony has an entertainment application named SonyLIV, a video-on-demand service, owned by Sony Pictures Networks India. It is available on all platforms like Android, iOS devices, Smart TVs and other devices.
PlayStation – Video Game Console:
Admit it, you are a fan of PlayStations, and the fact is most of us got to know about Sony via the PlayStation consoles. The early 1990s were difficult years for Sony as the Japanese economy entered recession, and Sony declared its first loss of more than $200 million in 1993, but we all know that after every storm comes a rainbow and in 1994, Sony's entertainment division introduced its PlayStation video game console to the Japanese market. As a fifth-generation console, the PlayStation principally competed with the Nintendo 64 and the Sega Saturn. 
The PlayStation signalled Sony's rise to power in the video game industry as it became the first computer entertainment platform to ship over 100 million units in less than a decade, and by 2002 the game unit was contributing more than 10 percent of the company's annual revenue. The PlayStation 2 is still the world's best-selling gaming console by a considerable margin; as of now, it has sold over 163 million units. In 2020, Sony launched the PS5, which again became one of the best-selling consoles of all time. It had the biggest launch of any console till date.
Sony Mobiles:
In 2000, Sony was a marginal player in the mobile phone market with a share of less than 1 percent. Then, in 2001, Sony formed a joint venture with Swedish telecommunications company Ericsson, forming Sony Ericsson Mobile Communications. Initially, it faced challenges and losses, but it gained profit in the next couple of years. Sony Ericsson phones were popular due to top-notch features such as cameras; at that time, it was a rare feature in mobile phones. 
In 2009, Sony Ericsson was the fourth-largest mobile phone manufacturer in the world. After buying 'Ericsson' in 2012 for over US$1 billion, Sony changed its mobile phone manufacturing division to 'Sony Mobile Communications' and started focusing entirely on the smartphone market under the Xperia brand, but still, they are struggling to make a profit due to the immense level of competition in the smartphone market.
Sony Music: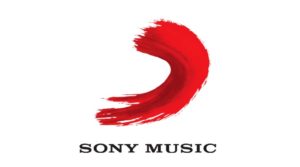 It was initially founded in 1929 as American Record Corporation, and after several acquisitions, Sony Corporation bought the company in 1988, renaming it under its current name in 1991. As of 2020, Sony Music Entertainment is the second largest of the top three record companies, behind Universal Music Group and followed by Warner Music Group.
Did You Know?
Sony had a dress code from 1970 to 1980, and employees used to wear a particular type of uniform while they were in the workplace. The uniforms were designed by the famous tech-fashion designer Issey Miyake. 

Sony is serving all over the world; as of 2019, they have over 114,000 employees. Some occurrences occurred when Sony had to cut off thousands of jobs due to the decline in product sale. For example, in 2008, Sony had reduced its workforce by 8,000 to save about 1.1 billion USD per year.

Sony has acquired about 100 companies as of 2019. And, still, they are purchasing new companies from time to time. Columbia Pictures, Sony Ericsson and Ten Sports were a few of the prominent ones.

Sony Financial Holdings, headquartered in Tokyo, Japan, and owned by Sony Corporation, provides different types of financial services, and it is one of the most profitable companies of Sony Corporation.

Sony was a powerful influence in making Japan one of the mightiest exporters back in 1960, 1970, and 1980. The high-end quality of its products with the notion 'Made in Japan' helped Japan get recognition worldwide.
Sony Valuation & Debt:
According to the recently published financial statements, Sony Corporation has a Current Valuation of USD 141.81 Billion and based on the latest financial disclosure Sony Corporation has a Total Debt of USD 23.32 Billion.
The Future of Sony: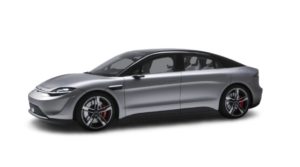 Sony emerged as one of the top electronics giants in the world during the mid-20th century and dominated the electronics industry since its inception in 1960, but started losing its place right throughout the mid to late-2000s. It has endured a declining market share for its many products but increasing profits for others as well. Sony currently dominates in the space of cameras, TVs and gaming consoles. 
Although they are not much famous in the world of smartphones, they're venturing out into the new markets. For example, Sony plans to release a brand new electric car in the market very soon. Furthermore, the PS5 is a shining example of Sony doing things right. The console is in extremely high demand worldwide and can bring in recurring profits for the company. Sony's future will be exhilarating to watch as the company embraces new technologies and brings forth the best that it can offer.