Hewlett Packard, known in the computing world as HP, has always been keen on providing maximum performance at a minimal price. Well, minimal if you consider the value on offer and the competition. When Intel came up with the latest 10th series mobile CPUs, HP jumped on the bandwagon to upgrade its offering in the gaming industry.
While the baseline HP Pavilion Gaming gets a 16-inch model as an update, the flagship Omen series has undergone considerable changes. While the Omen X acts as the top boss in the lineup, I will be exploring the Omen 15 in detail, which I got a chance to review. Here are my thoughts.
First Impressions:
If the Omen had to mean what it is named after, it would be a rather good omen. Not that it doesn't have its share of drawbacks and shortcomings, but more on that later. A glance at the laptop defines its purpose and HP has done a fantastic job keeping it straight, sophisticated, and subtle. The lack of RGB lighting on the exterior gives the laptop an understated look, but probably that's where its stealth factor comes in. Displaying its logo in a shiny diamond background is the only telltale sign of what lies underneath. The new update has made the laptop sleeker and stealthier, making it more powerful and purpose-oriented. 
As I opened the lid, I was greeted by the '015' branding on the keyboard deck. This is the first sign of the laptop being a gaming-oriented machine. Its chassis has a metal finish and a matte black colour. While it does look appealing, it tends to attract a lot of smudges. The shiny logo will immediately start to look worn and used if not taken proper care of. The lid itself is quite flimsy and was unable to hold its position as I moved and jerked the laptop around. Not that it was a pressure test, but HP Omen 15 could use a bit better build quality. 
Another parameter that seems unnecessary is the 180-degree flat hinge. It appears useless as there would be hardly any ardent gamer who would lay the laptop flat on the table to play. Add to that a weight of 2.36 kilos, and you have a good "chunky" laptop at your disposal.
According to HP, the Omen 15 gaming laptop has the smallest footprint in the 15-inch gaming laptop segment. However, it is in no way lightweight and will give you a decent arm workout should you choose to carry it around in a handbag. However, carrying it on your back is relatively easier.
Display
The unit I reviewed displayed all its content on a Full-HD (1920×1080) resolution, with 144Hz refresh rate screen (though it can scale up to 300Hz as per the model) compatible with Nvidia G-Sync. The IPS panel offers 300 nits of brightness, 72 per cent NTSC, and 90 per cent sRGB colour gamut coverage.
While it isn't the best offering for gamers, it is a pretty solid deal for the price tag it commands. Narrow bezels surround the display on three sides, which offers a decently immersive experience. Continuing the "matte finish" theme, the laptop also features a non-reflective display which is great for gaming.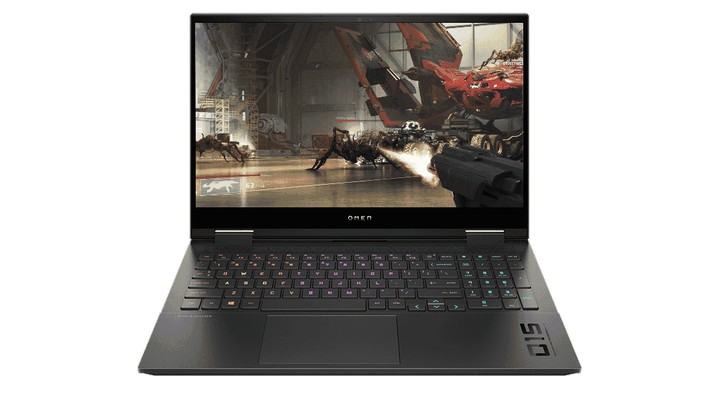 Connectivity and Hardware
HP does not like to comprise on connectivity and it shows. Armed with three USB-A ports, a USB-C port with Thunderbolt 3 support, an HDMI, Mini DisplayPort, and a 3.5mm connector for your headphones or microphone, the laptop can connect to practically anything you throw at it. It also gets an SD card reader, should any content creator or photographer wish to unload the data onto its super-fast 1 TB SSD, more on that later.
The laptop charges via a standard barrel charging pin and can sustain light to medium use for 6-8 hours a day on a full charge. However, for heavy gaming, it is recommended to keep the charger plugged in as AAA games will drain the battery otherwise.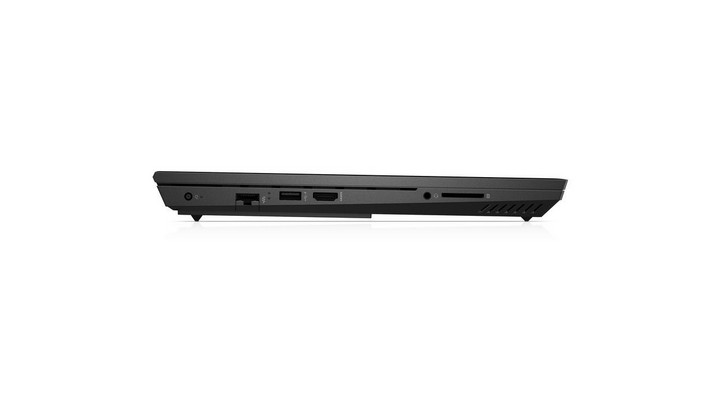 Coming to the keyboard, it is a pleasant sight to look at. With full-sized arrow keys, it took us straight back to the time when I used to play 8-bit games with blocky controls. The keyboard has RGB lighting, though the one present under the keyboard isn't the best of the lot either.
I found it best to use a single light, or switch it off altogether. The keyboard misses out on the Numpad, though it compensates for it with a few handy shortcut keys.
Typing on the keyboard for prolonged periods would have been easier if it wasn't for the laptop's jagged edges, starting digging into the wrists after some time. 
HP has sent me the Omen 15 with a 10-gen Intel Core i7-10750H, 16GB of RAM  and GeForce GTX 1660Ti with 6GB VRAM. Since I had to use the laptop for general office work, it neither took load on itself nor gave me trouble.
For the average office-goer, the laptop will be a boon as it will be lag-free and sustainable for as long as you would like. Ardent gamers, however, will be slightly underwhelmed by the hardware. However, this should be the perfect pick for someone running on a budget.
The heat dissipation was also remarkable, and the laptop managed to stay cool as I enjoyed hours of gameplay! The fan did become slightly noisy and could be heard over the keyboard, but it wasn't too intrusive or distracting. Bang and Olufsen have provided a sound system for the laptop, which sits under a somewhat quirky design on the keyboard's top.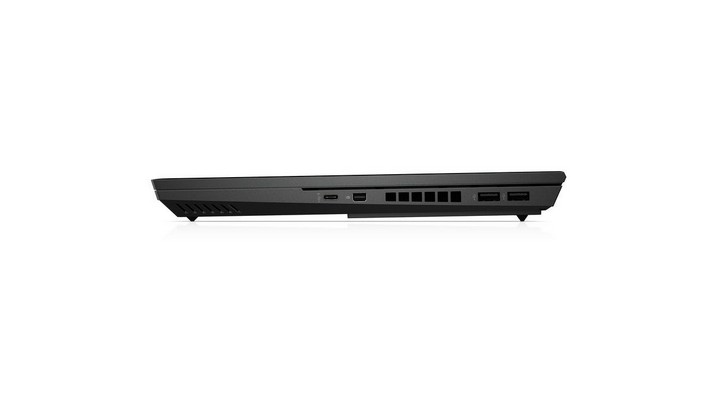 While the sound output is decent, I didn't use the speakers a lot as my headphones were almost always plugged in. Overall, I'd like to say that HP Omen 15 is a compelling package at its price point if you overlook its few drawbacks.
Verdict
Priced well above the Rs 1 lakh mark, the Omen has to be a well-researched and thought out pick for someone looking for a good gaming experience. While it does its job well, its shortcomings might dissuade some buyers who have a higher budget. Nevertheless, it is a value for money machine that'll be capable enough for your productivity and gaming needs.