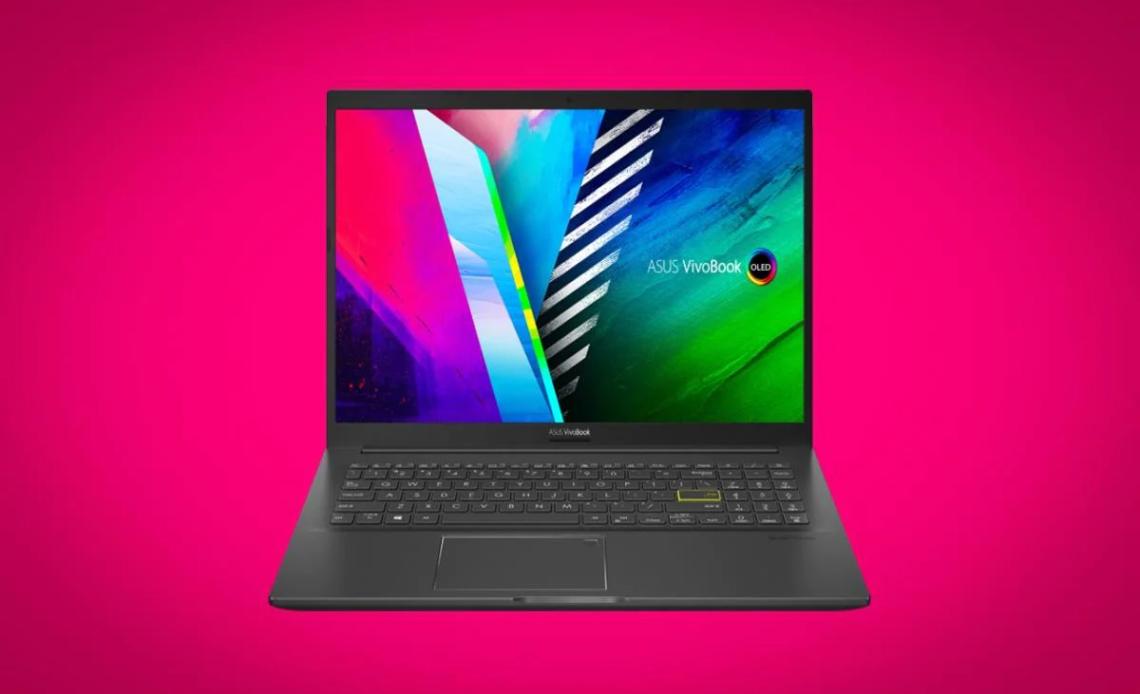 Vivibook series from ASUS has always been a budget-oriented device and something you can look forward to if you are considering buying a mid-range laptop. The price for the VivoBook series starts somewhere at Rs 47,000 and goes all the way up to 80,000. 
The laptop I am currently testing is the Vivobook 15 K513EA, a CORE i5, 11th Gen device. The overall build of this machine is pretty decent. The top has a nice grey fibre finish with a clean ASUS branding on the right-hand side. On one side, you have two USB 3.0 ports and a battery charging indicator, and on the other, you have a proprietary DC port, an HDMI port, another USB 3.0 port, a USB C port just beneath that, a headphone jack, and finally a Micro SD card reader. At the bottom, you'll see four rubber stands to let your laptop breathe easily. On either side, a speaker gives you a loud, clear sound. 
VivoBook 15 comes with Xe graphics, 16GB of RAM, 256GB SSD storage, and 1TB of HDD storage. It has a big 15.6 inch OLED display at an FHD resolution. It has enough RAM to hold multiple chrome tabs at once without giving that irritating lag. It makes for a fantastic laptop for regular office bees and students whose workloads wouldn't stress the machine. 
I like the OLED display of this laptop, which makes the overall experience better and brighter. Even a bad OLED display looks good to an untrained eye, but this one is just plain gorgeous! The maximum brightness at around 404 nits gives a practical outdoor experience. 
The charging for VivoBook 15 goes from 0 to 100 in about 45 minutes and lasts for almost a full day when used rigorously. I have tried playing a few games on this machine and it ran quite smoothly until the machine started to overheat. Overall, it is compatible with low-res gaming but definitely wouldn't make up for a proper gaming laptop, which is fine for a mid-range laptop. 
I have the Intel Core i5 + 16 GB RAM + 256 GB SSD + 1 TB HDD model that goes for Rs 68,990, and my final verdict is that I found the machine easy to use for everyday use.