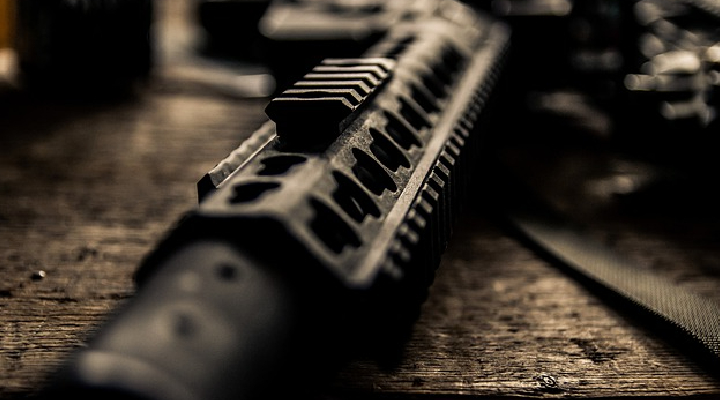 Many of you have remembered the movie – Sarfarosh. A line comes there regarding AK-47 that even if someone keeps it underground for years, it will fire smoothly once taken out. The AK-47 gun always made news whenever there was some sort of serious assault going on. Our Indian army, too, used this in their combat operations. But, this time, the Indian army will get an upgraded assault rifle – AK-203. India has decided to buy 70,000 of these rifles from Russia in a recent defence procurement deal. Let's get more ideas on this new assault gun through this Exhibit blog.
About AK-203
The recent Indian army requirement will help to replace the existing Indian Small Arms System (INSAS) 5.56mm × 45mm assault rifle. If one properly observes this weapon, this gun has 30 rounds in a magazine. Without a magazine, the weight of this gun is somewhere around 3.8 kg, and the firing range of AK-203 is 800 m. The best part of this weapon system is that it is 100% accurate and highly reliable. Hence, such guns will help the Indian army to strengthen their deterrence, apart from Carbine and Tavor guns.  
India-Russia Deal
The current deal is a part of the project to build almost six lacs AK-203 rifles in India. This joint venture production is among Ordnance Factory Board, Kalashnikov Concern, and Rosoboronexport. The proposed deal also talks about 100% localized sourcing of materials during production. Russia is one of the biggest defence partners when it comes to getting defence technology products from India. India has been developing BrahMos missiles in collaboration with Russia. The current import of these guns will happen within three months after the payment of this deal gets completed. 
Roadblock in the Deal & its Resolution
This defence deal of indigenous production hit a roadblock when OFB quoted a higher price than importing them to India. What happened was that OFB stated that it would take extra hours to build such ammunition if the transfer of technology takes time or gets delayed. Earlier, it was a bit of a perplexing situation, but once OFB came out with the reason, the Defence Ministry set up the committee to work on its amicable resolution. After the solution came out, the Russian President's visit in late 2020 was the final nail to this procurement process.
Final Remarks
AK-203 ammunition will prove to be a boon for sure for the Indian army. Considering the deal and observing it showcases how the Indian contingent has worked on ensuring that indigenous production will help them lower the procurement price. Exhibit has covered more articles on defence technology that you can check by clicking on this link.