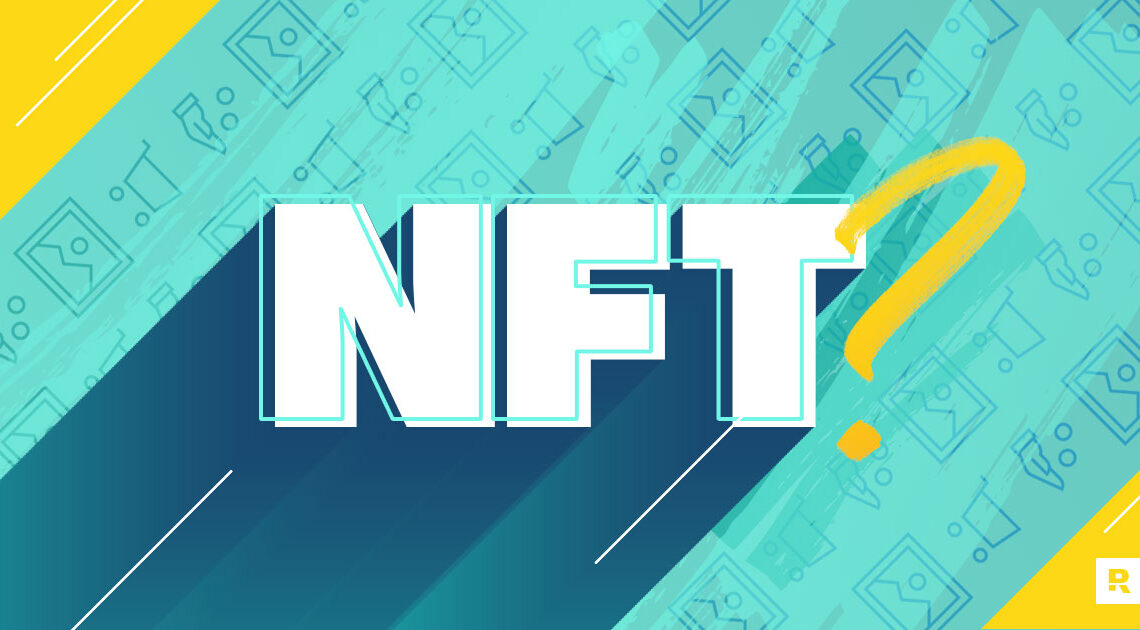 NFT is over the moon, but ironically no one really knows what it is and why it is creating hype all over the globe! The artwork that brought NFT term in most households of the world was Beeple's Everydays: The First 5000 Days, sold in an auction for $69,346,250 (38,525 ETH).
The viral news created a curiosity between people, but it didn't create much hype on Indian soil until Bollywood Superstar Amitabh Bachchan's NFT collections, which includes his father's famous poem 'Madhushala', autographed vintage posters of himself, and his other works sold for a whopping $9,66,000.
Later on, Yuvraj Singh came in and hit the NFT ball out of the world by sending his NFT bat into space, which became the first-ever minted NFT ever to be sent in orbit. And this is when some intellectual people started searching for what is NFT and diving deep into the ocean of serendipity.
What is NFT?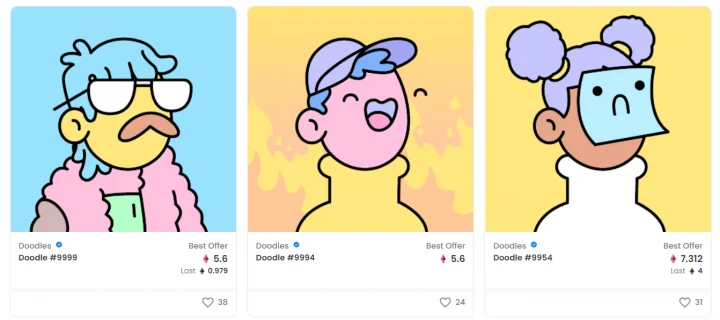 Until now, most people know NFT stands for Non-Fungible Tokens, and they can be traded or exchanged but only with an equivalent item. I'll put it in an example to make it more clear to you, suppose you have digitally owned Nike Shoes, valued at ₹23k, then you can exchange them with another digital item priced at ₹23k.
Whereas fungible tokens such as Bitcoins are more like physical money, and they can be traded or exchanged. You can exchange the Bitcoin with one for another, but you can't do the same with NFTs as they're cryptographic assets on a blockchain with unique identification codes that distinguish them from each other.
In the last few months, NFT has dominated the investment sector and occupied massive space in the digital market space. The artforms that sold for millions of dollars played a remarkable role in the growth of NFTs, and it aided the marketplace to become a multi-billion-dollar industry in a short span.
In 2020, the NFT marketplace was in the initial stage, and the total investment was about $100 million, but it boomed like a missile in 2021 and reached the mark of $20 billion. Thanks to the brands like Nike, Adidas and Gucci, who invested heavily in the NFTs (in the name of limited editions) to open up new revenue streams.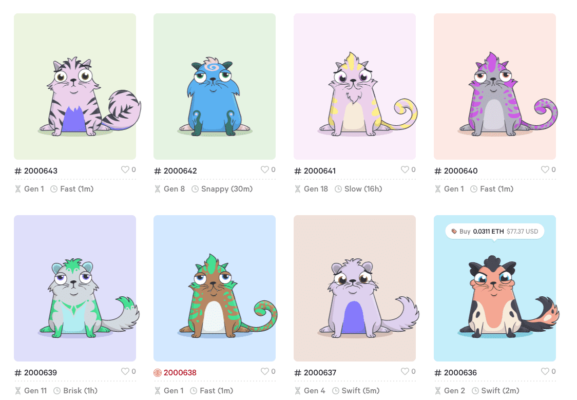 NFT platforms are a kind of jackpot for artists who are associated with graphics, music, and programmable art forms. When you create an NFT, you get an option to tag it with a specific value, and it can be anything at the initial stage. A number of artists are earning millions due to NFT platforms, all thanks to the hype.
Suppose an artist tags an NFT at 0.1 Ether, but later on, when people start taking an interest in it, or it gets viral, the value of NFT can reach any number, and this is how the owner of NFT will earn. It's simple like an IPL auction – if the player performs well in a couple of seasons, every franchise will try to get him in their team in the next auction. In simple words, yes, NFTs are definitely worth an investment.
Let's Talk Business: How to Create NFTs in India?
NFTs are focused on specific sectors like digital artworks, images, audios, videos, and even tweets. So far, they can be bought only with cryptocurrencies, and that's the reason people who have already invested tons of money in cryptocurrencies are the people who are incredibly excited to buy them. NFTs are worth an investment, but they have a slight risk involved. Get in at your peril, but never test the depth of a river with both feet.
Here are a few provisions and steps you're going to need before creating NFTs.
We can create and sell NFTs on many platforms, but we recommend OpenSea and Rarible, especially when you're a newbie to the world of NFTs, as these two are the most popular platforms for NFT trading. When we tried our hands at NFT, we went with Rarible as we got to know that they're offering to sell/list NFTs without any gas fee, which no one else is willing to offer. Let's get to the steps quickly before someone else uploads and sells their selfies as NFT.
Step 1:
Search "Install MetaMask" on Google and click on the first link, which will lead you to the MetaMask homepage. Then, click on the download option, install MetaMask on your browser and add it as an extension.
Step 2:
Then, visit Rarible.com and sign in with MetaMask. The page will lead you to the new window. Now, click on the Get Started option, and if you already have a wallet, then click on import wallet; otherwise, go for, create a wallet.
Step 3:
Next up, read the policy text, click on the I agree option, set a password, and click on create. Hit the next button, watch the video and click on the blurry text. Yes, it is your secret recovery phrase.
Note: Write down the secret phrase on paper and keep it safe somewhere. Never share this secret phrase with anyone.
Step 4:
Later, click on the next option. You'll see something like this. Now, select the secret phrase words in order and click on it till you finish the task and then hit confirm, followed by all done.
Step 5:
Hit next, and then connect. Now go back to the rarible site and sign in with MetaMask. Click on create, and the page will lead you to choose the blockchain option, where you'll see three options – Ethereum, Flow and Tezos.
Step 6:
Click on Ethereum and then choose to create a wallet. Then, choose single or multiple as per your choice. If you've created something very unique, then go for a single otherwise, go for multiple to sell one collectible multiple times.
Step 7:
The page will lead you to create a collectible on Ethereum. Upload your preferred file by choosing the file. Next up, set a price or select open for bids. Then, turn on the option of unlock once purchased and enter your secret phrase.
Step 8:
Turn on the free minting option to avoid gas fees and a name along with a description of your NFT. Also, enter the percentage of royalties, number of copies and click on create item option. 
Step 9:
A number of small windows will appear on the right side of the screen; scroll them down and click on the SIGN option every time it appears there. Congrats, you've successfully created your first NFT. 
Step 10:
Lastly, check your NFT by clicking on the "my profile" option. You'll find it on the same line where the create option can be seen. Refresh the page and click on the owned option to see your first NFT. 
That's it! Now, you can share the on sale NFT with anyone by clicking on the share option. 
Happy Creating!