I get it, the latest iPhone 14 pro models are worth an upgrade! The new notch is definitely something I would like to flaunt on people but it comes with a hefty price tag. Let's keep the pro models on the side, the standard iPhone 14 will also run up a high price for you as upgrades are not cheap. Knowing that the newer iPhones and flagship Android devices come with that price tag, one could simply choose to hold back on their device for another year or two. Annual mobile device upgrades are not a strict requirement unless you're a tech junkie. So, for people who are looking to preserve their phones for a longer period of time, here are some tips and tricks: 
Remove unrequired apps and photos
After using a mobile device for an extended period of time, users start complaining about lags and stutters. In the majority of cases, this happens due to the storage and RAm capabilities of the device getting maxed out. An average user might not check if their storage is running out which results in the phone becoming less responsive and slow. This could force the user to consider an upgrade as opposed to clearing out the storage.  Please make sure that any unnecessary apps, photos, texts and documents are removed from the device. 
 Does your laptop keep running day in and out for months? Probably not. People do not keep their laptops running 24/7 but show no mercy to their mobile phones. Readers should know that your mobile phone is similar to a computer in multiple ways, this means that it does require to shut down and take a breather now and then. Allowing your phone to shut down for a few minutes every week will allow it to run more efficiently and extends its life. 
Why spend a huge amount of money to upgrade your device if you can spend marginally less and fix your battery? Mobile phone batteries come with a certain number of charge cycles. As the number of these charge cycles keeps increasing, the battery becomes less efficient. Swapping your battery every two years helps in retaining the longevity of the device. Many phone insurance plans usually cover battery swap prices. Whereas, iPhone users can get battery swaps done through Apple's official service providers making it a stress-free experience.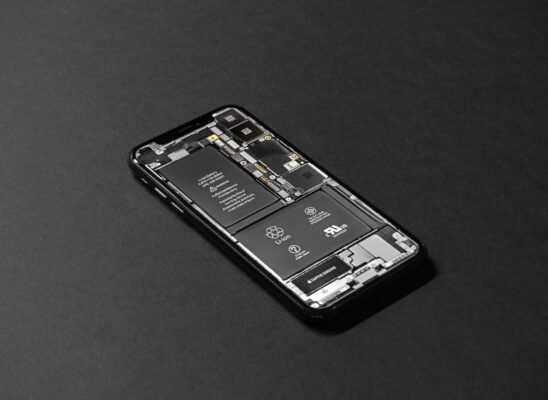 One of the most vulnerable yet the most important component of your mobile device is its screen. Screen cracks are a common thing for phones to go through yet it doesn't make it any less painful. Users should make sure that their mobile screens are protected with the help of a tempered screen protector. While tempered glass does not entirely ensure that your phone screen will survive a big drop, it sure brings in added protection. Other things to consider to maintain your device for a long time are investing in a sturdy phone case, cleaning your ports, and keeping the best charging practices.