Working on your startup? Then you must have come across the name "YourStory", a digital media platform dedicated to startups and entrepreneurs. Shradha Sharma founded YourStory in 2008, and since then, it has been empowering India's startup ecosystem via entrepreneurship-related stories, resources, news, and research reports. 
Early Days of YourStory
When Startup culture was taking baby steps in India, Shradha Sharma decided to start her startup to be the voice of the voiceless and narrate stories that mainstream media didn't care to be bothered with. Before venturing into the startup, Shradha served as a Brand Advisor at The Times of India and was an Assistant Vice President at CNBC TV18.
The early days of YourStory were challenging but also exciting. At the time of its inception, only a few media outlets in India focused on entrepreneurship and startups. The idea of starting a platform to showcase the stories of entrepreneurs was unique and innovative. However, the lack of awareness about the startup ecosystem initially made it difficult for YourStory to gain traction.
Shradha started by writing and publishing stories of entrepreneurs on her personal blog. She quickly realised the potential of her idea and decided to launch YourStory as a separate platform. Initially, YourStory faced many challenges as the platform began with a small team of four people, including Shradha, and operated from a small office in Bengaluru.
The Taste of Success
Despite all the challenges, within a couple of years, YourStory started gaining traction. The platform's unique approach of focusing on the personal stories of entrepreneurs struck a chord with the Indian audience, and it became a go-to platform for aspiring entrepreneurs to learn from the experiences of successful founders.
The platform has expanded to cover a wide range of topics, including technology, finance, marketing, and more. Over the years, YourStory has expanded its presence outside India, covering the startup culture in Southeast Asia and the Middle East. Today, YourStory is a leading media platform that continues to inspire and encourage the growth of the startup ecosystem in India and beyond.
How YourStory plays a role in the startup ecosystem?
In recent years, the Indian startup ecosystem has seen tremendous growth, with a growing number of startups emerging in various sectors, from technology to healthcare, education to e-commerce. When everyone was working on their startups, YourStory decided to grab the hype by playing a crucial role in shaping the narrative around startups and entrepreneurship in the country. How they did it, let's have a look.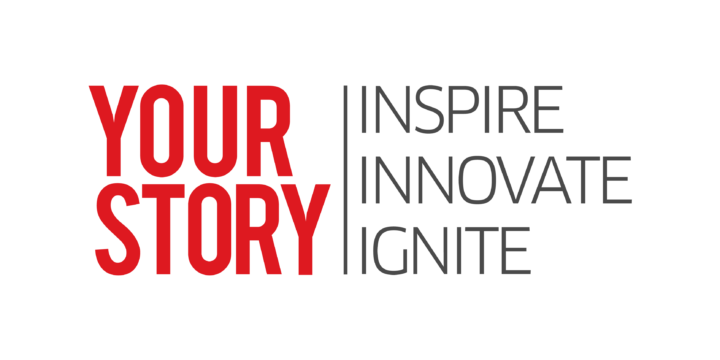 By showcasing the diversity of startups
One of the critical strengths of YourStory is its ability to showcase the diversity of startups in India. From tech startups to social enterprises, YourStory covers many startups and entrepreneurs, providing a platform for them to share their stories, challenges, and successes. This is important because it helps to break the stereotype that startups are only about technology or that entrepreneurship is only for a select few. By showcasing the diversity of startups, YourStory helps to inspire and encourage more people to start their businesses, regardless of their background or industry.
Highlighting emerging trends and technologies
YourStory is also known for its coverage of emerging trends and technologies in the startup space. From fintech to artificial intelligence, YourStory provides valuable insights and analysis on the latest developments in the industry. This helps startups and entrepreneurs stay up-to-date on the latest trends and technologies and identify new opportunities for growth and innovation.
Providing a platform for networking and collaboration
YourStory also provides a platform for networking and collaboration among startups and entrepreneurs. Through its events, conferences, and online community, YourStory brings together entrepreneurs, investors, and other stakeholders in the startup ecosystem. This helps to foster collaboration and knowledge-sharing and to create a supportive environment for startups to grow and thrive.
Building brand awareness and credibility for startups
Getting media coverage is crucial for building brand awareness and credibility for startups. YourStory has become a platform for startups to showcase their products, services, and achievements. This not only helps startups gain visibility among potential customers and investors, but it also helps to establish credibility and legitimacy for their businesses.
Shaping the narrative around startups and entrepreneurship
YourStory plays a crucial role in shaping the narrative around startups and entrepreneurship in India. By providing a platform for entrepreneurs and startups to share their stories and experiences, YourStory helps to break down the myth that entrepreneurship is easy or that success is guaranteed. This is important because it helps to create a more realistic and nuanced understanding of what it takes to start and run a successful business.
Languages Used in YourStory
YourStory publishes articles in multiple languages to cater to its diverse readership. The primary language used on the website is English, and the majority of its articles are written in English. However, the platform also publishes content in several Indian languages, including Hindi, Tamil, Telugu, Kannada, and Malayalam, which helps them reach a wider audience.
The platform has a separate section for articles written in Indian languages, and readers can easily switch between English and other languages using the language selector at the top of the website. Articles in Indian languages cover various topics, including startup stories, technology news, and opinion pieces.
Reader Base
YourStory has a significant readership base in India and abroad. YourStory receives over 10 million visits per month, with a significant portion of its traffic coming from India. The platform has a strong presence on social media platforms such as Facebook, Instagram, Twitter, and LinkedIn, where it shares its articles and engages with its readers.
YourStory's readership is diverse and includes entrepreneurs, investors, tech enthusiasts, and anyone interested in the startup ecosystem. The platform's coverage of a range of topics related to entrepreneurship and innovation attracts a wide audience, from aspiring entrepreneurs to established business leaders. Its focus on Indian startups and entrepreneurs has also helped it build a loyal readership among the Indian diaspora living abroad.
Valuation
YourStory generates revenue through advertising, sponsored content, and events. With its significant impact on the Indian startup ecosystem, YourStory has become an attractive investment opportunity for many investors. Currently, the company is valued at over $50 million.