What a time to be alive, isn't it? Remember the time when you were slacking close to 10 hours a day and sometimes even working on the weekends without a day off. You were sick of it. And you were desperate enough for that much-needed break. Well, here's your chance. We found out a few apps that might keep you occupied in this lockdown period. Assuming that you start your day by doing some chores in the morning like you usually would on a regular working day and then head straight to work. Things are a bit different unless you're one from the 'heroes' category. Thank you for your never-ending patience and support! Coming back, the next step would be for us individuals is most likely an option to work from home.
ZOOM Cloud Meetings
Now, working from home can be fun for some and boring for others. Of course, let's be honest here, some meetings are boring. You have no idea why you are a part of it. Until the Boss finally asks you for your precious opinion. Well, this app is going to help your Boss out. While you're at home in your comfort zone, he can schedule a meeting with you and your 100 other colleagues. You just need a computer or a laptop or a smartphone and a decent internet connection for you to join in the meeting. But hold it, if you are thinking where am I gaining at this. Well, you are. You can show your clients your presentations and crack that deal which you have been dying to crack. All this by you sharing your screen with the respective members on the call. So much better than those darkroom PowerPoint presentations, where some are found napping. It is a decent app to catch up with your colleagues too.
Houseparty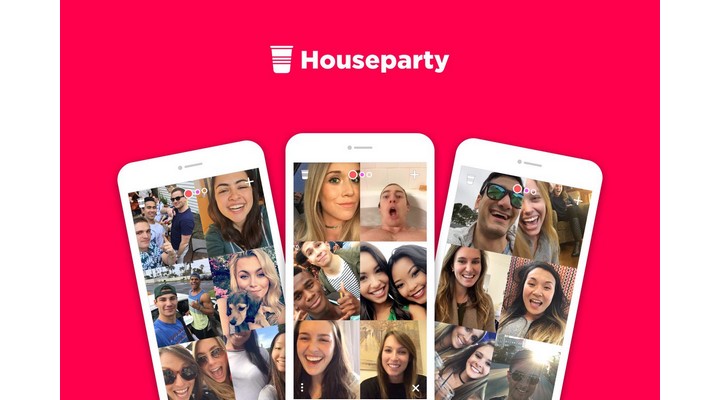 Wait a moment. Let me proceed ahead with caution. Houseparty was in the news for all the right reasons, until people claimed that their accounts were hacked. Relax! That was a smear campaign started by somebody. Houseparty will be awarding you 1 million dollars (₹7.6 crores) if you manage to prove that somebody was spreading these rumours. Anyway, you are better off enjoying your quarantine period by spending quality time with your family members at home and for someone not that lucky they can do so by playing different games on this app while they are video chatting. Talk to mutual friends and still stay in touch with everyone. The application is really smart, it will alert your friends whenever you are back online on the app. You can even join them, drop a face mail if they have missed a call or just get in touch with them whenever they are back online. You can have a private party of your own too, by locking the rooms in which you and your friends are. Quite cool. A genius idea that was based on a simple concept. Talk to each other while you are playing with each other. Well, the application has gone viral ever since lockdown came into force. Maybe you too should jump on the Houseparty bandwagon and let yourself loose. Sounds fun? It is!
Bumble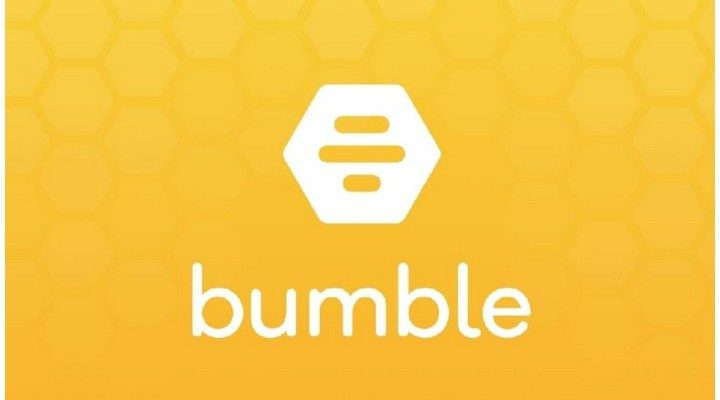 This is no joke, virtual dating is a thing, you guys. If you have been sitting on the fence with dating apps. Now is the time to try them out. Many bored people are going to get on the app looking to have a decent conversation with people who share the same interests. So I popped up to look out for people who were exactly doing the same thing. What do you do when you're in a lockdown situation? Chat up with strangers, and possibly get to know them better before actually meeting them once the quarantine period ends. And the app that I enjoyed using was Bumble. To start with, Bumble has three options for you to choose from. Whether you want to find dates, or friends to hang out with or expand your business network with like-minded individuals. It is truly your choice. Not that you only have to go looking for dates, there are interesting people out there who you can interact with. Every single person out there is in isolation and there's no harm in trying your luck with someone special. You never know, the person you meet during your quarantine period might be the one who you could be spending your future with. You never know.
AmpMe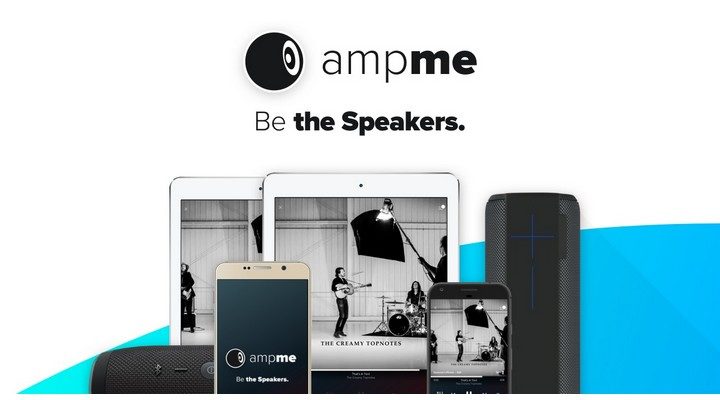 Once you're done looking out for your future significant others, you might want to try this fun app too. It's for being a bit romantic when you're alone. No, not what you are thinking. I have no business looking for other things on this app but this one special feature I like to use. Suppose you have a special friend that stays away who has a similar taste in music. You both cannot listen to the same music together at the same time because we're all isolating in our own houses. We expect you both too. Well, nobody is stopping you to do the same thing virtually. Yes, you and your special friend can play songs from YouTube, Spotify, and your Music library for free. All of that at the same time. Syncing the audio on both your smartphones. Again, all you both need is a fast internet connection and a good choice of songs. And, of course, you can restrict others from joining your private listening session. Apart from that, it gives you an option to chat while you are enjoying your playlist on YouTube or Spotify or your Music Library. It is a sweet way of enjoying the songs together. Or if you want to create a listening session for your whole group then you can ask other friends to join in. Try it out, you might want to ask your Bumble date to join you there. See, I gave you an idea already to do a fun virtual activity together. 
Starmaker
Are you tired of playing Ludo, COD, PUBG and what not? You might want to relax your fingers then. This one will rather test your vocal skills. Ever played an online karaoke game? No? It's pretty simple. Ask all your friends to sing a chorus of their favourite songs and share them on the group. A fun way of keeping your friends and yourself entertained, no? Well, the Starmaker app does act like a karaoke machine. All you have to do is search for your favourite song and play it. The app will automatically collect lyrics and flash it for you as the regular karaoke machines would do. However, I found its instrumentals to be not as accurate but enough for one to have an enjoyable karaoke session with. And when you are done recording your first single, you will be given points and scores, which to be honest, I had no interest in tracking. All I wanted to do was record the single and share it with my friends. Also, they had a good laugh about it. Go on, try it out. 
Countries are getting lockdown for days and some for months. It is quite a serious situation out there. If you happen to read this, I am sure you come in the privileged lot. Well, hear me out on this. It is our responsibility to win over this situation. How are we going to do that? By staying home, following basic hygiene and keeping yourself fit. When all of this is over, you will come out of this as a more mature person who has seen through a tough period. For now, enjoy these random apps. You might thank yourself later for doing so. Stay safe, everyone!