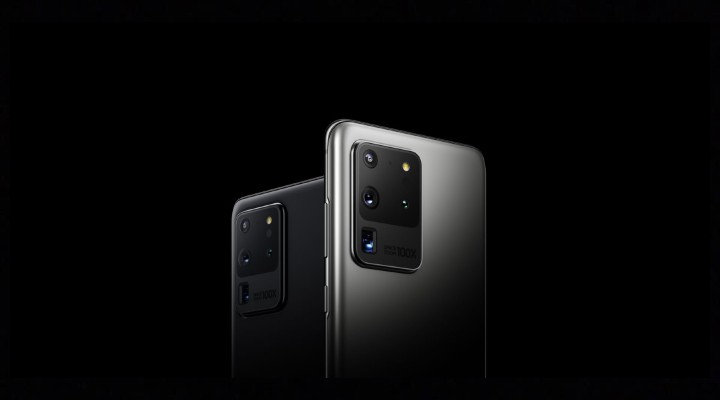 With all the outrage against Chinese manufactured phones, the market is ready to welcome phones with other countries of origin. When the market was dominated by Chinese phones in low, mid and high range sections – it was increasingly difficult for other brands to compete.
Let see how the Korean brand has delivered its proposition to change Indian mentality of – Cheap and Best. 
Albeit, not as impressive as its variant Galaxy S20 Ultra – this phone is powerful with ergonomic and attractive design. With the introduction of new features like 5G and 120Hz display this phone is something that looks promising.
Quick Facts with Pros & Cons and General Opinion
Pros
Fantastic display

 Strong camera performance

 Lots of power and 5G-ready
Cons
 Price on the higher side and have good alternatives.

Does not support all 5G networks
Marketed as a 5G phone, it is cheaper than  Galaxy S20 Ultra. With a sleek 6.2-inch screen and fast 120Hz refresh rate, 5G download speeds , high-spec 108 MP camera, and a big battery to boot, this phone has a novelty element in the features. 
Chipset
This phone is equipped with a powerful new chipset, Qualcomm Snapdragon 865 or Exynos 990 (based on your country) as well as either 8GB or 12GB of RAM, depending on whether you buy the 4G or 5G phone. If you're in the US you'll get Qualcomm's top-end Snapdragon 865 chipset, while the rest of the world gets Exynos 990. As for India, the Exynos 990-powered S20, is powerful enough to do everything whether that's playing games or loading apps quickly.
When compared with S10, this newly launched handset has a multi core score of 2699 while the S10 5G from 2019, returned an average result of 2197, and the OnePlus 7T Pro, scored 2584. These scores won't mean a lot for the average user, but it's a positive result for the Galaxy S20.
The 5G variant comes with 12GB of RAM while the 4G version has 8GB of RAM. The Galaxy S20 is running Android 10, the latest and greatest version of Google's operating system. Samsung's indigenous One UI looks different to the software you may have used on other Android phones that aren't made by Samsung, but the design is attractive and it's easy to use.
Camera
Let's talk about the camera. Perhaps one of the USPs of the phone is the camera. With an embedded triple camera on the rear the picture and video quality have been improved (including increased pixel sizes to improve night time photography by allowing more light in), and there are also a few software tweaks to improve the overall experience.
A major upgrade from the predecessor Galaxy S10, the telephoto lens allows you to shoot high quality 3x optical zoom or 30x digital zoom. The 12 MP main camera has an f/1.8 aperture. 
However, there is an increase in the size of individual pixels here, from 1.4 microns to 1.8 microns. There's also a new 64MP telephoto camera, which is a huge upgrade over last year's 12MP telephoto camera. 
Battery life
Being a 5G supported device, Samsung  Galaxy S20's battery consumption is humongous. Hence, Samsung has equipped the Galaxy S20 with a 4,000mAh power pack, a notable increase over the 3,400mAh capacity on the S10. Galaxy S20 has a solid battery life that will easily see you through a full day of typical use. However, when the phone was used with a high brightness and the 120Hz refresh rate turned on.
With fast charging from 0-100% in less than an hour, using the optimum display should not be looked down upon provided you are using a high end phone. While the 15W wireless charging is not as fast as the wired variety it's always a useful option to have.
Final Words
With new improved battery life, chipset and camera this phone is a near perfect phone as suggested in the title. You can buy this phone if you want to be futureproofed in terms of connectivity. It's not something that's essential for most users right now, but it's something you're likely to appreciate as 5G networks become more ubiquitous.