OnePlus launched the OnePlus 9R on 23rd March with their very own Oxygen OS, which is one of the most fluid and clean versions of Android skins available, and there are lots within it to look into and customise. OnePlus is also trying really hard in India after becoming the most popular premium brand in the country and the launch of India only features was one of these steps. If you've recently purchased OnePlus 9R, here are some valuable tips that will make your premium phone experience effortless and easier.
Customize your fingerprint animation:
People usually get bored with the same blue-coloured fingerprint animation, but now they don't have to stick with just one fingerprint animation. OnePlus seized their problem and has added several fingerprint animations that let users unlock their handset in style.
You can now customize the traditional fingerprint animation that comes when you unlock the phone using the in-display fingerprint scanner. To do that, open Settings > Security & Lock Screen > Fingerprint Unlock. Here, you'll see a Fingerprint Animation Effect in the fingerprint unlock option, such as ripple, stripe, and more. Choose the fingerprint animation option you want and lock your phone to unlock it with the new fingerprint.
Use photos as your Always on Display: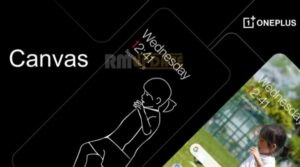 A maximum number of smartphones with the Always-on display feature show a black screen along with time, date and battery percentage. Moreover, it looks decent, but having a canvassed photo of yourself or your loved ones on the Always-on display has its pleasure. The OxygenOS 11 update brings this beta feature called Canvas which turns a person's photo into your Always-on ambient display.
Once you lock your phone, a person's face becomes a white outline on a black background. If you want to add such canvas on your OnePlus 9R, then Open Settings > Customisation > Wallpapers and select Canvas. Then choose a photo you want to see on your AOD, and the phone will activate the Canvas.
Work-Life Balance:
OnePlus 9R features a new notification prioritisation feature to help users achieve Work-Life Balance, which is quite innovative. The feature allows users and helps them prioritise notifications and assign time and allocate time wisely. One of the best features launched by OnePlus will help users achieve work-life balance while working from home during the Covid-19 pandemic.
The new Work-Life Balance feature by OnePlus takes a more condensed approach; by applying this feature, you can use the same phone differently, with different apps, mute notifications from certain apps, during the set work hours and free time. To activate, head to the quick toggle/settings panel and tap on Work mode or Life mode, and it'll show you a list of all your installed apps, select the preferred apps and activate the feature.
Double-tap to lock:
Android phones will instantly lock themselves once you stop the screen activity or turn the screen off with the power button, but a little problem arises when you have a giant phone, as you have to move your thumb and sometimes it makes you think, what if I have an option to lock the phone with other more straightforward options.
OnePlus has all ears to resolve your question, and with the OnePlus 9R, now you can lock your phone with just a double-tap on the empty space. To activate this feature, head to Home Settings > Double tap to lock, toggle the switch to the on position, then go back to your home screen again. Now, whenever you double-tap on your home screen, your phone will lock itself.
Bedtime Mode to slow wireless charging:
Living in a modern world and busy times, most of us will forget to charge our device during the daytime and put the phone on charge during bedtime. Also, most of us prefer to chat or watch movies by plugging in the phone to charge during the night hours and fall asleep; this raises concern over battery optimization and overcharging the device. 
However, now we have a solution as OnePlus has launched the first wireless charger, and it's a beauty. So, If you're using one of OnePlus' fast wireless charging stands with your OnePlus 9R, you can enable bedtime charging mode. The feature switches the whirring fan off and charges the phone more slowly at specific times, taking away the wireless charger's bothersome fan noise. To activate the same, go to Settings > Battery > Bedtime Mode > Tap next to schedule to turn on the Bedtime Mode and schedule the time; that's it.
Direct WiFi tethering:
Back in 2014, if somebody has asked you, is it possible to connect to a WiFi network and share that WiFi connection via a mobile hotspot simultaneously? You would have answered a straight no, but now with OnePlus, it is possible.
Sharing a connection this way is called Direct WiFi tethering, where you just have to connect your phone with WiFi and then you can share the same network to any other device by turning on a mobile hotspot. The feature is useful when you don't want to share your home-based WiFi password with others, and it also sounds cool to activate WiFi and hotspot at the same time.
Horizon Lighting or Edge Lighting:
A direct notification and a blinking light notification are ice age features. OnePlus has introduced something unique with Horizon Light notifications. The horizon lighting feature lights up the edges of the screen via a flashing light when you receive an alert or a message instead of sending you a push notification.
A practical and helpful feature replaces the LED for notifications, an element that often does not find space in the most recently launched devices. If you want to enable horizon light for notification on your OnePlus 9R, then head to Settings > Display, turn on the Ambient Display and scroll down to tap on Horizon Light. Select one of the lighting effects out of four available options as per your choice and save it to apply the feature.