If you're in the market to buy a smartwatch in the 5K price range then you've got a number of options to choose from. But if that watch comes from the OnePlus brand then it is the cherry on top! The company has now managed to build a strong sub-brand with its Nord line of products and the OnePlus Nord Watch definitely delivers when it comes to functionality and usability. But does this watch stand out from all the others in the saturated budget smartwatch segment? Almost! 
Design 
The OnePlus Nord Watch comes in a rectangular form factor with curved corners as opposed to the OnePlus watch with its circular dial. The watch comes with a vibrant AMOLED display which is the first standout feature of this device. The display produces punchy colors in a 1.78-inch size at a 60Hz refresh rate that makes it a treat to the eyes. As one would expect, the device also comes with a button placed at the side that can be used to navigate through the watch. The button is also capable of rotating but it doesn't do anything on the functional side. It makes me wonder why OnePlus decided to add a rotating button as opposed to a fixed one. Anyways, the body of the watch is made of a combination of zinc alloy and plastic which surely comes off as premium. I was handed the 'Deep Blue' color of the watch which looks pretty, to say the least, and also attracts eyeballs. The strap of this watch is easily detachable which makes it easier for users to swap it out but the one provided by OnePlus is surely good. 
Performance 
If you're the kinda user who likes to install third-party apps on your smartwatch then this one is not for you. The OnePlus Nord Watch runs on a Real-Time operating system which prevents third-party apps to be installed. The performance aspect is where this smart device takes a back seat as it misses out on a few features that its competitors flaunt. It does not have Bluetooth calling and an always-on display which are some of the most prominent features for people looking for a smartwatch. I am not fond of watches but was wearing this one during my extensive testing and showed it around to my pals. Most of them were surprised about the fact that it does not come with a Bluetooth calling feature.  Additionally, it also does not come with built-in GPS so your outdoor workouts cannot be tracked with this watch.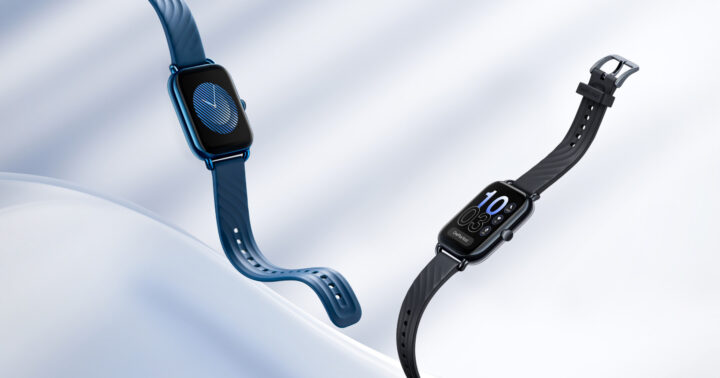 Keeping the gripes aside, the Nord watch does have a beautiful interface with 100+ customizable watch faces. While it misses out on an always-on display, the rise-to-wake feature works reasonably fine. There are also over 105 sports modes built-in the device that is surprisingly accurate in tracking. The built=in sensors to track sleep, steps, stress, and Sp02 work seamlessly. The addition of women's health tracking is also something OnePlus deserves a point for. 
The OnePlus Nord watch deserves applause for its battery prowess. It features a 230mAh battery that can keep the device juiced up for 10 days. In my testing of the device, it was certainly powered up over 10 days on moderate usage. The N-Health app designed to work with the Nord watch also works perfectly with little to no issues. 
Verdict 
While missing out on key features like Bluetooth calling and always-on display, the OnePlus Nord watch makes up for it with its powerful battery backup. It is a good purchase for people with tight budgets as it certainly does not come off as cheap looking. It is heavy on features while light on the pocket making it an overall performer as your next smartwatch.