The Pixel 'a series is one of Google's most loved products. The last Pixel 'a series from Google in India was the Pixel 4a, a good value proposition back then. Thanks to our overall population, India is one of the world's largest smartphone markets. Companies value this market to a point where midrange smartphone categories introduce flagship-level features and more. Google takes a safe calculated approach with their latest Pixel 6a, hardware that has stood the test of time paired with the newest Tensor processor optimised for the phone and the latest Android software. Our test results are a mix of impressive and unimpressive opinions. 
Cut to curve 
The Pixel 6a is unmistakably a Pixel, thanks to similar design choices as the elder siblings Pixel 6 and 6 Pro. The front is protected with a tried and tested Gorilla Glass 3 coupled with matte finish metal edges, while the back of the phone is good quality multi-tone plastic. The camera bump is less pronounced thanks to older sensors used on earlier Pixels. Thanks to the clever choice of materials, with a comparatively mid-size 6.1-inch FHD+ 60Hz OLED display, this phone can be wielded in one hand with ease. Don't let the images fool you. This may look like a rectangle but holding the phone reveals neat curves around the edges, making it pleasing. 
Heart of the matter 
With the elimination of the 3.5mm headphone jack, the new Pixel 6a brings better SOC in the form of a 5nm Tensor chip. Consider this to be equivalent to Snapdragon 860, if not better. The processor performs decently with 6GB RAM and 128GB UFS 3.1 ROM. Android 13 promises to optimise the processor further, but as with Android 12, the 6a is not the best ideal napper. It drains the battery like everyday light use when idle. The battery performance is average but could have been better, considering this phone only supports 60Hz or 60FPS display refresh rate on an OLED that can do decent HDR content viewing.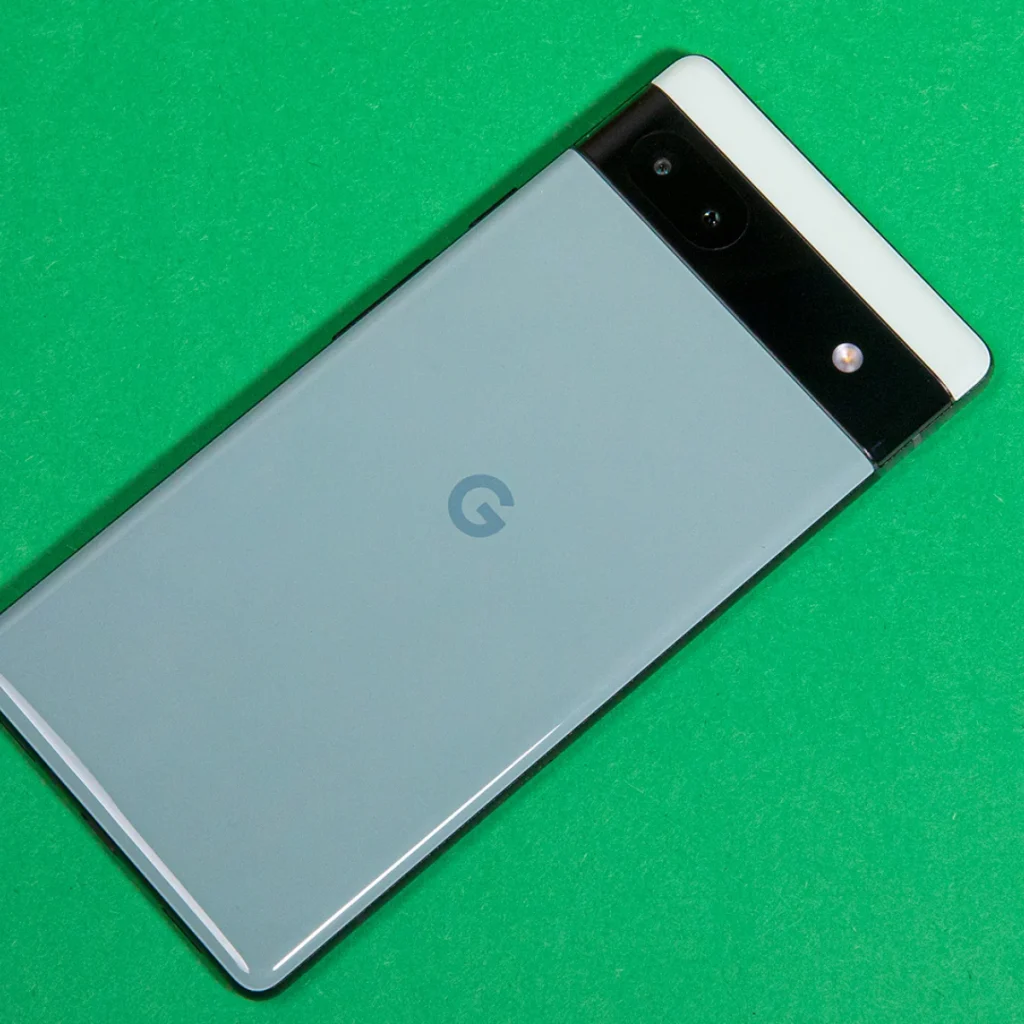 Apart from pure Android OS with regular fixes and security updates, the highlight of using the Pixel algorithm-based camera sensors and added features in Google apps like a magic eraser, an AI-powered erase and fill tool in Photos. It uses the reliable 12MP sensor used in the past Pixels and another 12MP ultra-wide sensor. Like in the past, these sensors are ultra-reliable when taking a shot and 9/10 times, you will get a perfect shot with mindboggling software trickery that converts noisy night shots into miracle light captures. The pictures and videos with OIS and software stabilisation are one of the best. Colours, contrast, details, saturation and brightness are spot-on and absolutely social-media or memory worthy. 
The gaming performance is decent, but the software lacks optimisation on Android 12. The phone's metal circumference dissipates heat evenly but can get uncomfortable over 45mins of continuous gaming. The display may be 60Hz, but the colour reproduction, contrast at all brightness levels and viewing angles are apt for regular users. If you're using a 90Hz or above display, it might feel stuttery at first until your brain retrains itself. Call quality is good, and speakers perform better with crisp audio quality. Also, charging a 4410mAh battery with a maximum of 18W charge capabilities is not fast charging in this era. The compatibility issue adds to the frustration, where the Pixel 6a refuses to charge with most smartphone chargers or after-market chargers and cables. Haptic feedback and physical button presses have fantastic feedback. 
Verdict – If you are looking for a good camera phone or a significant decent additional phone apart from your iPhone, the Pixel 6a is a timeless pick. With nineteen 5G bands and support for years to come, this is an excellent midrange phone from Google.
Rating = 4/5
5nm Octa-core Tensor SoC with TPU
6GB DDR5 RAM
128GB UFS 3.1 Storage
Android 12 (Android 13 Update)
12MP Primary and 12MP Ultrawide cameras
8MP Front camera
4410mAh battery (18W charging)