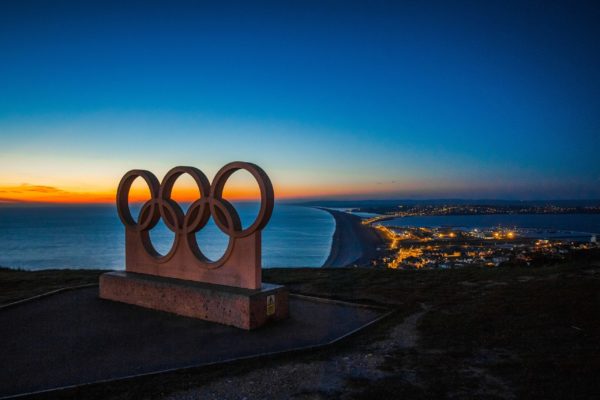 Faster. Higher. Stronger. Together. With these golden lines, we witnessed the start of the first Olympics that is getting organized in an odd year, credits to which goes to COVID-19. There's a lot of expectations attached to the Tokyo Olympics. But, here, Exhibit has come to discuss how technology is influencing this entire Olympics that is going on in the Land of the Rising Sun. Through this article, you will come to know in what domain technology is making its space in the Tokyo Olympics. 
Clean Energy Enlightens
After signing the Paris Climate Agreement in the year 2015, many were feeling it as a utopian thought that clean energy can make a huge proportion that too in near times. But, you need to give credit to the Japanese, who have ensured that the Olympics Village in Tokyo gets electricity with the use of solar and wind energy. It means that every stadium is getting whatever power is from the wind that is blowing in the region, in addition to the Sun rays that show the first drop in the country every morning.  
Winners Get Old Phones
What? And, will the winners happily accept it? That's not worth considering the amount of effort they are pouring into every single match to come into the top three positions. Well, all you need is a bit of patience. For the Tokyo Olympics, this time, the medals have been formed by using the old phones. Experts have extracted the essential elements and metals like gold, silver, and copper from old cellular devices to transform them into medals. Through these devices, more than 5000 medals have been created. It depicts the environmental consciousness developed in recent times. 
Reduce Reuse & Recycle
The Tokyo Olympics will surely create a legendary benchmark for future generations through which they can learn how to organize events by maintaining sustainable development and judicious use of resources. It's known for sure that this gala of games will demand a huge number of sporting equipment and other essential gadgets. And, almost 99% of these goods have been made by recycling and reusing.  
Driverless Taxis Take Me to the Stadium
Yeah, this will be another technical antique thing present during this Olympics. Many driverless taxis are running at present on the roads of Tokyo that can take you directly to the stadium. All you need is your smartphone, through which you will scan the code present on the doors of these taxis that will open the gate for you and let you get inside.
Hello, Let Me Translate it for You
Many robots installed in the Olympics village will assist in many things like translating the Japanese language into the language that you understand. If you want to bring your grandfather and grandmother to the stadium, who will bring baggage with them, these robots will help them take these bags. 
Ohh Drone You Beauty
If you remove the word drone from the heading, you must have heard such statements many times during a cricket match commentary. But this, commentators, will attach such statements with drones. Why? Check the opening ceremony again and see what a bunch of 1800 drones did during the inauguration program. You will surely appreciate it. 
Final Word
Technology has formed a perfect blend with the Tokyo Olympics and has clearly indicated what it can do when there is a good intention to serve the society without compromising with sustainable development and mitigating climate change.