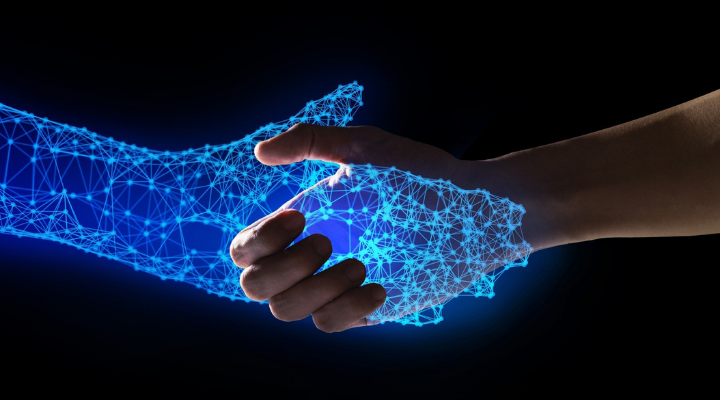 The first half of 2021 is gone like a hurricane, and after a year full of rules and regulations, now people are breathing openly and planning to spend another half of the year like the good old days, thanks to all the researchers, doctors and scientists who invented the Covid-19 vaccines. But have you ever thought about how these things became possible in a short period? Yes, it all happened because of advanced technology; otherwise, the world would have lost billions of lives by now.
Technology plays a vital role in our lives; from electric cars to Artificial Intelligence, humans are surrounded by technological inventions. Day-by-day, it is developing rapidly, resulting in a digital revolution taking place all over the world and here's a list of top tech trends we witnessed in the first half of 2021.
5G Network: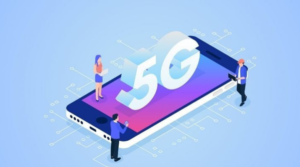 5G belongs to networks that use cutting-edge technology, including augmented reality and virtual reality. The term 5G has been in trending topics for the last couple of years. Though no one directly owns it, several telecommunications operators worldwide are contributing to bringing 5G to life. The top 12 5G companies supervising the research are Samsung, Huawei, Nokia, LG, Ericsson, Qualcomm, ZTE, Orange, Verizon, AT&T, NEC Corporation, and Cisco.
South Korea, China, and the United States are among the first countries who lead the world in building 5G technology. One of the most remarkable achievements of 5G will be its speed which is expected to hit 20 GB/s. In India, the department of telecom (DoT) has allowed telecom operators to start 5G trials in the country, but it'll take another year to launch it for all. According to some reports, India's 5G network is slated for commercial launch by August 15 next year on the country's 75th anniversary of Independence.
Virtual Reality & Augmented Reality:
Virtual Reality (VR) and Augmented Reality (AR) are two of the exceptional and trending technologies that have emerged in recent days and are expected to integrate into our lives in the coming future. Virtual reality adopts computer modelling and simulation to create a similar or completely different environment from the real world. VR benefits people in looking around the artificial world, moving around in it, and interacting with virtual features or items. 
While Augmented Reality is an enhanced version of the real physical world that is more concerned with any technology that 'augments' the user's visual perception of their environment using computer-generated elements. Unlike Virtual Reality, where a computer generates everything a user sees, Augmented Reality keeps the real-world focus.
Internet of Things: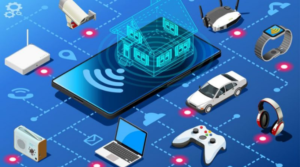 The Internet of Things (IoT) is a promising technology that represents the network of physical objects (things) implanted with sensors, software, and other technologies to collect and exchange data with other devices and systems over a wireless network without human intervention. The Internet of Things (IoT) is concerned with businesses using data and insights to influence and follow customer behaviour and use the Internet of Behaviour (IoB) to benefit their respective channels. 
The purpose behind the Internet of Things is to have devices that self-report in real-time and bring important information to the user more quickly than a system depending on human interference. A health-tracking app that collects information about your physical activity routine, diet, sleep, and other habits is one of the examples of the Internet of Behaviour. Along with the health-tracking app, thermostats, cars, lights, refrigerators, and more appliances can all be connected to the IoT.
Blockchain: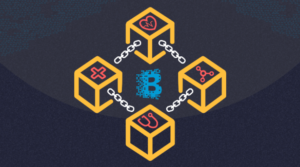 What most people state about Blockchain is a false presumption; the technology is not only for Bitcoin and other Cryptocurrencies, it is way beyond that. The year 2020 marks the entry of many applications that use the latest blockchain technology, and 2021 brought it into the trending technologies. Blockchain is a method of storing information to make it difficult or impossible to change, hack, or cheat the system.
The platform is used in various other fields such as healthcare, supply chain, logistics, advertising and more. Blockchain's amount of protection and transparency benefits the various businesses to build top-level business strategies, and that's the primary reason most companies are looking for Blockchain platforms, which ultimately helps Blockchain gain an enormous rise in demand.
Quantum Computing:
Quantum computing is the next noteworthy technology trend involved in preventing the spread of the coronavirus and inventing potential vaccines, thanks to its ability to monitor, analyze and act on data, regardless of the source. David Deutsch pioneered quantum computation by forming a description for a quantum Turing machine and specifying an algorithm designed to run on a quantum computer, which is why he is called the Father of Quantum Computing. It harnesses the phenomena of quantum mechanics to achieve a giant leap forward in computation to solve specific enigmas. Quantum Computing also plays a vital role in the banking and finance field, where it manages credit risk for high-frequency trading and fraud detection.