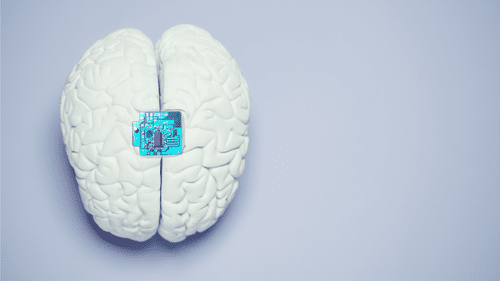 Elon Musk's ambitious brain-implant company Neuralink has been under controversy and public scrutiny ever since its inception. The much-talked-about company aims to implant human brains with a chip that can control electronic devices like computers and phones. The concept sounds something straight out of a Black Mirror episode and has been mercilessly trolled on the internet for being dystopian but that did not stop Elon and the company from working on it tirelessly. The company also entered some troubled waters when it was revealed that its animal testing is being needlessly rushed causing irresponsible deaths. Now, after years worth of controversies, Neuralink finally has the green light to begin human clinical trials.
FDA Approves Human Trials for Neuralink
Neuralink took to Twitter and announced that it has gained FDA approval for a first-in-human study. The company wrote – "We are excited to share that we have received the FDA's approval to launch our first-in-human clinical study! This is the result of incredible work by the Neuralink team in close collaboration with the FDA and represents an important first step that will one day allow our technology to help many people. Recruitment is not yet open for our clinical trial. We'll announce more information on this soon!"
Musk's vision of brain implant chips could cure a number of human conditions such as obesity, autism, depression, and schizophrenia. The chip implant also aims at enabling web browsing and telepathy. The billionaire had previously made the statement that he was so confident in the device's safety that he would be willing to implant them into his own children… I say let's start with him getting chipped first (Maybe he already is?)
Musk has been hyping up Neuralink's human trials since 2019 but the company only sought FDA approval in early 2022. The agency had previously rejected the approval application pointing out several concerns which needed to be addressed before sanctioning human trials. One of the major issues revolved around the lithium battery of the device and the possibility of the implant's wiring migrating within the brain. FDA had also challenged the company's safety of extracting the device without causing any brain damage. It will be interesting to see whether Neuralink's efforts will come to fruition and the future where getting chipped is as common as getting vaccinated comes to reality but I surely hope for the opposite!