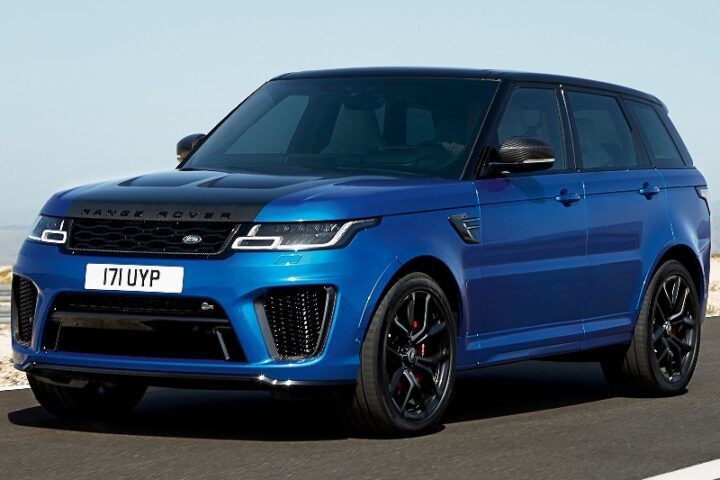 Range Rover Sport SVR
The Performance British SUV gets a new attire.
With the Indian market currently obsessed with SUVs, no carmaker is leaving the stones unturned to attract buyers to their park. Fast performance road monsters are the favourite choice for many celebrities and wealthy folks out there. With the recent outburst of super-fast goliaths like the Audi RS Q8, BMW X5M, the AMG's from Benz and Porsche's Cayenne Turbo, JLR isn't falling back. And to bridge this gap and to make others feel shy, the Range Rover Sport SVR is here to give a good game to the rest of the lot at this price range.
So, how much does this thing cost? A wee more than 2.19 Crore. And for that whopping amount, what do you get? A five-litre supercharged V-8 petrol engine that produces 567bhp of power and 700Nm torque and can accelerate from 0-100 kph in 4.5 seconds. That's quite a bit for a luxury SUV.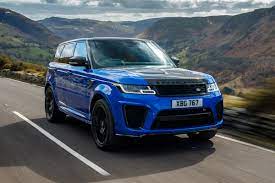 The SVR is the most powerful Range Rover you can opt for. Designed, engineered and developed by JLR's Special Vehicle Operations, the luxury performance SUV is hand-finished in Coventry, UK. 
How different is it from the regular Range Rover Sport SVR, you ask? 
For starters, the chassis bespoke enhancements, the SVR delivers more dynamic handling without compromising traditional Range Rover comfort or all-terrain capability.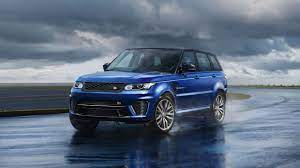 The brilliantly engineered design of the vehicle ensures a controlled pitch under heavy acceleration and braking, and the damping hardware is tuned to provide exceptional turn-in, mid-corner grip and body control.
Styling on the outside of the Range Rover SVR? 
The redesigned front bumper design lends the Range Rover Sport SVR an aggressive appearance, with the massive vents designed to improve brake cooling and gulp and squish the air through its turbos. The performance brake pads and discs provide enhanced performance at higher temperatures, ensuring the braking system is more resistant to fade during dynamic driving. 
Body-coloured detailing along with blacked-out accents all across the body adorns and gives it a distinctive look you cannot mistake it for anything else. At the rear end, an SVR badge also helps to identify the SVR. A contrasting black roof gives it an even sportier stance.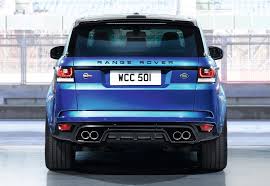 How's it like from the inside? 
The lightweight SVR Performance seats create an athletic silhouette and provide exceptional comfort on long journeys. Finished in high-quality perforated Windsor leather, the SVR Performance seats reflect the SVR's status as the ultimate high-performance luxury SUV. Seat backs finished in satin black with an embossed SVR logo on the headrests also deliver heightened exclusivity. The supportive seats also create more rear legroom and the impression of a cosseting four-seat interior while retaining flexible five-seat capability. The dual-tone tan leather coupled with sporty carbon fibre trims, gives it an uber-luxury cum sporty feel.
Continuing the high-performance theme, sound quality comes from a 19-speaker Meridian Surround Sound System, which combines 825 watts, a dual-channel subwoofer and Trifield technology for a thrilling personal sound experience in every seat.
Rohit Suri, President and Managing Director, Jaguar Land Rover India, said, " Range Rover SVR redefines & further elevates performance and luxury in an SUV by leveraging the best of bespoke British design and engineering. I am sure that Range Rover Sport SUV enthusiasts and fans will simply love this latest offering combining formidable British engineering craftsmanship with high end and refined luxury. "
All in all , a complete package to get the celebrity horses running.