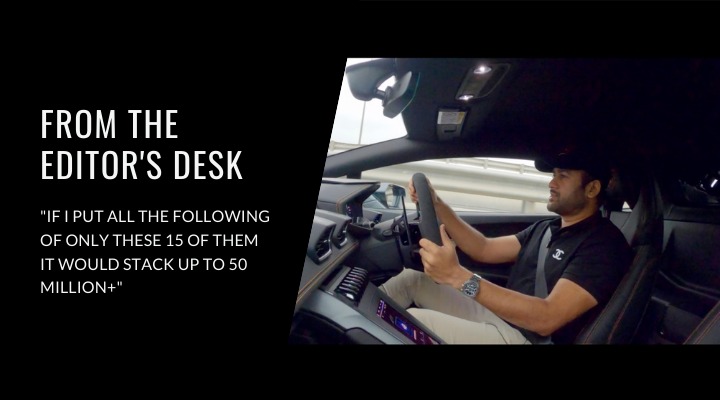 The viral issue in the new normal. Last year, we started one of our strongest IPs, where we curated 250 content creators who in their category had been relevant, with a meaningful fan following and put them up for public voting to choose "The Top 100" Class of 2019. Almost immediately, we had a huge spike in our web traffic; touching 500k hits daily as a consequence of these content creators who had influenced their fans to go and vote. This is when realisation dawned that they are real influencers! What came next was our first-ever Influencex awards where the "Top 100" had flown in from different parts of the country for the "Influencex" awards night. The vibe was strictly informal and it soon converted to one big party. The celebration still continues and thereafter we started a dedicated "Influencer marketing Division" which has been busy ever since with curating and executing huge influencer marketing campaigns.
This year we repeated last year's event, albeit with a twist. Our website continued to spike during the voting days to 5000%. Nothing changed. Only the awards went virtual right from this screen. We fixed one day and all the winners came together one by one. It was a field day chatting on Zoom sessions with 15 winners across – Entertainment, Fitness, Tech, Travel, Fashion, Lifestyle, Social Media ,Beauty, Changemaker, Gaming, Food and Automobile. All of them have a few things in common, they have huge fan bases – If I put all the following of only these 15 of them it would stack up to 50 Million+. Secondly, they are all chilled out and know what they are doing and come up trial and error and thirdly, humble with feet on the ground.
The entire day-long session has been curated and cut to feel like an awards ceremony into a 30-minute session and is resting pretty at our channel youtube.com/exhibitmagazine. The process of choosing the winners is also straight forward. There is no jury round and it's up for public voting with some tech in play which will map votes to the unique IP and the results have always been "on display" mode since day one of voting.
Here's to the new era of Infleuncers and marketers to have a new honorific in their blue book which has quickly flipped pages to the fore of their communication strategies and medium.