Gaming laptops are not created and manufactured for every consumer; instead, they are built for a target audience seeking a laptop for a pure gaming experience. Generally, when gamers are looking for a gaming laptop, they don't focus on just specs but look at a whole computer, including overall performance, display, built quality, and technical abilities. The process of investing in a good gaming laptop gets more challenging when you are confused about where to focus, on the processor or the cooling system or the keyboard? Well, relax! Don't stress out more. We're here to help you with essential pointers to keep in mind before buying a gaming laptop.
Let's start with what kind of games do you play often? Every gamer has a preference when it comes to playing games. Some like to play Real-Time Strategy games such as Shadow Tactics: Blades of the Shogun, Age of Empires, and Starcraft, which require lower computing power than other games, while some like to play the latest triple-A titles games which require the latest-gen graphics card, a powerful CPU, and a good chunk of RAM. So, before spending your hard-earned money on a gaming laptop, ensure that it has everything you're looking for while playing your favourite games.
CPU & GPU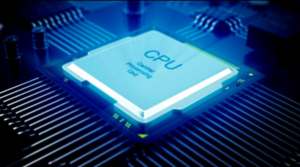 What's under the hood is what always counts, and that's why CPU & GPU are two of the most prestigious performance drivers in a gaming laptop, and having a powerful CPU & GPU increases your gaming laptop's overall performance. So, if you're craving a lag-free gaming experience, then look for a 10th or 11th Gen Intel Core-i7 processor or AMD Ryzen 9-series processor. Also, if you don't want to spend too much money, go for at least a dual-core i5 processor.
The high-intensity triple-A titles games like Assassin's Creed, Cyberpunk 2077, or Watch Dogs need a lot of power and are GPU-dependent, making GPU the essential factor in gaming laptops. Currently, the Nvidia GeForce GTX or RTX GPUs are the appropriate GPUs in the market. GTX 1080 and GTX 1070 are the best ones to go for, and if you're looking for a good middle-of-the-road, go for at least GTX 1060 and GTX 1050 to enjoy a fairly similar gaming experience.
RAM & Upgradability
The higher the RAM, the better the gaming quality. RAM plays a crucial role in a gaming laptop, and you should have at least 16GB of RAM in a gaming laptop. A gaming laptop with 8GB of RAM will work fine, but it won't be a good investment for a gamer as it will not satisfy a gamer's hunger after a while. Despite this, if you're planning to get a gaming laptop with 8GB of RAM, then consider going for the one that comes with upgradeable RAM options so you can upgrade it in the future.
Display
What influences your gaming experience? A decent display with a faster refresh rate and higher resolution. If you're dreaming about enjoying super-cool gaming sessions, then never go for less than a 1920 x 1080 display, as that's the minimum resolution one should go for to enjoy gaming smoothly. Some gaming laptops offer a display of QHD (2560*1440) and 4K (3840*2160), but it costs you a hefty amount.
Keyboard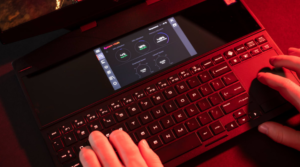 One of the most important components to consider before buying a gaming laptop is the keyboard, especially when you play a lot of shooting or strategy-based games. Check out whether it offers a decent key travel or not as it'll help you reach the keys in a fraction of seconds and make sure whether it has an Anti-ghosting and n-key rollover or not, as it allows you to press and register multiple buttons at once. Also, check out how it feels to touch and ensure that the keys are neither too soft nor too hard to press. Finally, go for the one that offers all these things along with RGB backlighting keys as it allows you to play your favourite even during dark hours and customization on a per-key basis to ensure smooth gameplay.
Storage
When looking for a gaming laptop, consider buying the one that offers both SSD and HDD options. Go for at least 1 TB of HDD as most gamers save their progress of a lot of the games, which needs ample storage. A larger SSD will cost you extra money, but it will keep you away from the loading times.
Battery Life
One can not count a gaming laptop as a portable device as it requires a plugged in to get the full performance out of your GPU. So, try not to focus on battery life. A high-end laptop without a plug-in will manage to stay alive for 8 hours, but while gaming, it will last only an hour or two. So, the battery is not a concern until and unless you're dealing with frequent electricity outages.