While I've been an audio fanatic myself since the days we'd have to share mp3 files over Bluetooth, I haven't tested a wide range of headphones. I have been fixated on using wired or wireless earbuds for the longest time with the exception being the Sony WH-1000XM5 which I used for review purposes last year. Thus, I was sceptical to test out the WH-CH720N when it was offered to me. What interested me is the price tag of ₹9,990 and what this pair of noise-cancellation headphones bring to the table. I was pleasantly surprised with what CH720N has to offer to its listeners – Great sound quality with noise cancellation at an affordable price tag. However, is that all? Let's find out –
Design – Pretty Straightforward
Minimalistic design has become a trend in recent years and the CH720N but Sony has been perfecting it since its inception. There are no gimmicks when it comes to the design of this pair. It is aesthetically pleasing and minimalist which matte coating that makes it a treat to hold. The headband is a little thinner than I would like it but the ear cups are comfortable with a wide design and thick memory foam. The right ear cup comes with physical volume control and noise-cancellation buttons that take some getting used to due to the placement. The left ear cup features a 3.5mm audio jack, a power button, and a USB-C port for charging. One design flaw with the CH720N is that they are not foldable, it was not a deal breaker for me but it could be for many out there who do not wish to have a dedicated headphone compartment in their bags. Overall, the design for Sony's CH720N is a winner which walks the fine line between premium feeling and ergonomics.
Performance – Hit or Miss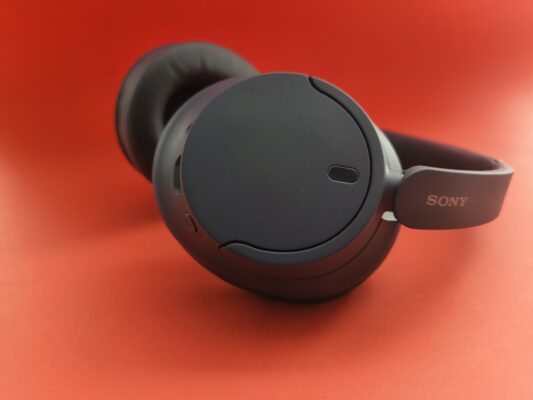 Thanks to years' worth of listening to music on higher volumes (and significant ear damage) I have grown accustomed to music which high bass. Sony's midrange CH720N headphones seem to be tuned to push bass and treble which make up for a delightful listening experience in my opinion, but that won't be the case for people who enjoy a balanced sound. Sure, there are EQ settings in Sony's 'Headphone' application where users can fine-tune the audio output based on their needs, but the out-of-the-box experience remains bass boosted! The hit-or-miss aspect of the CH720N revolves around its noise cancellation settings. The Sony CH720N sport the V1 noise cancelling chip which surprisingly underperforms as opposed to the premium XM5's. The ANC does just fine in standard aspects, however, it struggles when it comes to blocking out human voices. If you're specifically looking to buy noise-cancelling headphones to block out chatty relatives at home then these are definitely not the one for you. On the other hand, the transparency mode offers amazing natural sound. My only complaint with the sound output has to be the lack of LDAC support.
The battery life is simply phenomenal on this one. Sony promises up to 35 hours of battery life with ANC turned on which somewhat undercuts its actual performance by over an hour. I could not kill the CH720N during my extensive testing under the promised battery lifetime. Sony has an impressive record of headphones with massive battery life and CH720N only forwards that legacy with flying colours.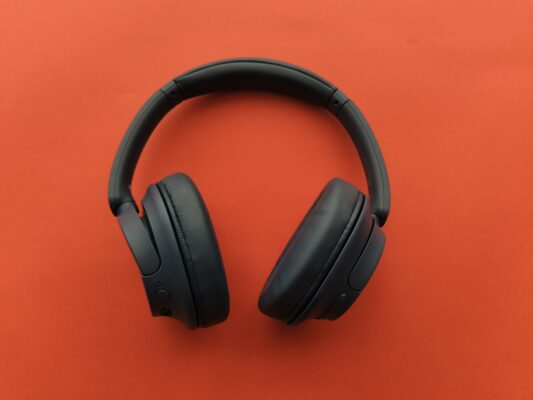 Verdict
Sony WH-CH720N are a treat for audiophiles who do not wish to break the bank for their headphone needs. They perform better than expected for the price delivering solid sound output with high bass. These are easy to recommend to someone looking for a lightweight pair of headphones.
Rating –
⭐
⭐
⭐
⭐