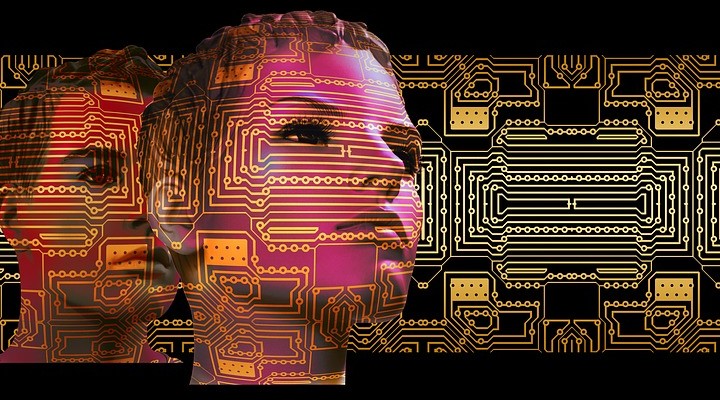 In this article, Read about the growing dependence of tech talent to revolutionize AI for Banks and Fintech. While companies like Facebook, Google and Microsoft continue to be the forebearer of cutting-edge technologies, the rise and rise of artificial intelligence in the BFSI sector is showing how this has become everyone's favourite child. This is true even for traditional businesses, that thrived decades without slightest of technological reforms.   
Reasons are many. However, the most common one is that, that emergence of AI in the BFSI range from automation and potential to cut jobs to startup acquisitions. In this article read about how top banks and other financial institutions have analysed the applications of AI in their regular day to day operations. 
C-suite executives are eager to leverage AI for automating risk management processes, such as fraud detection and regulatory compliance. Following are the part of the bigger picture.
What applications are used by big shots like JPMorgan Chase and Wells Fargo?

What is the scope of penetration of AI tools by customers and employees in these organizations

What is the common thread that binds innovation in AI in companies like these and what does that mean for the future of banking?

How much has been invested in AI and emerging tech innovation across leading US banks?
In this article, let's delve deeper into the implementation of AI by the seven leading commercial banks in the U.S. as ranked by the Federal Reserve. Since a lot of businesses are dependent on a flawless financial infrastructure, we will also see how this paradigm shift will also impact business and commerce.
If you are to see the prioritization of AI applications by the seven leading US commercial banks to better serve their customers, improve performance and increase revenue, the trend has multiplied in the past few years.  For the industry's leading giants, the future of finance will be heavily influenced by emerging fintech and AI applications.
Read about Elon Musk and his relation with AI
Banks Will Have Trouble Acquiring AI Talent
According to a report, there is an interesting trend that fancied our attention. Only larger US banks seem to have the resources to build robust AI applications for addressing business problems. This may reflect the tremendous difficulty of obtaining and retaining machine learning and AI talent.
Tech giants (Amazon, Google, and Facebook) are more generous than their financial counterparts. With their reputation for innovation and higher profit-per-employee ratios, allowing them to shower top talent with higher salaries and excellent perks, it's increasingly difficult for mid-sized banks to hire talent to drive innovation. It's unlikely that even behemoths like JPMorgan Chase or Wells Fargo will be able to compete well against the tech giants in the AI talent war of the next decade.
Banking Chatbots Are Hype
Trends in AI like "Chatbots" and "conversational interfaces" inspire enthusiasm and excitement in the banking world. However, they make up roughly 13.5% of the product offerings in banking. It is way less than expected, given that they make up nearly 39% of the AI use-cases across the top 100 banks.
Customer-facing functions like Customer Service, Wealth Management, Marketing, and Sales made up only 25%. In contrast, risk-related Functions including Online Fraud and Cybersecurity, Compliance, Risk Management, and Financing and Loans made up 56%. Banks are understating their use of AI for other use-cases, most banks are investing in AI for compliance and risk monitoring more than any other business area.
Internal Document Search – Contract Intelligence (COiN)  and Predictive Analytics – Emerging Opportunities Engine by JPMorgan Chase
JPMorgan Chase increased its technology budget to $11.4 billion in 2019. In 2017, JPMorgan Chase designed a chatbot (COiN) to analyze legal documents and extract important data points and clauses thereby automating the process and reducing human intervention that typically takes 360,000 hours for 12000 contracts.