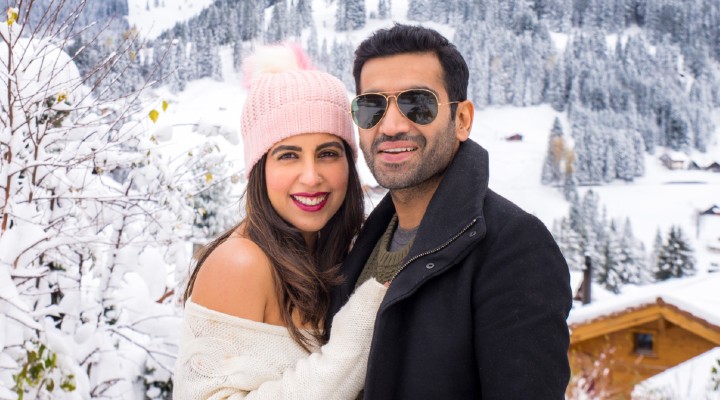 Ex: Tell us about a change you've seen in the digital blogging space since you started out your journey? How has this space evolved?
Bruised Passports: The digital space is a lot busier now. Back when we started there were only a handful of content creators, pursuing their passions and sharing them with the world.
Ex: What would be your calling in a parallel universe? (Alternate career options)
Bruised Passports: I think Savi would be in academics – she loves literature and the visual arts. I would definitely own a small café because I'm passionate about coffee and the science behind it.
Ex: If you were stranded on an island, what are the 3 gadgets you'd take along?
Bruised Passports: My phone because it has all our favorite music, my camera to capture some (hopefully) unique memories of the experience, and my portable coffee maker … because priorities!
Ex: A technology you wished you'd invented?
Bruised Passports: Time Travel! We're currently watching Dark on Netflix, so definitely time travel!
Ex: What's been your favorite encounter with a fan so far? (DMs included!)
Bruised Passports: We prefer the term 'readers' because it feels like one large digital family to us! I would say it would have to be in Guayaquil in Ecuador – we met a really sweet Bruised Passports reader in the hotel elevator. Meeting a reader in such a remote place was so special and we ended up spending the evening together. Truly memorable.
Ex: Social media trolling is seeing an upward rise. Do you think this only increases with the popularity of an Influencer? How does one tackle this situation?
Bruised Passports: As you said, the dark side of social media is inevitable if you choose to share your life on a public platform. There is a line between constructive criticism and trolling that is easy to spot. And the latter is what is dangerous! In the beginning, trolls would heckle us. But the truth is it's impossible to please everyone. Gradually we realized the mean or hateful comments are often a projection of people's own insecurities. And learned to ignore them. 
Ex: What does success mean to you?
Bruised Passports: We know the concept of 'hustle' is very popular these days. But success for us means something completely different – it means being able to live life completely on our own terms and prioritizing happiness and contentment in life.
Ex: Do you think Influencer Marketing is a fad? Where do you see this space in years to come?
Bruised Passports: Not at all. In fact, we think Influencer Marketing is the strongest marketing tool of the future and it will get much bigger in the years to come. However, it will become a lot more nuanced in the years to come. 
Ex: The first destination you want to travel to post-pandemic & why?
Bruised Passports: Russia and Cuba have been on our wishlist forever. Once travel restrictions ease, we would love to visit those countries. But before that, we'll spend some time exploring India – we are chalking out plans to visit Meghalaya and Gujarat later this year.
[button href="https://www.instagram.com/bruisedpassports" type="btn-primary" size="btn-lg"]FOLLOW[/button]