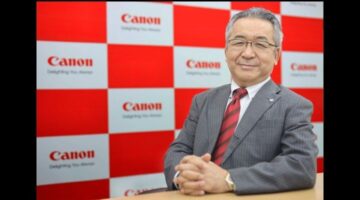 Ex:

What has been your biggest learning in the pandemic?
Kazutada: The biggest learning for most of the businesses will be on the importance of agility. One should not let a crisis deter their growth instead, we ought to take it up as an opportunity to think differently and adapt to the changing landscape. From devising new business plans to gradually restructuring budgetary allocations and rethinking strategies, we need to contemplate a whole new dimension. This pandemic has taught us to be more flexible in our approach and to spend more time learning new ways and avenues for the benefit of their personal as well as professional lives.
Ex:

Some productivity apps and technologies you use in your daily life?
Kazutada: In the past few months, with Work from Home and Business from Home becoming the new norm, most of the technologies and apps I use are primarily for being connected with my colleagues. From daily video conference calls to my CEO address, everything has shifted to my device now.
Ex:

What is your technology detox like?
Kazutada: Weekends are an important time for me to unplug from work, get a technology detox & do things that I am passionate about. It is a perfect opportunity for me to clear my head and come up with fresh ideas. Hence, I spend a lot of time cooking as it is an outlet for my creative expression, for peaceful thoughts, and for stress relief. Apart from traditional Japanese dishes, I love to experiment with Indian spices and cook for my family, friends, and colleagues.
Ex:

What's coming next from Canon?
Kazutada: In 2019, we successfully strengthened our leadership position and had good growth in various domains. While in 2020, we are focused on becoming more agile, changing with new dynamics in the market due to the pandemic situation. There are immense opportunities present for us in both B2B and B2C segments, as users look forward to technologies that will enable them to adapt to the new normal. Having sustained current businesses, we are also focusing on the new areas of growth, which are health and safety. Our technological innovation in the health and safety segment becomes all the more important given the current COVID-19 situation.
Ex:

What are your thoughts on venturing into the sports section camera?
Kazutada:
Sports photography is all about capturing athletes' emotions, energy, and movement during the competition or training. We see immense scope in the sports section camera as every click is becoming important with new innovations and technologies. Canon EOS 1D series is the preferred choice of professional sports photographers. Earlier this year we launched EOS-1D X Mark III, which is the ultimate speed machine and the fastest DSLR in the market with an impressive shooting speed of up to 16 fps using the viewfinder, in sync with the newly developed AF/AE system for rapid response on precision autofocus and exposure control in every decisive shot. The EOS-1D X Mark III is the perfect choice for sports photography, where every frame is critical. We are continuously looking for ways to delight our customers and cater to their needs. Within this segment, we see immense opportunities present for us and shall continue to innovate as per our customer's needs.