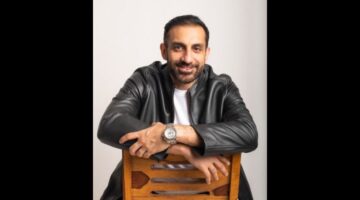 Ex: What is one truth you believe in that most people disagree with you on?
Nikhil: The fact that I believe that focus on holistic wellness not only belongs in the workplace but should also be an actively tracked parameter like other enablers of productivity and excellence. More than disagreement, I would say that most people don't directly connect wellness with bigger wins or better growth in the workplace.
Ex:  What is the one subject you think aspiring leaders should learn?
Nikhil: The COVID-19 pandemic has accelerated a lot of shifts for businesses; for example, we all talk about how businesses were forced to speed up their adoption of digital. This need for agility and the ability to operate in constraints will continue through the recovery period.
Ex: One thing you believe is absolutely necessary for sustained growth
Nikhil: In today's post-crisis scenario, it would be a corporate purpose. We saw many examples of businesses that pivoted from their usual business models or offerings to continue serving their customers during the lockdown. What remained the same was their focus on customer needs and the purpose to impact their customers for good. For example, in India, we introduced GoDaddy Academy, offering free online courses to web professionals as well as MSMEs and entrepreneurs to help speed up digital adoption.
Ex:  One book you keep coming back to?
Nikhil: The Speed of Trust by Stephen Covey; and Good to Great by Jim Collins
Ex:  Leadership quotes that you live by (Can be multiple)
Nikhil: I am very inspired by billionaire investor John Doerr's quote about the best business leaders being missionary first, before being mercenary.
Ex:  Some productivity apps and technologies you use in your daily life?
Nikhil: I use the Garmin app extensively for my training; it helps track my workouts, achievements, and key parameters like heart rate, sleep, and stress.
Ex: What is your technology detox like?
Nikhil: My usual escape from technology overload is getting involved in any new form of physical activity. I truly believe sports and fitness is an important facet of my physical and mental wellbeing, especially amidst these unprecedented times. Besides giving me the much-needed break from work, it helps me right-zone and
refocus my mind, while enabling me to constantly push the boundaries of what has been achieved before. Due to the COVID-19-induced lockdown, I started indoor cycling and have been doing more of that lately.
Ex: Apart from Domain, which other website services are planning to provide?
Nikhil: GoDaddy provides a full suite of integrated online products and solutions to help entrepreneurs and small business owners start, run, and grow their business online. We offer everything from domain to hosting, website building, professional email, and website security, to help our customers along the way. In addition to this, our award-winning, 24×7 customer care is a major differentiator for GoDaddy. In India, GoDaddy Customer Support is free of charge and offers support in Hindi, Marathi, Tamil, and Telugu, besides in English.
Ex: What are some of your signature security measures to protect data?
Nikhil: At GoDaddy, we are committed to the complete security and privacy of our customers' data across geographies. Our business is built on helping small businesses and entrepreneurs make a name for themselves online – not selling their data to other companies. GoDaddy security products allow our customers to protect themselves as well as their users' data. We offer security products and services including SSL certificates and Website Security and Backup, for businesses to protect the assets of their customers in a simple, cost-effective way.