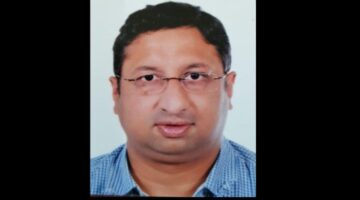 Ex: What is one truth you believe in that most people disagree with you on?
Prashant: "Quick decision making will not impact business negatively; it does not mean lack of enough thinking thru an issue". I really liked what Michael Dell said about decision making- if an action from any decision is reversible, take it asap. You can change it tomorrow. Most of the decisions we take are reversible on a day to day basis. We just need to be cognizant of that fact and have a regular cadence to review decisions.
Ex:  What is the one subject you think aspiring leaders should learn?
Prashant: Finance and accounts – Everything needs to be measured in terms of financial impact. I recently saw an interview with Aditya Puri, ex. MD of HDFC Bank, who had a 'Laddu' theory which really makes sense to me. At the end of any action, we need clear results which are measured in terms of financials! This is either cost reduction, revenue increase, etc.
Ex: One thing you believe is absolutely necessary for sustained growth?
Prashant: Consumer Centricity. Deep understanding of what really matters to consumers. Really easy to preach, but not easy to practice.
Ex: One book you keep coming back to?
Prashant: "Surely, you're joking, Mr. Feynman"- Book by Richard Feynman. There is a chapter in that called "Lucky numbers" in particular. I just loved it since my Engineering days. In this chapter, Feynman uses approximations to arrive at an answer and is able to arrive at quick and easy solutions that are very close to the right answer without having all the tools and information to support the decision. And this mirrors what I believe should happen for decision making in the real world too.
Ex: How difficult is it to maintain a work-life balance?
Prashant: I have personally never faced this dilemma. As long as you keep enjoying your work and taking care of your family, it doesn't really matter.
Ex: What has been your biggest learning in the pandemic?
Prashant: The biggest learning for me is that there are always unknowns and you can't plan for all of them. It is important to be flexible and agile to adapt. Adaptability is key!
Ex: Some productivity apps and technologies you use in your daily life?
Prashant: In the current context, I am spending most of my time using all kinds of connectivity apps such as Microsoft Teams/Zoom/Hangouts, etc. For a personal time, I tend to spend a lot of time binge-watching on OTT platforms.
Ex:  What is your technology detox like?
Prashant: Spending time with my kids without my smartphone around me!
Ex: What's coming next from Motorola?
Prashant: Motorola has stood for trailblazing innovation for almost a 100years..with innovations that matter to consumers. It goes without saying that we will continue to deliver the same through our wide range of products even going forward!
Ex: One futuristic technology you can't wait to bring in smartphones?
Prashant: Bendable Phones, Gesture-based UIs