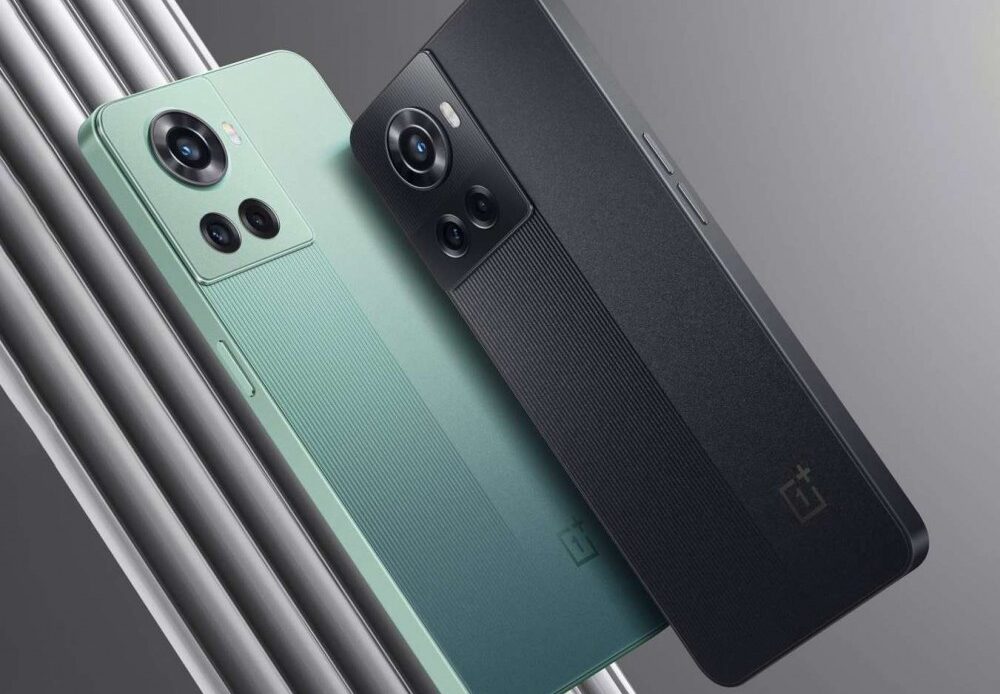 The OnePlus 10R feels like it was rebranded, and maybe that's true. The new age, flat edge design looks neat, but the sharp design with more contemporary looks does feel a stark departure from the traditional curved configurations of the past from OnePlus. It feels relatively lightweight for a 6.7-inch display phone with plastic sides and back along with Gorilla Glass 5 protection up front, weighing 186gms. Buttons are tactile, and the overall sharp edge feels like a love or hate situation. Available in two colours – Forest Green and Sierra Black, we test the latter but opine the former as a choice. 
Top-tier hardware but lacklustre software  
Our unit features a mind-blowing 160W charger inside the box and a 4500mAh battery. This device's highlight must be that insane combination of blazing-fast 150W SuperVOOC charging. The phone juices up in less than 10 mins when it comes to charging up to 70+% and thus eliminates charge anxiety in a weird way. A full charge comes in less than 18 minutes, which is mighty impressive. The phone is no slouch either, with Dimensity 8100 Max (custom SOC), 12GB RAM and 256GB UFS 3.1, an in-display fast fingerprint sensor and relatively long-lasting battery life. 
The AMOLED display with a 120Hz refresh rate feels fast, but the Oxygen OS 12.1 is based on Android 12. Yes, the usual customisations, simplicity, and speed prevail, but there are glitches, and we faced quite a few. For instance, the YouTube app would randomly hang and display over all other apps, including system UI. A long press on the power button triggered the power menu but was not accessible thanks to YouTube recommendations scrolling endlessly on display. This also happened with other apps like GPay and thus was not limited by one app misbehaving.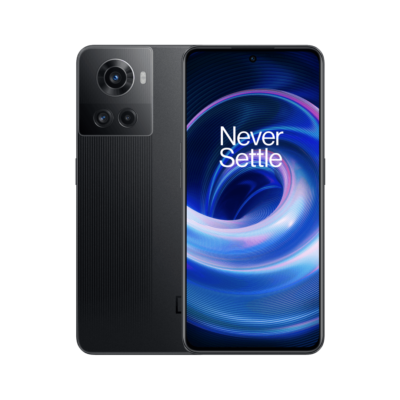 We did receive two updates during our usage with the phone, but none seemed stable. That said, the hardware and the triple-camera setup are an excellent package. The 50MP primary shooter with f/1.8 and OIS can capture good images and videos even in low light. The 8MP ultrawide manages to match colours, and FOV is quite broad. There's a 2MP macro shooter lacking details, but weirdly enough, all the rear sensors are capable of shooting in 4K! The front 16MP camera with f/2.4 is wide and clear but can only do EIS 1080p recordings. Mics and connectivity are spot-on, and there were no issues. There is dual-SIM 5G support, with no spectrum to test. 
The phone was stable after four non-stop battle-royale games, which was undoubtedly impressive with an astounding 720Hz touch-sampling rate. None of the games supports 90fps yet, but they all easily ran at their max settings. WiFi 6 support is icing on a rather tasty yet simple-looking cake. All OTT apps support FHD resolution and HDR10+ content. 
A sleeper phone?
The OnePlus 10R blazed through our tests only to get stuck on any random app requiring a soft reboot. The phone is not only capable of handling this generation of usage but charges faster than most of our bath times. As much as we loved it, we do not wish random software glitches on anyone. If the software experience improves with OTA updates, and you can look past the relatively simple generic look of the OnePlus 10R, it is a great all-around phone. 
Good – Insanely fast charging, good hardware
Bad – Generic looks 
Ugly – Software glitches
3.5/5
Processor – Dimensity 8100 Max
RAM – 12GB + UFS expandable 
ROM – UFS 3.1 256GB
Charge – SuperVOOC 150W Charging
Charge time – 0-100% – 18 Mins
Touch sampling rate – 720Hz
Display – 6.7-inch AMOLED 120Hz 
Cameras – Rear – 50MP OIS, 8MP Ultrawide, 2MP Macro, 16MP front camera