Samsung recently launched a bunch of Galaxy products, albeit in the budget segment. Among the lot was the Galaxy Tab A7 Lite, which is expected to fall in the mid-range tablet segment. While we are yet to explore it fully, here's a quick review of what we have learnt so far:
First Impressions:
The Galaxy Tab A7 Lite comes in a simple white box. Apart from the tablet, its contents include a travel adaptor, a data cable, an ejection pin, and a manual. Samsung has also provided a book cover for the Tab, though I doubt it will be offered as a standard accessory. The cover itself is priced at 2199, which is still considerable, should a potential customer opt for it. 
The model we received gets 3GB RAM and 32GB of storage. There is also a higher version available with 4GB RAM and 64GB of storage. Both models share an 8.7-inch HD Display that might not be the best in class, but it does its job flawlessly. The tab gets an 8MP camera at the front and a 2MP unit at the rear. Neither are excellent for photography, but a tablet isn't supposed to be used for severe photography either!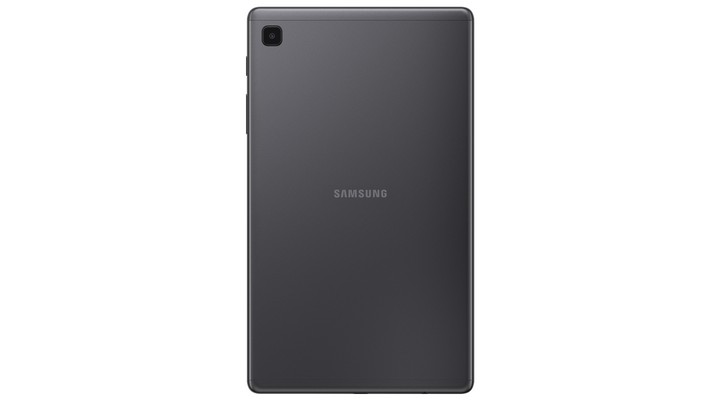 Usage:
Being equipped with just 3GB RAM means the tablet is rather sluggish. Honestly, I felt a slight lag right from the time I booted it up. The interface is typical Samsung with nothing to admire, though Samsung loyalists will find no fault. The usual Samsung paraphernalia is included in the Galaxy Tab A7 Lite, while it also gets an optional e-educator. It's a nifty addition, especially in current times.
The tablet is not bulky to hold and feels more like an enlarged phone. However, its awkward dimensions mean that fluent operation is more of a habit than intuition. The display, however, is classic Samsung and shows all colours in vivid beauty. However, the lack of a suitable processing system and supporting hardware means that the Tab's potential might be untapped, should it have any.
Verdict:
Samsung has given the Tab a 5100mAH battery. While it is not monstrous, it should suffice for a day's worth of light or medium usage. It is clear that Samsung aims to market this Tab as a jack of all trades, and it is doubtful that it will be a master of any. That said, the Samsung Galaxy Tab A7 Lite is a suitable pick for anyone looking for a multi-purpose utility tool without too high expectations and while also being reasonably priced. The Galaxy Tab A7 Lite is available in 3GB + 32GB and priced at Rs 14,999 for LTE and Rs 11,999 for WIFI model.