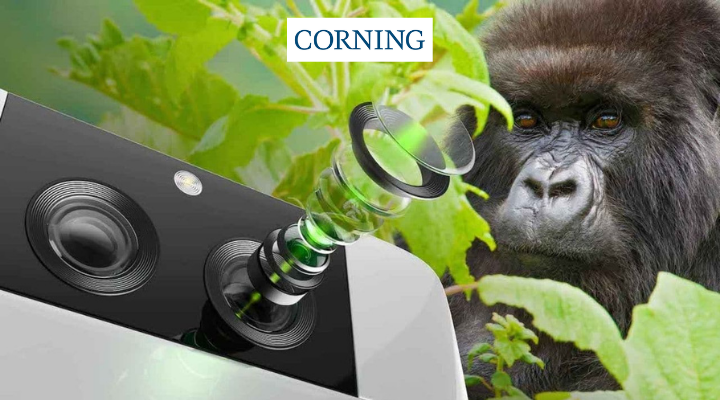 Nowadays, smartphones are an essential part of our lives, and in a fast-moving world where social media matters the most, we all crave a smartphone with a better camera to capture memories and to express ourselves to the world. While purchasing a smartphone, we all look for a better display with better glass protection, but what about the camera lens durability?
Along with the size of the smartphone display, over the years, the size and number of cameras have also increased in the smartphones to meet the public demands, but unfortunately, it leads to the probability of having more scratches and damage through everyday use, and nobody's thinking about how to make camera lenses scratch resistant?
Well, Corning notices the public concern and has come up with a solution. The company has introduced a new Gorilla Glass lineup dubbed Gorilla Glass DX and DX+ to render professional-grade image capture technology in mobile devices. The Corning Gorilla Glass lineup offers a unique combination of advanced optical performance, durability and superior scratch resistance protection for a better consumer experience compared to traditional smartphone lens coating. 
The primary reflection, which helps the smartphone cameras stay intact, somehow affects the quality of photos as it transmits 92% light and reflects 8% light. To beat that, Corning has introduced Gorilla Glass DX and DX+, which will help the lenses convey 98% of light and create high-quality images and video. Samsung will be the first smartphone manufacturer to adopt the Gorilla Glass DX and DX+ products for its camera lens covers.
Since 2018, the same technology has been used on more than 30 million smartwatch displays, but it requires more tweaking in terms of durability and light transmittance when it comes to smartphone camera lenses. Gorilla Glass has been one of the leading protective glassmakers in the world. So, we can trust the brand as it has been on 8 billion devices.