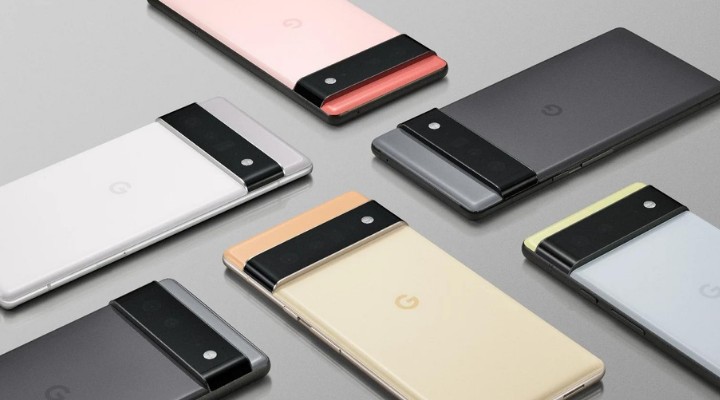 Google recently teased the world with an early launch of its upcoming flagship smartphone lineup, Pixel 6 and Pixel 6 Pro. Google's next-generation Pixel 6 lineup will ditch the regular Qualcomm SoC and feature the custom Tensor SoC, the first system-on-chip designed by Google. The new SoC announcement marks Google's entry into the list of companies developing custom-based silicon chips.
The yet to debut Tensor SoC is custom-designed and features artificial intelligence (AI) along with more robust machine learning (ML) capabilities for better integration, which is completely new for the Pixel phones. The newly designed SoC by Google will make the upcoming Pixel 6 lineup the fastest, smartest and most secure Pixel phone yet.
Google Pixel 6 and Pixel 6 Pro features an all-new aggressive design, and after a very long period, the company has come up with a fresh design. There's a band on the back of the Pixel 6 lineup phones, which adds more decency to the lineup. The camera bump gets a shiny treatment in both smartphones, and the display is somewhat curved along the edges.
The Pixel 6 smartphone will feature a new camera system with wide and ultra-wide cameras, while the Pixel 6 Pro will emphasise the same features as the Pixel 6 with one additional camera of a 4x telephoto lens. The Pixel 6 lineup will have a single hole punch camera at the top of the display. The Pixel 6 will feature a 90 Hz display and the Pixel 6 Pro will feature a 120 Hz display.
Google hasn't revealed any specs related to the size of the Pixel 6 lineup yet, but looking at the size of the Pixel 6 Pro, it seems pretty similar to the size of the Galaxy Note 20 Ultra. The new custom made sensor could be the game-changer for Google smartphones, as the company was struggling to compete with other smartphone makers mainly because of the chipset. 
The new design, custom made SoC and pre-installed Android 12, will help Google Pixel 6 lineup in showcasing what they are capable of. The pricing of the Pixel 6 lineup is not revealed yet but we can expect them to be priced between 45,000 to 55,000. The Pixel 6 smartphones will be launched later this year in at least eight countries, including India.