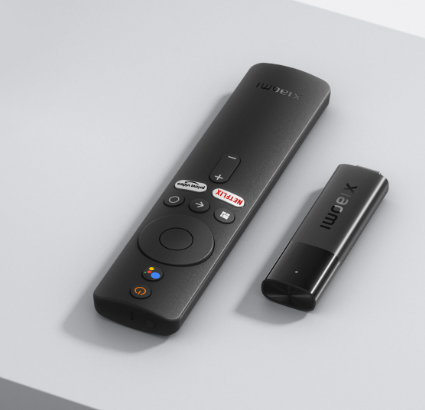 Xiaomi India, the country's pioneer Smart TV brand today announced the completion of 5 years journey of Smart Televisions in India. Celebrating this milestone, the company announced the launch of its next-gen streaming device – Xiaomi TV Stick 4K. Designed to offer an all-new multimedia experience, the new streaming device focuses on further accelerating the 4K adoption in the country.
Boasting of industry-leading technologies, Xiaomi TV Stick 4K aims to revolutionize the 4K adoptions in the country anytime, anywhere. Sporting a compact design, the new streaming device delivers exceptional colours for an immersive and true-to-life viewing experience with Dolby Vision®. Featuring Dolby Atmos™ technology, Xiaomi TV Stick 4K supports a clear and immersive theatre-quality sound experience at home.
Seamless streaming in 4K
Consumers get to experience stunning clarity and astounding picture with 4K resolution on Xiaomi TV Stick 4K. The ultra-high-resolution output combined with Dolby Vision® technology offers the most realistic colour and contrast just as the content creator intended. Consumers can also easily cast content from their smartphones and tablets onto a larger screen using the built-in Chromecast function.
Elevating the Audio Experience
Xiaomi TV Stick 4K brings premium audio technology to this segment by bringing the best-in-segment  surround sound experience with Dolby Audio. Supporting a crisp audio system for an immersive viewing, the new streaming device comes with the support of DTS-HD Technology.
The Smart Experience – PatchWall
Focused on offering solutions that are more immersive, collaborative, and interactive than ever before, the streaming device also features the latest version of PatchWall. Users will now be able to discover YouTube Music Playlists directly from the PatchWall Music Tab.
In addition, consumers will get to experience 30+ international and Indian content partners and also make smart recommendations and content from 10+ languages. Designed specifically for Indian consumers, there are a plethora of features in PatchWall including IMDb integration, 300+ live channels, a dedicated sports section and a Universal Search
Smoother Performance
The Xiaomi TV Stick 4K comes equipped with an interactive PatchWall, delivering a simple yet immersive experience. The compact form factor of the streaming device features quad-core processor which delivers powerful performance. The newly launched device also features 2GB RAM + 8GB Storage.
Lightweight and Portable Design
Featuring a sleek and slim design, the lightweight Xiaomi TV Stick 4K is easy to use and carry. With a compact size of just 106.8 mm x 29.4 mm, the new streaming device can convert any non-smart TV into a smart TV. Consumers can watch their favourite video content on 4K, whether they are at home or on a holiday
Xiaomi Remote
The new streaming device comes with a sleek, minimalistic remote that ensures ease of usage across a wide range of functions and control. Users can directly access Google Assistant, Netflix, Hotstar and Prime Video using the dedicated buttons on the remote.
Easy Connectivity
Xiaomi TV Stick 4K supports dual-band Wi-Fi and Bluetooth 5.0 connectivity. It also comes with HDMI 2.1 support for uncompromised connectivity and a holistic viewing experience.
Price and Availability
Xiaomi TV Stick 4K will be available at a price of INR 4,999 exclusively on Mi.com on 20 February 2023.