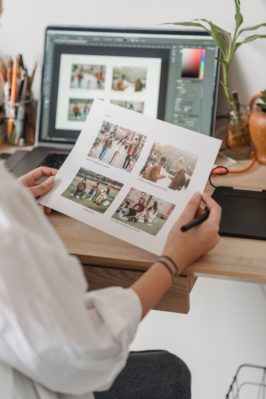 If you are a selfie geek, you will always like to have the finest smartphone in your pocket that has advanced filters and image editing options to make images glitter more. But, if you ask a professional photographer about these features present in your smartphone, they may call you naive. It's because a professional photographer has software or application that is like Virat Kohli of image editing in front of your Naseer Jamshed (don't even hear of it?) Now, please don't approach a judicial authority as it has undermined your dignity and ego. But now, you must know that these photographers will feel more empowered as one of their favorite platforms, Skylum, is coming up with an update that has inducted an artificial intelligence tool. Through this Exhibit blog, you will get more details related to this news.
Skylum's Artificial Intelligence Tool – LuminarAI 
Skylum has brought the fourth update in their product LuminuminarAIarAI that has a feature named Portrait BokehAI. This new feature will be the biggest attraction point for professional wedding photographers. It is because this feature tried to identify the position of an individual or an entire group. BokehAI can blur the background for the emulation of richness that can come out from the picture to give more focus to such positions. Portrait BokehAI will also help out a photographer like you to add intelligent mask creation to the subjects. Though the boken gets automatically generated or created, the photographer gets full control by editing these pictures using some sliders. Hence, you will have the finest and sophisticated virtual tools to create a masterpiece from the captured snapshots. 
How is artificial intelligence helping?
There's a possibility that developers have added high-end image libraries separately to add these new functionalities to this application. Through these libraries, you can access all the essential values related to the image that you are editing. Now, when you obtain all these parameters, you have the sliders through which you can set a new value or range for the same parameters and attributes. Fetching these values and presenting them to you is possible because of the training of these tools over a dataset. Now the image that you have to edit is like the test data over which the tool performs as per the functionality.
How can you get this update?
Well, if you are already a LuminarAI user, you will get this as a free update. But a lot depends upon the operating system that is loaded in your PC. If it's macOS, all you need is to launch the LuminarAI application and from the menu bar, select the LuminarAI option and then choose the Check for Updates. It is slightly different in the case for Windows as you can't see the Check for Updates options from the LuminarAI. For Windows, you will get in the Help window.