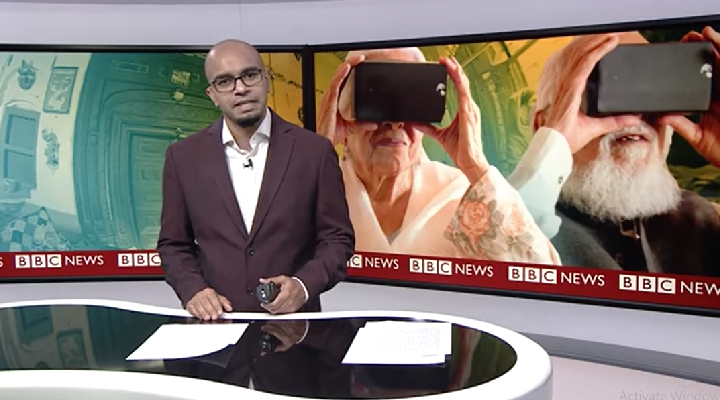 The independence of India co-existed with its partition. It brought several pains for those who witnessed it. But, technology has come as a solace for them. How? Follow the BBC. Well, some of you will say I am talking about a ridiculous point. How can a journalist platform provide technology? Don't worry. This story has a different perspective, different edge, and different caricatures. This Exhibit blog brings this news on how some people moved to another side of the border where they didn't belong since their birth. Let's know how Virtual Reality is helping out partition survivors.
What is the news about technology and partition?
BBC telecasted news where they presented the story of Iqbaluddin Ahmed and Hari Kishan Anand, who is wearing a VR headset through which they see their place where they have lived in India and Pakistan. These two display their happiness and remember the old golden times with the BBC team. This entire incident is a part of Project Dastaan. Through Project Dastaan, efforts are made for the people to showcase their place where they earlier used to before the partition hit them. The technology used during this project is Virtual Reality. Project Dastaan has this sole motto of connecting partition refugees with their childhood homes. 
Modus Operandi of Project Dastaan
Project Dastaan firstly interviews the Partition survivors, during which they come to know about the exact location where these people have lived. Accordingly, it sends a team to that location. This team creates a complete film of that location by capturing some of the finest shots. After doing some editing on the footage, they add this entire film in the 360 VR headset. Then, they take it to the witnesses and showcase the current times to help them find their childhood. This step will somewhere help survivors to revisit the fading moments and memories of their time. There's no doubt how Virtual Reality can create an impact on these people due to which they feel like they are at the spot of what they are viewing.  

Project Dastaan – The Birth
The concept of Project Dastaan got consolidated after two graduates of Oxford University, Sparsh Ahuja and Ameena Malik, exchanged their history that they had heard from their grandparents. After listening to a similar sort of story from Sam Dalrymple and Saadia Gardezi, the idea of this project took birth. The basic aim was to take back partition refugees to old times. 
Final Remarks
Project Dastaan is one of the fundamentalist ways that can bring two countries together. And, see what acumen used to do it? Virtual Reality technology. It is like a gift for those who had deep down their heart accepted that they wouldn't be able to go back and see their native places. In case, you want to know the basic working of Virtual Reality, here's an article for you.