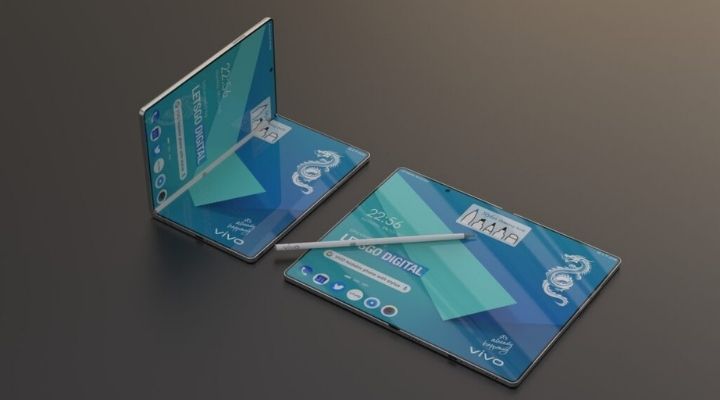 People were and still are crazy about foldable smartphones, which is why top smartphone manufacturers are risking to join the segment. The latest one comes from the Chinese smartphone brand Vivo, which reportedly plans to release a rollable, slidable, and foldable smartphone by the end of 2021, under the trademark NEX Roll, NEX Slide, and NEX Fold.
Earlier, Samsung kicked off the foldable smartphone segment with the Galaxy Fold, and the Korean brand is now on the third generation of its foldable smartphones. Along with Vivo, 2021 is expected to witness the launch of Xiaomi, Oppo and Google's foldable smartphone. LG was also preparing a rollable smartphone, but it failed to survive in the smartphone market, and the company shuts down its smartphone manufacturing section.
On May 24, Vivo has trademarked these three NEX devices, but the real journey began when Vivo launched the world's first smartphone, Vivo APEX, with a full-screen design and a pop-up camera mechanism. Later on, APEX turned into Vivo NEX, which marked the trend of smartphones with a full-screen design and pop-up cameras. 
The upcoming NEX smartphone lineup will bring cutting-edge design and innovative features. Last year, OPPO showcased it's Oppo X 2021 as the world's first rollable smartphone, and we all know how Oppo and Vivo are linked to each other as they're part of BBK electronics. So, it's not hard to presume that they both are working together to create more innovative smartphones somewhere down the line.
Earlier, a report said that Vivo filed a design patent with the WIPO (World Intellectual Property Office), where the company registered a patent for a new foldable smartphone design with a stylus. Also, the report said, the smartphone will feature an inward folding screen that unfolds into a tablet. Unfortunately, there's no official statement from Vivo, but hopefully, more details will appear soon.