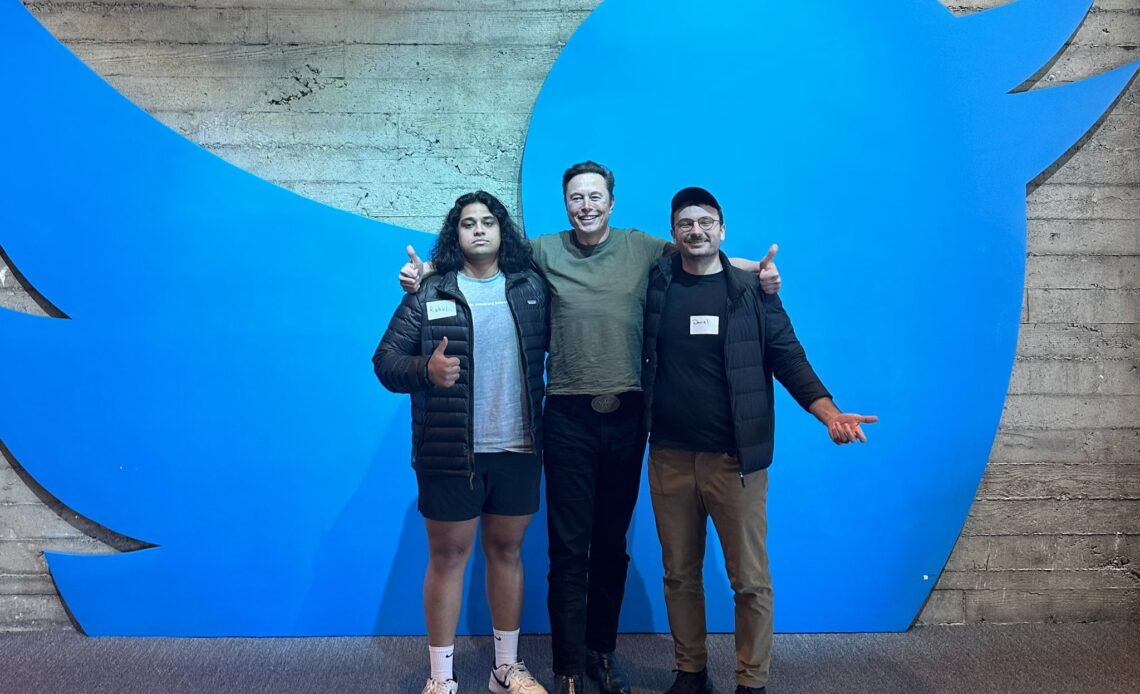 If you were around the internet when Twitter announced mass layoffs then I am sure you are aware of the pranksters Ligma and Johnson. Two pranksters fooled the mainstream media by simply walking out of the Twitter headquarters with cardboard boxes in their hands posing as Twitter employees who were brutally laid off. Without realizing it's a prank, various media portals in the states reported that 'Ligma' and 'Johnson' were laid off from Twitter without realizing it was just a 'Ligma Balls' joke. It's not like mainstream media journalists are aware of the ever-evolving meme lore on the internet and these pranksters took the opportunity where they could find it. Now, it looks like Elon Musk has welcomed Rahul Ligma and Johnson back to the Twitter headquarters and rehired them.
Ligma and Johnson rehired
Twitter's new boss Elon Musk recently rehired two popular pranksters – Daniel Johnson and Rahul Ligma while facing massive backlash amid mass layoffs in the company. While sharing the update on Twitter, Musk wrote 'Welcoming back Ligma & Johnson!' The billionaire also added that its 'Important to admit when I'm wrong & firing them was truly one of my biggest mistakes'. Check out the tweet below –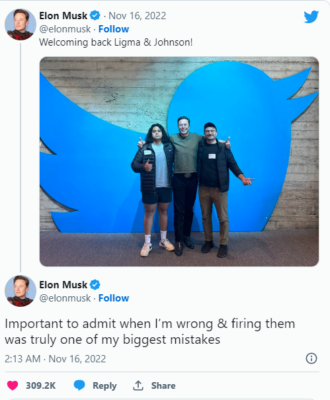 Back then, the duo was successful in making fools out of the majority of the US media circle at a time when news about Elon Musk axing the Twitter workforce was a trending topic. Musk was quick to react to the whole prank by tweeting 'Ligma johnson has it coming'. He later also regarded the whole prank as 'One of the best trolls ever'. Whereas, Rahul Ligma has continued his streak of pranks as he recently said that he worked for Web 2.0 and FTX – the two tech companies have also laid off thousands of staff in recent times. However, according to recent reports, Ligma has not worked in any of those companies.
it looks like Musk is resorting to humor in order to hit back at the criticism of his laying off employees from the company. The Twitter boss is facing a lot of backlash online for firing employees who publically criticize him. Some of the Twitter employees have come forward revealing that they were fired from the company via an email that said their 'behavior has violated company policy'. With massive layoffs and dipping revenue, it will be interesting to see how Elon Musk steers the Twitter ship!