A meme is universally recognized as a reason to smile.  Mere images posed in funny angles or clever snippets of film dialogues inserted in correct situations can turn any situation comical. In the times that we are currently living in, it is difficult to find reasons to be happy. With sadness and despair running rampant, we can safely say that the world needs a laugh. Luckily for us, we have some entrepreneurial geniuses who are keen on pushing away the fog of gloom and opening up to sunny skies. One such entrepreneur is Kyle Fernandes, the CEO of MemeChat. In an exclusive interview with Exhibit Magazine, he revealed some of his efforts from the beginning and some of his plans for the future.
What is one truth you believe that most people disagree with you on?
Memes will eventually become powerful enough to sway the opinions and judgments of Gen Zs and millennials.  Memes are what they relate to, and it's going to be a potent tool.
How has the journey of MemeChat been so far?
The journey of MemeChat has been very empowering in terms of our learning because we've been able to take an app from 0 to a million monthly active users despite a small team and limited resources. It's a learning process that I would imagine very few people can access since it requires a lot of money to reach a million monthly active users. 
One thing you believe is necessary for sustained growth.
The only thing necessary for growth is constantly evolving your app or your product based on what people want to use and see while removing features that fail to meet the test of functionality and usability. Creating relatable, trendy, and newsworthy content is a significant factor for growth in our industry.
How difficult is it to maintain a work-life balance?
There is no work-life balance; life is work. It is work if you are thinking of it as a means to reach a number or a goal, but that's not how we feel about it. We have fun doing what we are doing: it's fun to analyse user insights, data insights, and growth strategies. So for us, work is life, and life is work.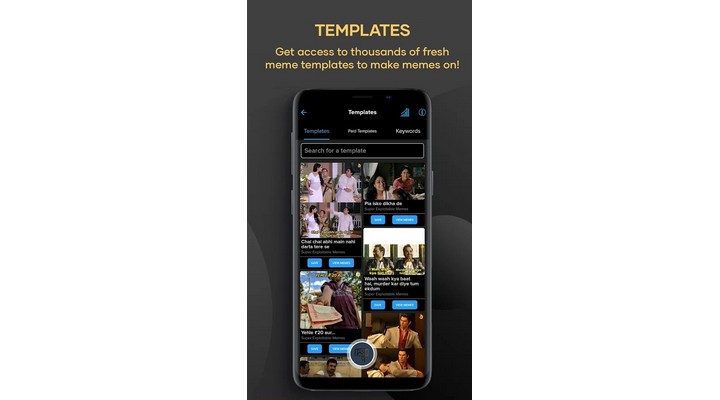 How does meme marketing help on a commercial level?
Companies are skillfully leveraging meme marketing because Gen Z and millennials trust a brand associated with memes.  That gives you higher sales, higher conversions, leading to organic growth. Meme marketing will become an even bigger tool for companies in the future.
How does the meme world pose as a vocational aspect for youngsters?
If AI doesn't take over, businesses will get creative professionals to make memes for their companies. We will see more copywriters and meme creators who will be creating content for a company's social media handles and various other outlets because that will be the language of the future. As a meme platform, we are also paying creators to make memes.
How do you plan to take things ahead in the coming years?
In the coming years, we are going to push the social networking elements of a meme. We will use it to bring that entire viral effect and widen our network.  We are excited to see our plans come into effect.  We are currently growing at a pretty good pace, but we will see something incredibly new and exciting when our strong network kicks in.