The secret of getting ahead is getting started, and not every multinational company begins with huge sophisticated office spaces and wealthy founders. Some of them start their journey with hope and passion, and when it comes to choosing a start-up place within a budget, no place is better than a household garage.
Famous founders, who we idolise today, were once ordinary people who decided to achieve their dreams with exceptional drive and motivation but how they started their journey is still the talk of the town. So, here are the top 10 popular companies who began their journey from a garage and proved that great ideas could come from anywhere but works adequately if the place is your garage.
Amazon
Founder: Jeff Bezos
We all know about Amazon and who owns it, thanks to its worldwide reach and customer friendly service. It all started with one dream when Mr Bezos quit his job at a Wall Street investment firm and moved to Seattle to try his hands in the online bookselling industry, and the rest you know is history.
Currently, Amazon is the world's largest e-commerce marketplace, but to your surprise, when Mr Jeff Bezos started Amazon in 1994, it was just an online bookstore and used to deal with only book-related sales and operations right from Bezos' household garage in Bellevue, Washington. 
Today, Jeff Bezos is one of the wealthiest guys in the world, and Amazon is one of the biggest companies in the world, but the initial days of Amazon were packed with struggle as it took them an entire year to sell their first book, which makes sense to the quote, patience is the key element to success.
Amazon began as an online bookstore and has since expanded to various other e-commerce products and services, including audio and video streaming, cloud computing, and artificial intelligence. Mr Bezos has announced he would step down from his role as CEO of Amazon on 5th July 2021 and fly to space on 20th July 2021 along with his brother, Mark Bezos.
Disney
Founders: Disney Brothers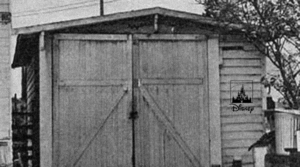 The Walt Disney Company is well-known as a pioneer of animated cartoon films and famous for creating iconic cartoon characters like Mickey Mouse and Donald Duck. In 1923, Walt and his brother Roy moved to Los Angeles to their uncle's house and set up their first studio, Disney Brothers Cartoon Studio, in the one-car garage and started operating from there, looks like a very humble and dedicated beginning.
The first-ever film they shot in this tiny garage was Alice Comedies, which would later inspire Disney's Alice in Wonderland. Later on, in 1926, they changed the company's name to The Walt Disney Company. Disney faced a lot of sorrows in its journey toward prosperity but conquered all the combats and became one of the world's most popular and biggest entertainment conglomerates, with current worth over $200 billion.
Google
Founders: Larry Page & Sergey Brin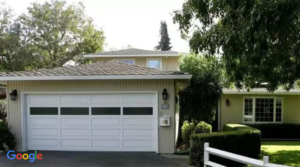 The world is made up of tiny matters, and you won't believe it, but Google also followed the same path. Yes, the world's most famous search engine and the basic need of modern life began its official journey in current YouTube CEO Susan Wojcicki's 2,000-foot Menlo Park garage in September 1998.
Two Stanford Graduate students, Larry Page and Sergey Brin, started Google as a research project in January 1996, and after a couple of years, they decided to register the domain name www.google.com on 15th September 1997. The main goal behind creating Google was to organize and maintain all kinds of information on a single platform accessible to all people worldwide.
In March 1999, the company shifted its base along with its eight employees to Palo Alto, California, home to several prominent Silicon Valley technology start-ups. Today, Google is the most trafficked site in the world and has also launched other helpful websites, applications and devices like Gmail, Google+, Google Drive, Pixel phones and Google Nest.
Harley Davidson
Founders: William Harley & Davidson Brothers
Everyone knows about the unique and distinctive sound of Harley Davidson Motorcycles, but not everyone knows that the world's first Harley Davidson was built in a 10 by the 15-foot wooden shed at Milwaukee, Wisconsin. The shed was equivalent to a garage because they didn't have cars. 
In 1901, 20-year-old William Harley outlined layouts for a small engine designed for use in a regular pedal-bicycle frame and started working on a motor-bicycle project for a couple of years along with his childhood friend Arthur Davidson. The project was completed in 1903 with the help of Arthur's brother Walter Davidson, and soon they officially founded Harley-Davidson in 1903.
Harley Davidson was one of two major American motorcycle manufacturers to survive the Great Depression along with the Indian Motorcycle Manufacturing Company. Today, Harley Davidson is the most well-known and respectable motorcycle brand in the world. Their engines' deep, rumbling and muscular sound still make people go crazy to buy these motorcycles.
Hewlett-Packard (HP)
Founders: Bill Hewlett & David Packard
Stanford University has something with developing future-oriented students, and we're back again with another founder duo from Stanford. Bill Hewlett & David Packard were students of electrical engineering at Stanford, who later on founded Hewlett-Packard, popularly known as HP, in 1939, inside Packard's 12 by 18 foot rented garage in Palo Alto, California, with an initial investment of $538, equivalent to $9,891 in 2020. Today, the Packard's garage is recognised as the birthplace of HP and Silicon Valley.
The very first product HP developed was an audio oscillator (HP200A), and one of their first clients was Bud Hawkins, Chief Sound Engineer for Walt Disney Studios, who bought eight audio oscillators for testifying the surround sound systems installed in theatres for their motion picture Fantasia. Following its inception, HP has evolved into a robust and active company, developing numerous computers, laptops, printers,  3D printing solutions, and other computer-centric accessories with advanced technologies.
Apple
Founders: Steve Jobs, Steve Wozniak & Ronald Wayne
Without standards, there can be no improvement, and one should learn how to set high standards and win hearts from Apple, which is currently amongst the group of insanely popular international brands. However, it is widely believed that it was founded in the household garage in 1976 by a trio Steve Jobs, Steve Wozniak & Ronald Wayne. Apple's first product was the Apple I computer which was designed and hand-built entirely by Wozniak. 
One of their first big orders was from a local retailer who ordered 50 units of Wozniak's Apple I computer at $500 apiece, which they hand-built in 30 days. Ronald Wayne gave up on the company before it finished the first-ever order. The first big order helped the company achieve more, and shortly the team continued to create the Apple II computer. Later on, they built a Macintosh line of products which made them millionaires. 
Steve Wozniak permanently left Apple in early 1985, stating the company had been going in the wrong direction, but time proved who was going in the wrong direction. Today, Apple is worth $2.2 trillion and leading a technological revolution with its devices like iPhones, iPods, iPads, Macbooks and Mac computers; special thanks to the late Steve Jobs, who helped transform the world of computers through Apple.
Microsoft
Founders: Bill Gates and Paul Allen
Microsoft is a household name, and if you're not aware of it, you must be living in an alternate dimension, existing in parallel to the human world. When childhood friends Bill Gates and Paul Allen founded Microsoft in 1975, they had a small garage, and they thought it's enough space to start a coding company. 
Bill Gates and Paul Allen were keen on developing programming language and software operations; they collaborated with IBM and built their first operating system and licensed it for $80,000. They decided to name the company Microsoft, short for micro-computer software, which was a suggestion from Paul Allen.
Furthermore, they developed their most popular operating system, called Windows, which currently runs on 80% of the computers in the world. Recently, the company launched its latest OS, Windows 11, the most advanced version of Windows. Today, Microsoft is worth $1 trillion, and its co-founder Bill Gates is the 2nd richest person in the world.
Dell
Founder: Michael Dell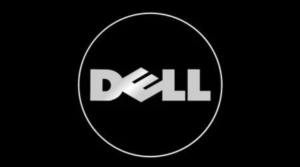 Dell is one of the largest technology corporations in the world that develops, sells, repairs, and supports computers and related products. Still, its founder Michael Dell is not a familiar name for us like we know Bill Gates and Steve Jobs, though he's also a college dropout like them who made a name in the computer world by designing customized computers for people. Michael Dell dropped out of school to focus full-time on his business and founded Dell Computer Corporation in 1984, headquartered in his dorm room.
The company designed the first computer of its design in 1985, the Turbo PC, and sold it for $795. Later on, Michael moved to North Austin to expand the company from his own office, which he acquired through the early profits. Over the years, Dell grew up as one of the trustworthy brands in the computer world. Currently, Dell is worth $78.05 billion and competing fairly with several computer manufacturing opponents like HP, Lenovo and Acer.
Lotus Cars
Founder: Colin Chapman
If you are a fan of competitive racing and sports cars, you must be aware of the Lotus Cars, which manufactures lightweight and fine handling sports and racing cars. The Norfolk headquartered British automotive company was founded in 1948 by then 20-years old Colin Chapman in a garage where he built his first racing car, and the first factory was situated in old stables next to the railway hotel in Hornsey, London.
Over the next few decades, Lotus emerged as one of the top racing and sports car manufacturing companies where Lotus was also involved in Formula One racing via Team Lotus, winning the Formula One World Championship seven times. Lotus encountered financial troubles after the death of Colin Chapman, and later on, it was bought by General Motors. Currently, Lotus is owned by Chinese multinational group Geely which holds a 51% controlling stake in Lotus and the remaining 49% were acquired by Etika Automotive.
Along with these 9 companies, several other companies started their journey from a Garage or even smaller space, including Mattel – a toy manufacturing company founded in 1945 and popular for products like Barbie, Hot Wheels, and more. The next on the list is Maglite – a flashlight manufacturing company which Anthony Maglica founded in 1979, and last but not least is Nike, which began as Blue Ribbon Sports in 1964 and started its journey from the trunk of a car, which is way smaller than a garage.